Components of successful PYD programming includes:
Physical and emotional safety.
Supportive relationships (with positive adult role models and with peers).
Opportunities for meaningful participation.
Opportunities for community engagement.
Challenging and engaging learning experiences and skill development.
Youth prevention programs funded by the Children, Youth & Families Division are designed to integrate these basic components into services in order to promote school success and positive life outcomes.
PreventNet | Social Norms Project | Teen Mentor Program | Teen Marijuana Education Course | School Resource Coordinator | Clackamas County Prevention Coalition
PreventNet Community Schools
PreventNet Community Schools is a school-based service system created by the Children, Youth & Families Division (CYF) to improve outcomes for children, youth, and their families by creating a web of support among schools, non-profit agencies, community members, local businesses and local government. Prevention and early intervention services in local schools include addressing poor academic performance, truancy, family management problems, alcohol and other drug use, poverty/homelessness, and negative peer association. Each of these sites is the result of collaboration and partnership between Clackamas County, the school, and a local non-profit that delivers the services and houses Program Site Coordinators.
PreventNet sites are at 10 schools and 7 school districts across Clackamas County, funded by CYF through a grant from Oregon Department of Education, Youth Development Division.
PreventNet Community School sites are located at the following locations:
Middle School Sites
Milwaukie
Alder Creek and Rowe Middle School Site Coordinator – Gilmer Gongora, ggongora@nwfs.org
Canby
Sandy
Estacada
Oregon City
Gladstone
Molalla
High School Sites
Milwaukie and New Urban High School
Northwest Family Services
Site Coordinator: Molly Martinez, mmartinez@nwfs.org
For more information about middle and high school sites, contact Brian McCrady at bmccrady@clackamas.us or 503-650-5681 for North Clackamas, Gladstone or Oregon City; or Tiffany Hicks at thicks@clackamas.us or 503-722-6867 for Sandy, Estacada, Molalla and Canby.
Social Norms Project
Social Norms curricula focuses on positive aspects happening in schools and the community. Most people have the perception that the majority of teenagers drink alcohol and/or use drugs, but the true norm is that most teens don't drink or use drugs. The idea behind the Social Norms Project is to get people to learn and understand the "real" norm, in order to change a youth's decision to start in the first place. To be a part of the majority group they will not choose to use drugs and/or alcohol. Lessons are followed by a poster assignment demonstrating student's new understanding.
CYF works with school staff and students to focus on the majority of the students who are not using to get the message out. For more information, contact Brian McCrady at bmccrady@clackamas.us or 503-650-5681.
Teen Mentor Program
The Teen Mentor Program offers a way for teens to use their talent and skills as friends and role models for elementary school-aged children who need additional emotional support and positive attention at school. Teens are paired up in the beginning of the school year to meet with their "mentee" for one hour, one day each week, during the school day at the elementary school. Elementary students benefit by increased self-confidence, a more positive attitude toward school, and improved social skills and academic performance. Teens develop leadership skills, social awareness and increase their engagement in the community. Currently, Teen Mentor Program is operating in Estacada.
Contact Brian McCrady at bmccrady@clackamas.us or 503-650-5681 for more information.
Teen Marijuana Education Course
Certified Prevention Specialists present marijuana education courses, developed by CLEAR (Children Learning through Education And Research) Alliance in partnership with law enforcement, schools, treatment, and medical professionals in Oregon. Curriculum is available for youth and adults ages 13 and above in a three hour course. The program has been piloted and evaluated over the past two years and is continuously updated to provide the most current facts about marijuana.
Contact Brian McCrady at bmccrady@clackamas.us or 503-650-5681 or Tiffany Hicks at thicks@clackamas.us or 503-722-6867.
School Resource Coordinator
The primary goal of the School Resource Coordinator (SRC) is to improve student achievement, attendance, behavior and other skills for healthy development free of substance abuse. Certified Alcohol and Drug Counselors provide culturally specific, confidential and trauma informed alcohol and drug assessments in a convenient school setting. Referrals are made to outpatient addictions and mental health services, outpatient adolescent Substance Use Disorders (SUD) treatment and recovery services as deemed appropriate. Youth and their families receive personalized navigation into a diverse network of support systems, including: individual, group and/or family counseling; alcohol and drug education; recognition of values and attitudes; stress management; anger management; smoking cessation; life skills training; effective refusal skills development; relapse prevention and ongoing case management. SRC services are funded through Children, Youth and Families Division and provided by our partner, Northwest Family Services.
Contact Jackie Van Arkel MA, CADCIII –Student Resource Coordinator Jackie Van Arkel at jvanarkel@nwfs.org or 503-309-1184.
Clackamas County Prevention Coalition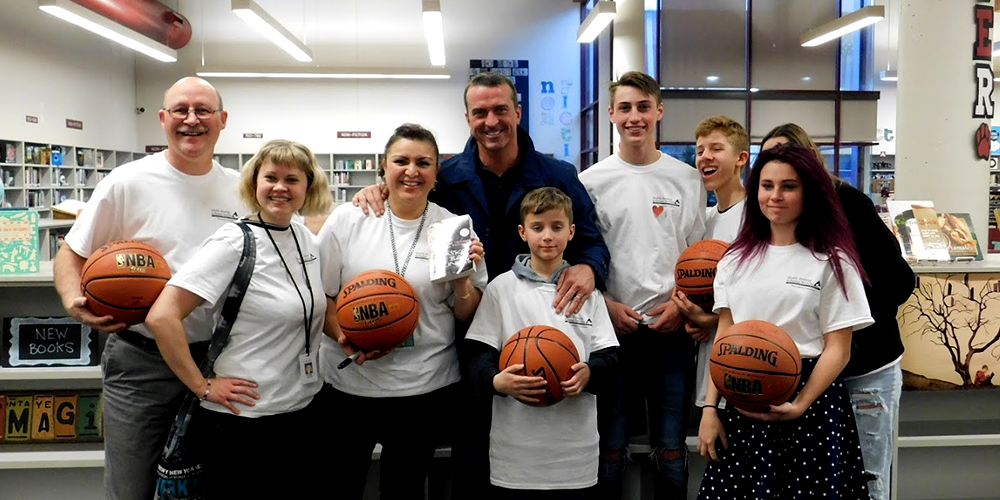 The Clackamas County Prevention Coalition (CCPC) is a collaboration of partners representing county government, schools, youth serving organizations, law enforcement agencies, civic and volunteer groups, health-care professionals, and other stakeholders in the community who are interested in promoting healthy, safe communities and positive youth development. Specifically, CCPC works to reduce teen drug and alcohol use and related problems by raising awareness, enhancing skills, providing support, changing consequences, altering physical environments to reduce risky behaviors, and modifying or creating policies.
CCPC meets the third Wednesday of every month from 3 p.m. to 4:30 p.m. in the Development Services Building (150 Beavercreek Rd, Oregon City, OR 97045) in room 119. Diverse perspectives are welcome and anyone interested is encouraged to attend and join.
Contact Tiffany Hicks at thicks@clackamas.us or 503-722-6867 for more information.
The CCPC supports local community coalitions in North Clackamas, Milwaukie, Oregon City and West Linn and convenes countywide prevention enthusiasts for ongoing project partnerships.
Milwaukie Youth Empowerment Coalition is working to reduce underage drinking among 12-20-year-olds in Milwaukie, OR:
Supporting youth at risk of underage drinking
Educating parents about the risks by adding online information to the North Clackamas School District
Implementing Positive Community Norms at the middle and high schools within Milwaukie
Changing the physical design to make parks more community and family friendly
Working with community partners to educate and empower youth to be drug free
Coalition meetings are held on the second Wednesday of each month from 3:30 p.m. to 5 p.m. at the Public Safety Building (3200 SE Harrison Street, Milwaukie, OR 97222) in the community room.
Community members are welcome, for more information contact Brian McCrady at bmccrady@clackamas.us or 503-650-5681.
Additional Local Coalitions in Clackamas County