The impacts of COVID-19 have many county residents and families experiencing hardship, leading to a range of needs for both food and non-food items such as hygiene, cleaning, and childcare supplies.

In response to the growing requests and needs in our community, the Clackamas County Emergency Operations Center (EOC) hopes to leverage organizations already managing donation collection and distribution through a coordinated system that will help meet the needs of our most vulnerable populations.
The organizations listed on this map are currently collecting and distributing resources to the community in response to COVID-19. These organizations need help to meet the needs of the community. Your donation to the organization of your choice will increase the ability of the organization to help your community.
Click the map below to find ways to help and get help.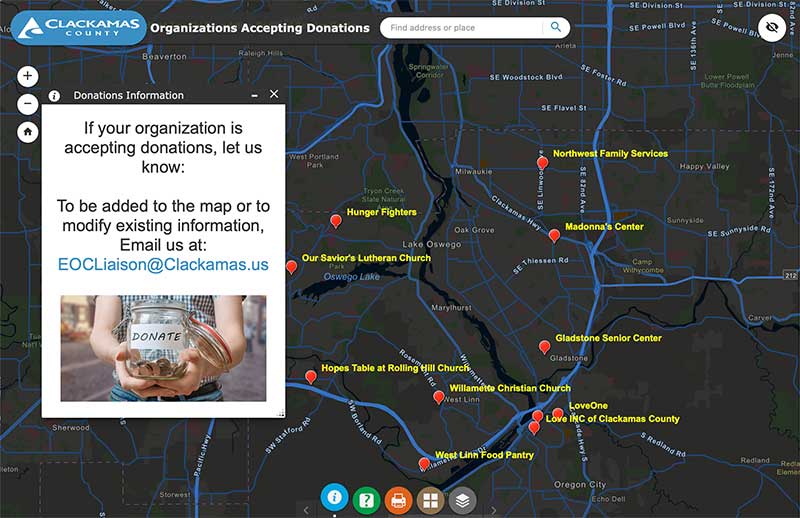 Donation Tips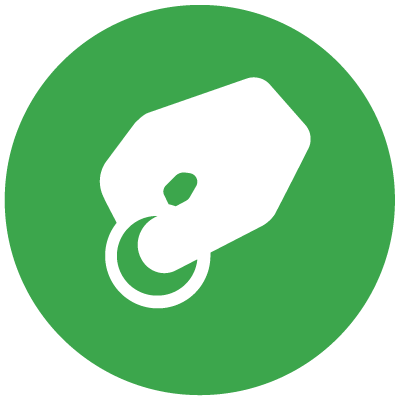 Donating Cash
A financial contribution to a recognized community-based organization is the most effective donation to make. When people support community-based organizations with financial contributions, it helps ensure a steady flow of important services to the people in need. Donating cash:
It allows community-based organizations to fund response and recovery efforts, obtain goods and services locally, and provide direct financial assistance to disaster survivors to meet their own needs.
Make a financial contribution to the community-based organization of your choice.
Why are cash donations a good option? Watch this video.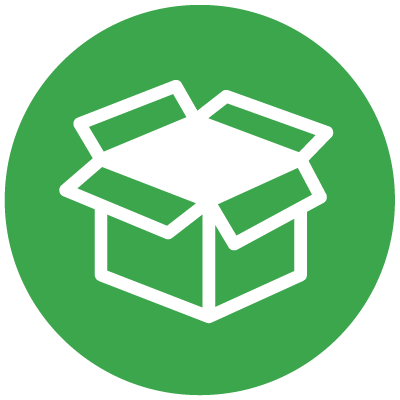 Donating Goods
When considering donating items, please look for specific information from the organization you are donating to.
BEFORE Donating: Connect with organizations working in the affected area to identify WHAT is needed, HOW MUCH is needed, and WHEN it is needed. The right items, in the correct amounts, at the right time.
BEFORE Donating: Identify HOW the organization would like to receive the items. Consider how the items are packaged and how the items will be transported.
Unsolicited, unorganized donated goods such as used clothing, miscellaneous household items, and mixed or perishable foodstuffs require helping agencies to redirect valuable resources away from providing services to sort, package, warehouse, transport, and distribute items that may not meet the needs of the community.
If an item is not explicitly requested, do not donate it.