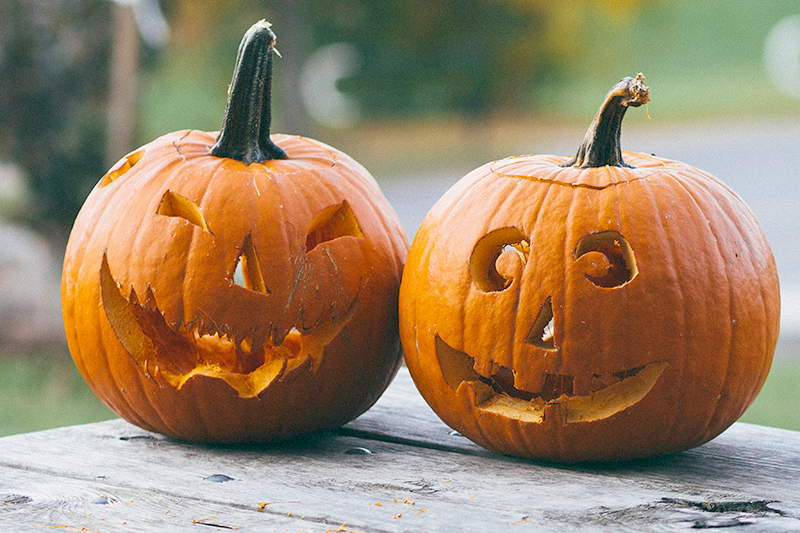 Wear a Halloween-themed mask for Halloween! It's the perfect time to decrease the spread of COVID-19.
The Center for Disease Control and Prevention (CDC) recommends the following guidelines when choosing our celebratory face coverings:
Do not wear a costume mask over a protective cloth mask because it can be dangerous if the costume mask makes it hard to breathe. Instead, consider using a Halloween-themed cloth mask.
If you want to wear a costume mask for Halloween, make sure it is made up of two or more layers of breathable fabric that covers your mouth and nose and doesn't leave gaps around your face.
Traditional Halloween activities can be high-risk for spreading viruses. There are several safer, alternative ways to participate in Halloween. Most importantly, if you are feeling sick, you should not participate in in-person Halloween festivities.
To help keep Halloween safe and fun for everyone, partners came together to create a Halloween 2020 website based on CDC social distancing guidelines to help you make healthy choices when planning your celebrations.
Safety Guidelines
Homeowners / Residents
Do not hand out candy if you are sick
Wear a face mask covering BOTH your mouth and nose
Take the Safe House pledge and register as an official Halloween Safe House
Use duct tape to mark 6-foot lines in front of home and leading to driveway/front door-step
Wash hands often
Parents
Stay home if sick
Talk with your children about safety and social distancing guidelines and expectations
Guide children to stay on the right side of the road always to ensure distance
Carry a flashlight at night and ensure your children have reflective clothing
Wear a face mask covering BOTH your mouth and nose
Wash your hands as soon as you return home
Inspect candy