Main Content
The Equity and Inclusion Office is here to serve all at the county — represented employees, managers and supervisors, elected officials and county residents. We are looking forward to getting to know you, your departments, and your needs.
Vision
Clackamas County is a place where people thrive, have a sense of safety, connection, and belonging, so that everyone is honored and celebrated for the richness in diversity they bring.
Mission
EIO leads a culture of learning and awareness of equity and inclusion by guiding, supporting and collaborating with employees and residents in order to foster welcoming communities, and create greater connections where all people thrive and belong.
Principles
Courage
Compassion
Learning
Gratitude
Connection
Racial Equity Support Line
A service of Lines for Life, the support line is led and staffed by people with lived experience of racism. They offer support to those who are feeling the emotional impacts of racist violence and microaggressions, as well as the emotional impacts of immigration struggles and other cross-cultural issues.
Resources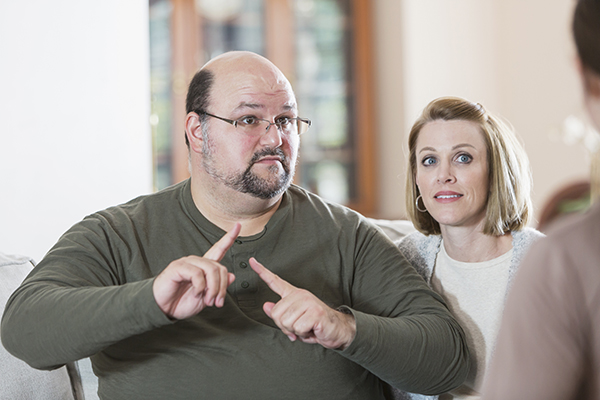 Translation, interpretation and hearing accommodations
To ensure equal access, Clackamas County provides accommodations and auxiliary aids. For these services, contact the department you need and tell them you need an interpreter or translated materials.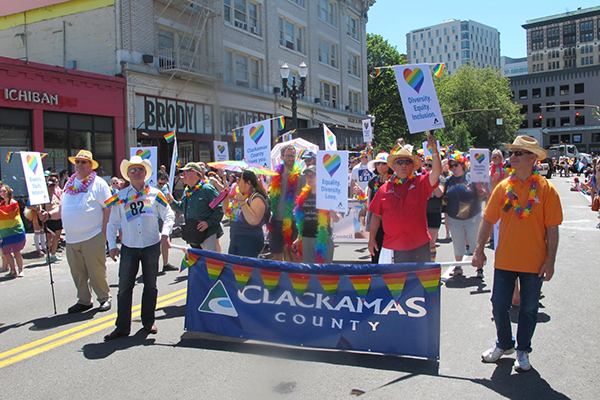 Queers and Allies (Q&A) Employee Resource Group
Q&A provides LGBTQ+ education, engagement and advocacy for Clackamas County employees in order to create awareness and inclusion to empower equitable change in our workplace.
They meet on the first Tuesday of each month at noon.
To learn more, or if you are a Clackamas County employee interested in joining, contact Q&A leadership by emailing queersandallies@clackamas.us.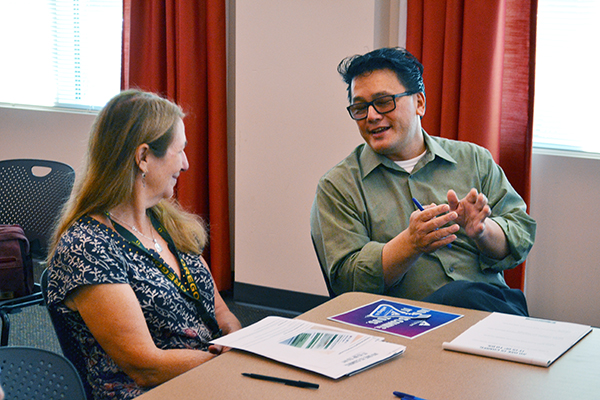 Employee Resource Groups (ERGs)
Employee Resource Groups are volunteer-led groups organized around a particular shared interest. They allow employees the chance for workforce development, networking, mentoring, and provide a space for personal and professional awareness. Participation is voluntary.
If you are interested in joining or attending a meeting of the Employees of Color ERG, contact Maria Magallon at mariamag@clackamas.us.
If you are interested in creating a new ERG, contact the Equity Office at equityoffice@clackamas.us.
Land Acknowledgement
There are many Indigenous communities that have a historical, cultural and spiritual connection to what is now Clackamas County. The Willamette Valley and surrounding areas - from the mountain range to the ocean – were honored by Indigenous groups for its diversity, beauty, and abundance. This is what drew people here for generations prior to colonization. We will never be able to name every tribe that visited or lived upon this land because these communities frequently traveled for trade and other reasons. The Indigenous people lived, traded and navigated along great rivers and tributaries presently named the Clackamas, Molalla, Pudding, Sandy, and Willamette. Many of the original inhabitants of this land died from disease, brought on by early European settlers and French fur trappers. Those that survived fatal diseases and other conflicts were forcibly removed and relocated by the United States Government because of the land's value. Today, descendants live on, carrying on traditions and cultures, honoring their ancestors.
We honor the Native American people of Clackamas County as a vibrant, foundational and integral part of our community here today. We respectfully acknowledge Wy'east, also known as Mount Hood, and Hyas Tyee Tumwata, also known as Willamette Falls, as sacred sites for many Native Americans. We thank those who have connection to this land and serve as stewards, working to ensure our ecosystem stays balanced and healthy.
Acknowledging the original people of the land is a simple, powerful practice that demonstrates respect by making Indigenous people's history and culture visible. It is also a small step along the path toward reconciliation and repair. Please join us in taking this opportunity to thank and honor the original caretakers of this land.
Workforce Character
Workforce Character is the commitment the county makes to communicate, train and hold accountable employee performance based on its core values.
Recording of Breakfast for Champions: Navigating Diversity, Equity and Inclusion during a crisis: