The Clackamas County Equity and Inclusion office and Resolution Services Department are collaborating on "Transforming Justice" which is a statewide project convened by Just Outcomes Consulting. Transforming Justice aims to increase the effectiveness, credibility and diversity within the restorative justice movement through coalition-building, training, and new partnerships. We would like to invite you to join us in a conversation on how to create a Clackamas County that embraces restorative processes to allow for community members to stay within their own communities, work to repair harm and to elevate the voices of those who have been historically marginalized.
At Clackamas County, our vision is to create, "a place where people thrive, have a sense of safety, connection and belonging, so that each person is honored and celebrated for the richness in diversity they bring." A key objective of this project is to elevate the perspectives of Black, Indigenous and People of Color (BIPOC), whose voices have too often been marginalized within the leadership and co-development of the restorative justice movement in Oregon.
Clackamas County is using this statewide project as an opportunity to learn more about the needs and resources available in Clackamas County, and to build a diverse and sustainable coalition that will continue to partner to create and support racial equity centered restorative justice opportunities throughout our communities. Our immediate goals include:
Gather information on the specific context and needs of restorative justice providers and advocates in the region.
Elicit diverse perspectives on the principles and objectives informing racial equity centered restorative justice work in Clackamas County.
Expand the leadership of Black, Indigenous and People of Color (BIPOC) voices within the Clackamas County's restorative justice movement, in such a way that can be sustained into the future.
Our long term goals are to
Build organizational capacity throughout our communities.
Create and sustain partnerships committed to collectively

Providing racial equity centered restorative justice throughout our communities
Operating with Results Based Accountability as outlined by the Government Alliance on Race and Equity (GARE).
Supporting community ownership of racial equity centered restorative justice
Opportunities to join us
We are holding three virtual meeting times and we hope that you can join one of these opportunities:
Thursday, April 1 from 9 a.m. – noon
Monday, April 5 from 2–5 p.m.
Wednesday, April 14 from 9 a.m. – 12 p.m.
Structure of workgroups
Each of the three workgroups will have the same agenda and structure. You may choose to attend any of them.
To support participant safety, we will:
Not record the first two workgroups (April 1 and 5). The third workgroup will be recorded and will be available to those who are not able to attend a workgroup in person. The recording link will be available by request only, password protected, and will not be downloadable. As facilitators, we reserve the right to not share the link with anyone who does not demonstrate commitment to confidentiality and racial equity centered work.
Report and share themes and key ideas from all three workgroups without identifying individual contributions. We intend to share with all participants, our statewide partners, and as part of whatever next steps are identified.
We ask that you:
Be willing to put your first and last name on your zoom screen, and turn your camera on if you are able.
Be willing to share at least who you are and what has drawn you to this work.
Agree to not re-share what you hear during the session without explicit permission from the person who shared.
Arrive on time. The meeting will be "locked" about 10 minutes after the start time and no new participants will be added.
Who we are looking for
Individuals who do restorative justice work in Clackamas County, or those whose work or communities are adjacent to or impacted by restorative justice programs. This includes, but is not limited to:
Community
Individuals and programs supporting EDI, marginalized communities, vulnerable populations, education, mental health, physical health, addiction and recovery, faith communities, victim advocacy, and social justice.

Individuals with diverse lived experience, including ethnicity, religious belief, geographic location, socioeconomic status, physical ability, career experience, educational background and/or other diversity.
Education
Primary, secondary, graduate, or post-graduate educators, administrators, students, and related community services.
Government
Tribal, City, or County staff, elected officials, departments, or partner programs.

Tribal, City, or County, related to supporting EDI, marginalized communities, vulnerable populations, education, mental health, physical health, faith communities, victim advocacy, social justice, law enforcement, justice systems, and correctional institutions and programs.
Our gifts to you
A small gift will be offered to participants who identify as Black, Indigenous and/or People of Color.
RSVP Preferred
You will receive an Outlook invitation with the Zoom link.
If you are not able to RSVP, you can join us on Zoom at:
Meeting ID: 891 0161 9366
Passcode: 24601
Clackamas County Project Conveners
Martine Coblentz she/her (MS)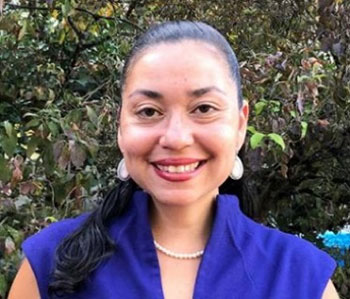 I come from a nuclear family where my mother is Afro-Caribbean and father is Jewish American. I was born in Haiti and also lived in Guatemala as a young child. We moved to the USA when I turned 10. I have from a very young age been taught about race and ethnicity with strangers pointing out how different I was from my mother or my siblings. Race has always been a reality. I've experienced the toxic effects of race and racism. I believe it is like a disease, and people need to work at ways of curing and healing from it. I've been on both sides of racial equity as the lightest child among me and my siblings, I was treated with deference over them and on the opposite end I have been treated with discrimination as a POC and clearly not a White person. So, I know on both ends what it is like to be of privilege and to have committed micro aggressions toward my own sibling, processing that, humbling myself and working on my own implicit biases and, I have had to process the discrimination I face in the outside world and micro aggressions toward me. Race issues are literally killing people in this country, and raising children of color gives me a stronger sense of duty to work toward racial justice for all. With the hope that my children and the youth of today will live in a more just world for all people.
Toward that end, I studied Adult and Organizational Development, Communication, and Conflict Resolution. I worked with immigrant and refugee families and conducted trainings across the state teaching providers and professionals on ways to connect with immigrant and refugee families. I worked in Multnomah County as the Equity and Organizational Culture Manager, where I trained and coached managers on diversity, equity and inclusion to help them better support their employees in creating an environment of safety, trust and belonging. I am the current Co-chair for the Committee on Racial Equity with Metro. I am so honored to now serve Clackamas County's Equity and Inclusion Officer. This work matters to me and I am invested in creating a better community. When not working, I am playing with my 6 and 9 years old children, getting myself dirty working in our garden and spending time with family and friends on the deck cooking out.
Erin Ruff she/her (JD)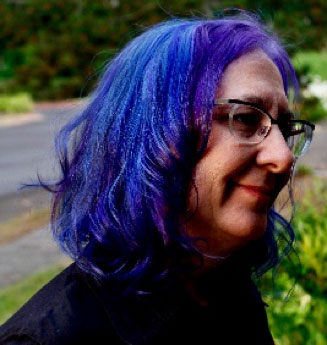 Passionate about effective, interest-based problem solving, Erin has been practicing and teaching both restorative dialogue and conflict resolution for 25 years. Erin coordinates Clackamas County's Victim Offender Dialogue program. She also teaches and mentors volunteer facilitators and mediators. Her current work focuses on public policy, workplace, community, and foreclosure avoidance. Erin's facilitation work has included groups charged with collaborative policy making and implementation of programs to improve services for vulnerable populations.
Erin teaches restorative justice principles and conflict management theory and technique to students ranging from middle school through graduate school. She has been Adjunct Professor in the Conflict Resolution Department at both Marylhurst and Portland State Universities. She lives in Clackamas County with her husband and two teenaged children. She is a fiber artist, Girl Scout volunteer, and Portland Thorns supporter.
Transforming Justice in Oregon Project Coordinators
Alison Allen-Hall (PhD)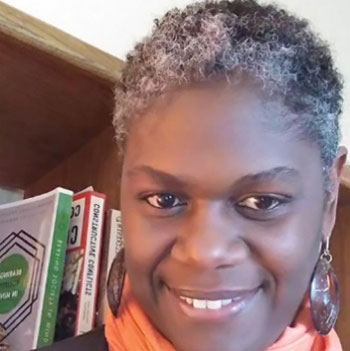 Alison Allen-Hall is a social scientist interested in exploring and realising the potential of the liminal spaces between scholarship and practice. She has several years' experience serving as associate faculty in Social Sciences at various colleges and universities in the United States; she has most recently expanded her praxes portfolio to include Interpersonal Neurobiology. In addition to her current teaching responsibilities at Portland Community College, OR she is Managing Director of LynxSE, an organisational equity coaching consultancy based in Portland, OR. She works to create practical application models for systemic equity and authentic inclusivity outcomes. This includes the development of the DEEP (Diagnostic, Enduring, Evolutionary, Proactive) Coaching model for organisational leaders, cross-cultural dialogue facilitation, bystander intervention and de-escalation training, strategic planning, interorganisational collaboration, as well as designing bespoke interventions to fit specific organisational needs.
Matthew Hartman (MA)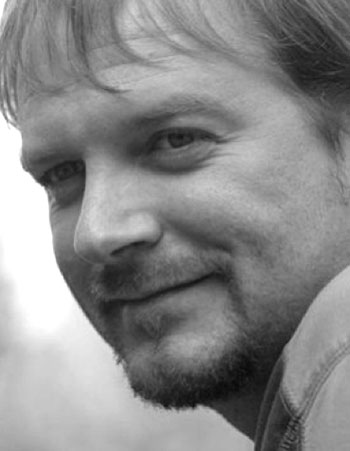 Matthew has comprehensive experience as a restorative justice practitioner, including consultation for restorative justice implementation in criminal justice systems, and dialogue facilitation in cases of serious and violent crime. Matthew holds a Master's degree in Conflict Transformation from the Center for Justice and Peacebuilding in Virginia. He brings extensive training and education in trauma healing, qualitative evaluation, conflict analysis and theory, human security, and strategic peacebuilding. A Co-Founder and Principal of Just Outcomes, Matthew has extensive facilitation, consultation, strategic planning and project management experience within the non-profit, public and for-profit sectors within Canada and the United States. As the President for the Restorative Justice Coalition of Oregon, member of the Northwest Justice Forum Planning Committee, and Advisory Committee Member of the Oregon Department of Corrections' Facilitated Dialogue Program, Matthew is a vital contributor to the restorative justice movement. As a trainer, Matthew brings to his work a strong sense of presence and listening combined with skills to move individuals and groups toward their learning goals.
Aaron Lyons (MA)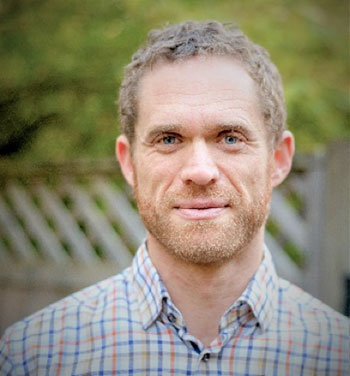 Based in British Columbia, Canada, Aaron is an experienced and passionate restorative justice specialist with over 15 years' international experience in supporting individuals, organizations and communities in trauma-informed approaches to justice. He holds a Masters' Degree in Conflict Transformation from the Center for Justice and Peacebuilding, Virginia, including Level 2 Certification in Strategies for Trauma Awareness and Resilience (STAR). Aaron is a Co-Founder and Principal with Just Outcomes, and from 2009-2018 facilitated victim offender dialogue in crimes of severe violence within Correctional Service Canada's Restorative Opportunities Program. Highlights of Aaron's work include facilitating family group conferences in the United States, Canada and New Zealand; delivering seminars and workshops in Bermuda, Brazil, Hong Kong and the Canadian Arctic; leading arts-based dialogue programs among Israeli, Palestinian and Canadian students; and supporting adjudicated young men through conflict and addiction recovery. Aaron is a firm believer in the ability of people and communities to grow and discover their own creative ways through even the most difficult life experiences. A passionate facilitator, he brings an upbeat, thoughtful, and engaging presence to all of his workshops. He lives in Fort Langley, British Columbia with his wife and two young boys.