21 Inskeep Drive, Oregon City 97045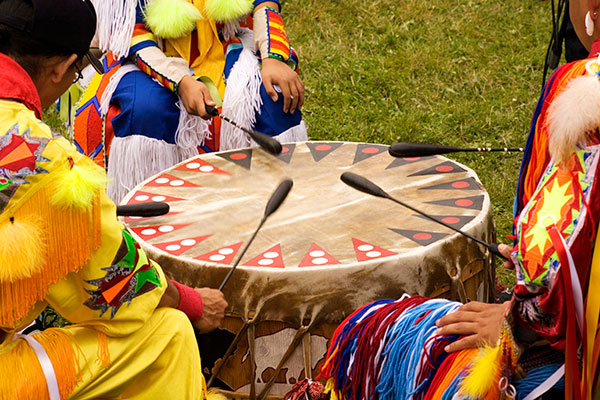 This year Clackamas County will hold an in-person celebration of Indigenous history and culture. Immerse yourself in Indigenous Peoples' Day with food, music, storytelling, and vendors. This vibrant cultural event will feature:
Sisters Fry Bread
Loom with a.c. ramírez
Storytelling with Darlene Foster and Ed Edmo
Flutist, Jan Michael Looking Wolf
Red Lodge Transition Services Master Recycling
Free books with Libraries in Clackamas County (LINCC)
A variety of Indigenous artists selling handmade creations
Scavenger Hunt for youth
Sponsors

2021 Indigenous Peoples' Day Event
Watch last year's virtual celebration of Indigenous history and culture.
We honor the Native American people of Clackamas County as a vibrant, foundational and integral part of our community here today. We respectfully acknowledge Wy'east, also known as Mount Hood, and Hyas Tyee Tumwater, also known as Willamette Falls, as sacred sites for many Native Americans. We thank those who have connection to this land and serve as stewards, working to ensure our ecosystem stays balanced and healthy. Learn more about the Indigenous communities of Clackamas County.