The Clackamas County Scare Fair is a drive through experience of Halloween. Nightmare Factory, Davis Cemetery, Fearlandia and Creatures of the Night have put their talents together for a special viewing around the Clackamas County Fairgrounds. Enjoy the sites & sounds of Halloween.
Dates and Times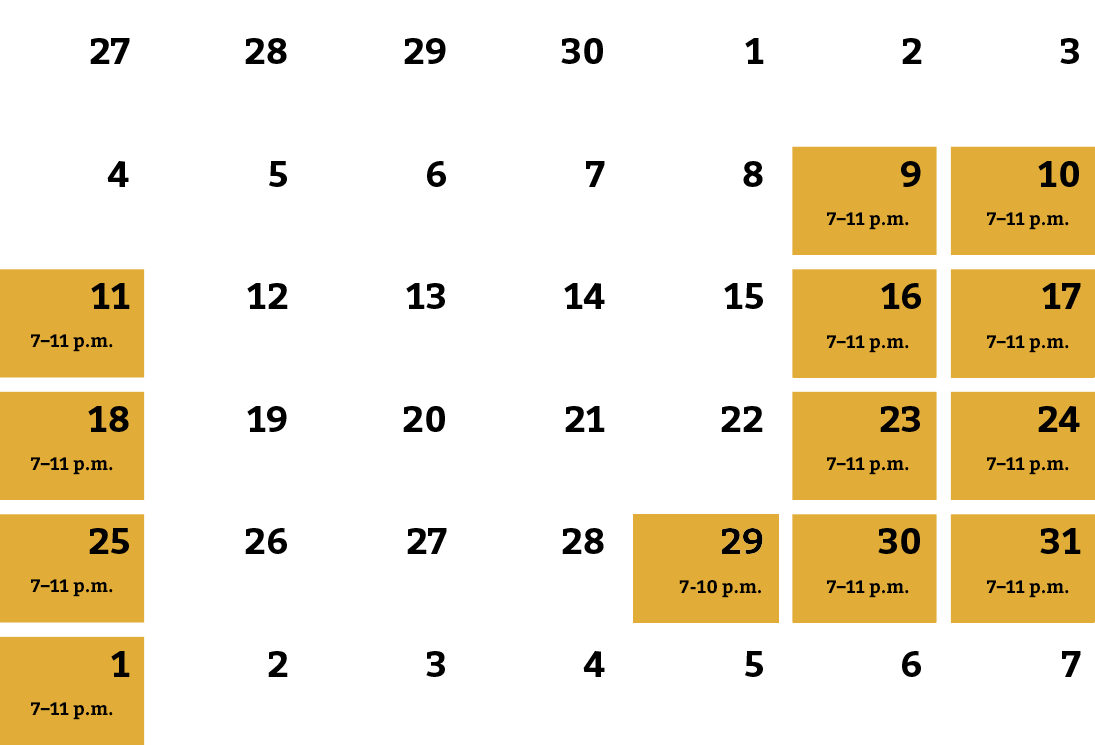 Oct. 29: 7 to 10 p.m.
Oct. 30 - Nov. 1: 7 to 11 p.m.
Prices
Tickets are per vehicle, as many people as you can get legally in a vehicle. No oversized vehicles allowed!
Car Load: $20 (as many as you can legally fit in your car)
Single Person: $11

Guidelines
Viewer discretion is advised for anyone not able to view PG-13 movies. This is up to the parent or guardian as there are tombstones, skeletons, witches, dolls/rats with fake blood, and clowns.
Cross road to enter event when traffic is clear.
Have tickets ready to be scanned at the ticket booth.
88.1 FM will have Halloween music as you wait in line.
Turn radio to 89.7 FM for event
NO exiting vehicles at any time. All patrons and animals must stay in their vehicle in a legal manner at all times.
NO oversized vehicles are permitted.
All vehicles must stay on path at all times.
You may take photos and videos of portions of the event, but we ask you refrain from taping the whole experience or live streaming. We don't want to ruin the experience for future guests.
Talk about us on social media using the hashtag #CCScareFair.
The drive thru experience lasts 20–30 minutes depending on speed.
Restrooms are in the building next to the flag (3rd building after gate). Please use prior to entering event.
Refrain from accelerating or braking quickly. There will be staff onsite and want to keep them safe. No actors will come to your vehicle.
We ask that you do not stop along the path, but rather maintain a speed not to exceed 5mph. This will allow all our guests an opportunity to experience the Scare Fair.
Please no littering along the route. We ask that you keep your trash until your next stop.
T-shirts available in the Halloween store at the Main Pavilion or at www.CCScareFair.com
Have fun and enjoy!