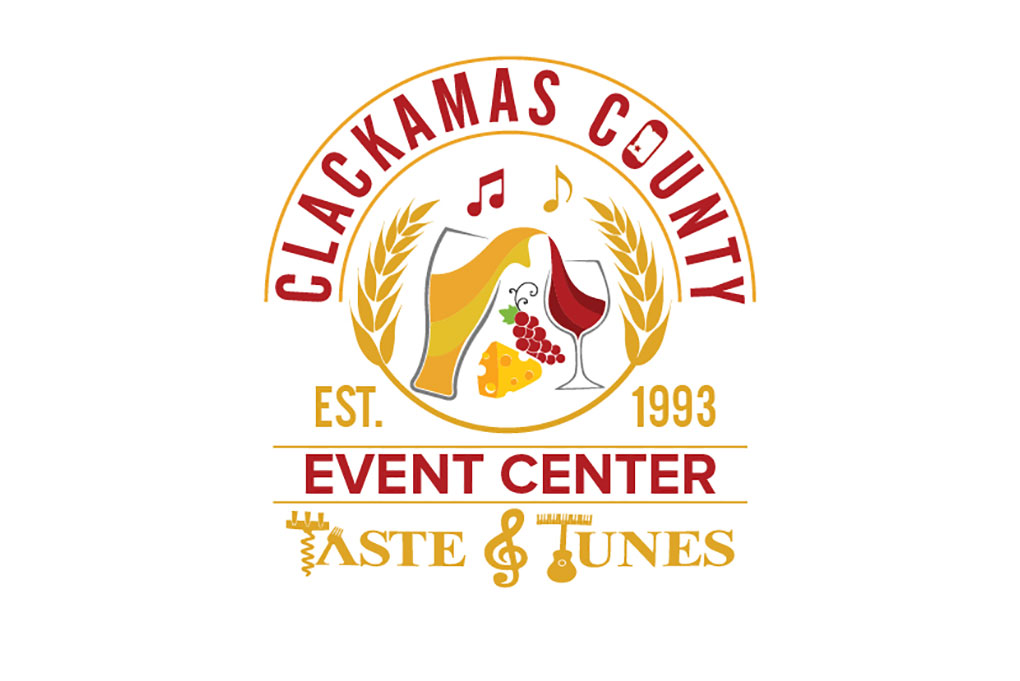 Due to event restrictions we are unable to host the Taste & Tunes Festival at the Clackamas County Fairgrounds. Instead we are bringing the festival to you virtually. Sit back, relax and enjoy the sights and sounds from our online version of the event. Listen to the various bands and performances of those who planned to entertain at the Taste & Tunes. Then scroll through the various wineries, breweries, and artisans. Help support these great businesses so we can all enjoy having them back for 2021.
Entertainment
My Happy Pill
My Happy Pill is the Northwest region's premiere dance band, offering a fun, eclectic, and high energy mix of funk, pop, rock, R&B, soul, and more…there's truly something for everyone! With a song list spanning all decades from the 70's through today's top hits, you'll dance the night away to your favorite classics, along with today's best music, all done in a new, fresh way! "MHP" is a 7 piece band of talented, seasoned musicians who deliver an energetic and authentic show, and with multiple vocalists in the band, the variety of styles and harmonies sets MHP apart from all other bands, and keeps their performance fun and interesting!
John Nilsen
An accomplished pianist, guitarist, songwriter, lyricist and vocalist, John Nilsen has sold well over one million CDs. Very few independent recording artists can claim such success. Having performed in Europe, Asia, Australia, and all fifty U.S. States, John Nilsen has two hundred and fifty of his compositions and musical arrangements receiving BMI royalties world wide. Foreign Films, the newest and 20th Nilsen CD, was released in 2019 and emphasizes Nilsen's superb piano compositions with orchestral backing.
Timothy James
Timothy James is an 18 Year old singer/songwriter from Portland, Oregon who's guitar playing has torn across stages from Portland to Anaheim to Memphis. Although he has roots in the blues, his passion is mixing R&B and Soul with Pop music. He is currently working on his second studio album, a follow up to 2017's "Love = Chaos".
Tom Grant
Tom Grant, master instrumentalist, talented singer and natural entertainer nimbly walks the line between jazz tradition and modern pop. This soft-spoken Oregon native's inspired songwriting produces propulsive R&B grooves, infectious melodic hooks, and stylish ballads with equal ease. He plays jazz piano with the harmonic sophistication and deep sense of swing that only comes from more than four decades on the bandstand. As one of the Pacific Northwest's most renowned musical artists, Tom Grant's career achievements reflect his unique ability to embrace the full spectrum of contemporary music.
Infamous Soul
This 6-piece band plays your favorite hits from the '70s, '80s, '90s and today. Hear the hits from bands like Journey, Steely Dan, The Doobie Brothers, John Mayer, Styx, Kansas, ZZ Top, Bruno Mars, Hall & Oates, Aerosmith, Toto, Tom Petty and so many more!
Olivia Harms
Olivia has been playing traditional country music since she was young. She grew up singing and touring with her mother, Joni Harms, who has been very successful in the country western music industry. Olivia is following in her mothers footsteps and making music her fulltime career. She currently spends about half her time in Nashville and spends the rest of her time touring. Olivia has opened for Diamond Rio, Jerrod Niemann, Dan+Shay, Old Dominion, Mark Chesnutt and others. In 2018 alone she played at the Denver Stockshow, Rodeo Houston, AQHA World Show, NFR, and did a tour through England, Ireland and Scotland.
Our Partners in Sponsorship