An interactive presentation in two parts with Dr. Crystallee Crain
Dec. 15, 2020
4:30 p.m. to 6 p.m.
Feb. 16, 2021
4:30 p.m. to 6 p.m.
All are welcomed.   Participants are encouraged to attend both sessions. Sessions will be recorded.
The Suicide Prevention Coalition in Clackamas County welcomes Dr. Crystallee Crain who will lead us in an interactive presentation over the next two meetings of the Coalition.   Dr. Crain will facilitate discussions around labeling, social perceptions about worth, playing out scripts of stereotypes and the silent bystander, and ways treatments and supports can perpetuate isolation.  She will also frame and discuss embodied trauma – COVID and its impact on communities of color and fear of the healthcare system.   She will lead us in an interactive case-study and help us to identify opportunities for change – change that we can commit to action.  
About Dr. Crystallee Crain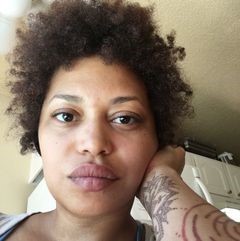 Founder & Director of Prevention at the Intersections, Crystallee Crain Ph.D., is a social and political critic with academic roots in sociology, political science, and psychology. Dr. Crain specializes in uncovering the layers of institutional inequity while supporting communities to shift ways of being and practice to improve life chances.  Her scholarship examines the intersectional lens and experiences of harm across marginalized groups. Dr. Crain has published articles in topic areas of public health, the sub-field of violence prevention, women's studies, sociology, and political science. Her consulting practice has focused on mitigating the impact of community and state violence through capacity building, research, and program development. She specializes in working with formerly incarcerated men and women, communities of color, survivors of violence, and families impacted by incarceration.