Join Us for an NCPRD Community Conversation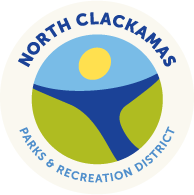 The City of Happy Valley is seeking to withdraw from the North Clackamas Parks & Recreation District. If you live in the District (Happy Valley, Milwaukie and unincorporated areas of North Clackamas County) and would like to learn how this could affect you, you are invited to a community conversation.
Dec. 10, 2018
6:30 p.m. to 8 p.m.
Rose Villa Senior Living Center
13505 SE River Road
Oak Grove map
Dec. 12, 2018
6:30 p.m. to 8 p.m.
Rock Creek Middle School
14897 SE Parklane Dr.
Happy Valley map
If you are unable to attend either session, feel free to contact NCPRD  at 503-742-4348 or info@ncprd.com, or visit their website.
Overview
In June 2017, the Happy Valley City Council took action to withdraw from NCPRD and to provide their own parks and recreation services to Happy Valley residents. However, the City did not follow appropriate state law in withdrawing from the District. This legal question is in the process of being resolved in court. 
While the status of the City of Happy Valley as it relates to the NCPRD is still in question, the District has continued to maintain facilities and programming in Happy Valley without receiving a permanent tax rate from Happy Valley residents.
We understand the circumstances around the proposed withdrawal have been confusing. The NCPRD is committed to making the process as clear and transparent as possible. 
Regardless of the outcome of Happy Valley's proposed withdrawal, NCPRD will make any necessary adjustments to our operations and budgets to provide the best service and value possible to our residents. 
What Does This Mean for Happy Valley Residents?
The City's withdrawal from NCPRD would mean that the District is no longer the provider of parks and recreation services within Happy Valley.  The City of Happy Valley would become the provider of parks and recreation services for Happy Valley residents. If this occurs, residents of Happy Valley would:
No longer have access to the following NCPRD programs and services:

Meals on Wheels
Transportation program
Emergency firewood service
In-home care referral services
Movies in the Park
RecMobile

Possibly have to pay more or have reduced access to the following programs

Swim lessons
Aquatic fitness and training
Older adult services
Adult recreation and sports leagues
Youth recreation and sports programs
Summer camps
Travel program
Drop-in activity groups
Special events (e.g., Daddy-Daughter Dinner Dance, Winter Celebrations, etc.)

Likely enjoy fewer services or have to pay more for the same services, because NCPRD has existing infrastructure and is able to provide economies of scale otherwise unavailable to the City of Happy Valley.
What Does This Mean for NCPRD Residents Outside of Happy Valley?
NCPRD residents in Milwaukie and unincorporated areas of North Clackamas County continue to receive high-quality services, have access to programs and facilities and pay taxes for parks and recreation programs. However, a withdrawal of the City of Happy Valley and the City's financial contribution to the District could:
Reduce the District's ability to offer remaining residents the same high level of programs, services and facilities at current costs. The District could be in a position of evaluating specific programs and services for reduction and/or elimination, or considering increased costs to participants to mitigate the impact of this lost revenue.
Require a scaling down of services, staff and/or infrastructure to accommodate the lost revenue from the City of Happy Valley.
What Is Going to Happen Next?
The county and NCPRD will continue to focus on serving the best interests of all District residents. We will post updates on this website as they are available.
What is NCPRD?
The North Clackamas Parks & Recreation District (NCPRD) is a service district of Clackamas County. It provides exceptional parks and recreation programs, facilities and services to more than 122,000 residents in a 36-square-mile area, including the cities of Milwaukie and Happy Valley, and a large area of northern unincorporated Clackamas County including Oak Grove, Jennings Lodge and more.
The NCPRD offers residents the use of more than 39 parks, 25 natural areas, 15 miles of trails, the Hood View Sports Complex, the North Clackamas Aquatic Park, the Milwaukie Center and Mount Talbert Nature Park.
Citizens voted to create the NCPRD in 1990, and Happy Valley voted to join the District in 2006. According to the measure approved in 2006 by Happy Valley voters, "City Finances alone cannot adequately fund parks and recreation."
The NCPRD has its own permanent taxing authority, with 54 cents of every $1,000 of assessed value dedicated to providing parks and recreation services in the community.
Timeline
| | |
| --- | --- |
| Oct. 29, 2018 | The Circuit Court denied a request by Happy Valley to dismiss a declaratory judgment filed by the NCPRD, Clackamas County, and the Clackamas County Assessor to decide the question of whether the City's attempt to withdraw from NCPRD was legal. |
| Oct. 12, 2018 | The Circuit Court rules that the agreement between NCPRD and Happy Valley required NCPRD to build four park facilities using the fees Happy Valley transferred to the District and NCPRD had breached that agreement. |
| Sept. 19, 2018 | The Oregon Tax Court rules that the Oregon Department of Revenue (DOR) exceeded its authority in rescinding approval of a boundary change sought by the City of Happy Valley during its attempt to withdraw from NCPRD. The decision invalidates the June DOR decision that rescinded the boundary approval and reinstates the DOR's March approval of the boundary change. |
| June 19, 2018 | Oregon Department of Revenue (DOR) rescinds approval of Happy Valley's boundary change. DOR determined that the City did not follow appropriate state law in withdrawing from NCPRD. |
| May 15, 2018 | City of Happy Valley voters approve establishing a five-year local option levy for parks and recreation services with the same assessed tax rate as NCPRD. |
| Nov. 2017 | NCPRD files a countersuit against Happy Valley. |
| Oct. 2017 | Happy Valley files a lawsuit against NCPRD seeking a share of the District's assets and substantial cash. |
| June 2017 | The Happy Valley City Council votes to withdraw from NCPRD effective Dec. 31, 2017. |
News