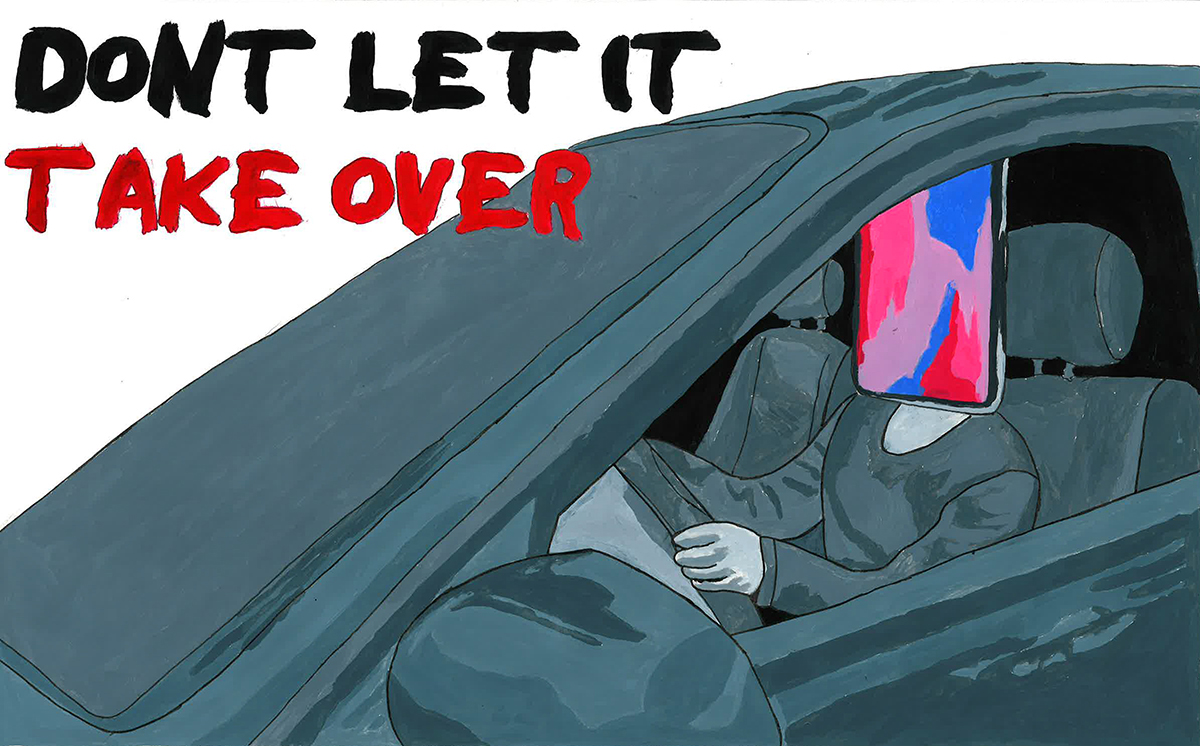 Ninety-six students in Clackamas County high schools entered the 2018 Posters and Coasters Safe Driving Media Contest sponsored by the Clackamas County Drive to Zero Program.
The goal of the contest was for students to create art that promotes safe driving based on risk factors such as speed, or distracted or impaired driving; or on prevention strategies such as seat belt use, parent support or driver education.
Patty McMillan, Drive to Zero Program Coordinator, said: "I was overwhelmed by the quality of the submissions. Youth messages can be unique and impactful. They see things differently than adults, which makes their messages strong and eye-catching."
"It is apparent that texting is a big issue in our communities," McMillan added. Several posters focused on the dangers of cell phone use."
The contest winners are:
First place: Kara Atiyeh, a junior at Sandy High School, with a dramatic image of a driver with a cell phone as their head, and the message, "Don't Let It Take Over." The winning image is above.
Second place: Caroline Yackel, a sophomore at Lake Oswego High School, with a poster that features the reflection of children in a car rear view mirror and the message, "Their Lives are in Your Hands – Drive Safe"
Third place: Anna Persell, a junior at Sandy High School, created a provocative poster with a child standing behind a car with the message, "What You Can't See – Can Hurt You"
The winners, as well as nine additional students who received an honorable mention, will receive cash prizes, and the posters will be publicized throughout the community to encourage safe driving. A complete list of winners is below.
All the winning posters may be viewed online.
State Farm Insurance provided the cash prizes and funds for outreach. The top three winners receive $300, $200 and $100, and honorable mention winners receive $50 each.
For more information, contact Patty McMillan, Drive to Zero Program Coordinator, at 503-742-4661 or pmcmillan@clackamas.us.
List of Winners
1st place: Don't Let It Take Over by Kara Atiyeh, Sandy High School
2nd place: Their Lives are in Your Hands by Caroline Yackel, Lake Oswego High School
3rd place: What You Can't See Can Hurt You by Anna Persell, Sandy High School
Honorable Mentions
Clackamas High School
Don't Be a Dummy – Keep Them Safe by Emmalina Laurence
Lake Oswego High School
Lipstick Skeleton by HongSheng Chen
Time's Up by Beth Doolan
Normal Speed by Liam Kengla
Our Future Matters by Maddie Manske
Don't Play with Your Life by Zachary Olson
Don't Be a News Story by Gretchen Storey
Eyes Off the Clouds by Ari Vest
Rex Putnam High School
Your Phone is Not a Passenger – Put It Away by Caroline Scharff