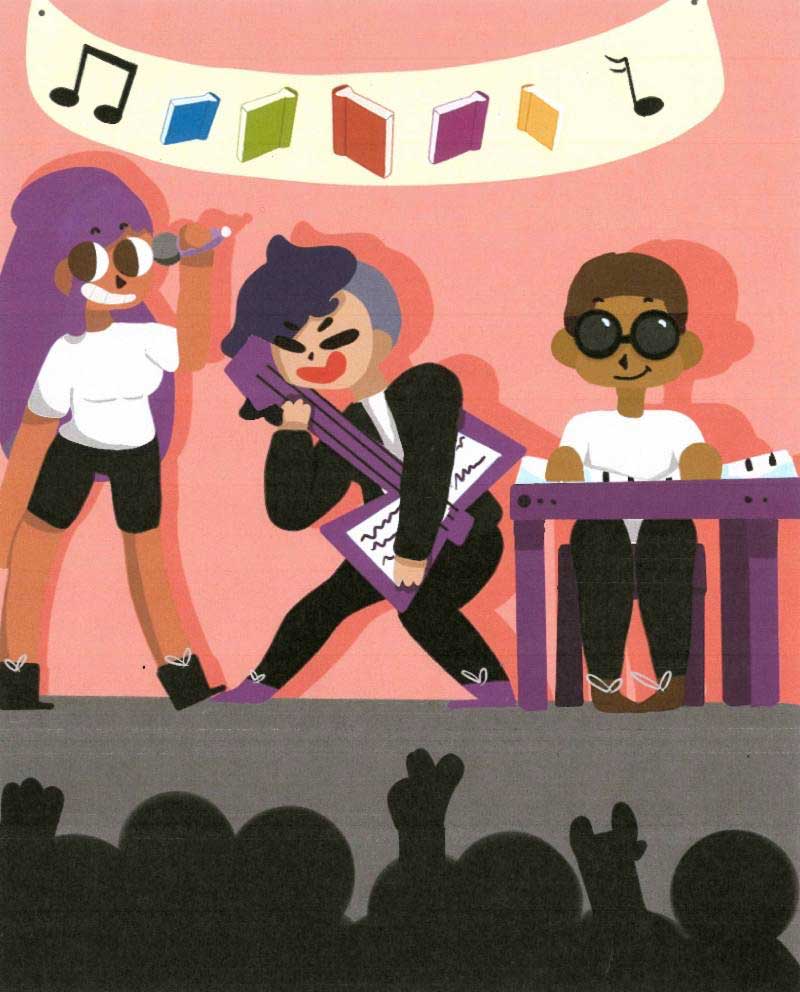 The Libraries in Clackamas County (LINCC) invite interested teens to submit original artwork for their fourth annual Teen Summer Reading Artwork contest. This year's theme is "Universe of Stories."
The contest begins on Jan. 2, and submissions are welcome until Jan. 31. Artists must be between the ages of 12 and 18, or in 6th to 12th grades, when the art is submitted, and artwork must represent the theme. Entries should be in color with no text.
"Our community is full of wonderfully talented teens who use art as a form of expression and we enjoy providing the opportunity to showcase their work countywide," said Sabrina Tusing, Youth Services Library Assistant III at the Oregon City Public Library. "Our summer reading art contest is a great way to get teens involved in their local library while promoting summer reading each year!"
The winner of last year's contest, themed "Libraries Rock," was 13-year-old Afton Fastabend of West Linn. Afton's winning entry is attached to this press release. 
Like last year, the winning design will be used by LINCC throughout the county for all summer 2019 reading promotional materials such as posters, forms, flyers and social media.
A $100 cash gift card will be awarded for first place, and honorable mentions may also be recognized. 
For more information, contest rules and an entry form, go to www.lincc.org and click on "Library Events." You can also obtain an entry form by visiting any of the 13 libraries in the county.
Contact: Kathryn Kohl, LINCC Member Services Librarian 
Phone: 503-723-4915
Email: kkohl@lincc.org
Contact: Ellen Rogalin, Clackamas County
Phone: 503-742-4274
Email: EllenRog@clackamas.us