Main Content

What #ClackCo does to support the infrastructure that protects the county
It's easy to take infrastructure such as wastewater treatment services or traffic signals for granted when everything works like it's supposed to. But imagine not being able to flush your toilet or not knowing if the roads you drive across every day are safe.
Clackamas County works 24/7 to make sure our roads and bridges are safe and your sewer service works to protect your family's safety, health and our shared environment.
Since 1960, National Public Works Week has raised awareness of the tremendous amount of effort and resources it takes to make sure our infrastructure is there to protect public health, safety, our quality of life and the economy. This effort requires constant operation and maintenance, planning, designing, building and management.
Below is a look at the many ways Clackamas County ensures that the infrastructure you depend on is there to keep your safe every day of the year.
Providing Clean Water = Healthy People, Safe Environment
Effective wastewater treatment plays a huge role in separating our country from areas in the world that don't have reliable sewer systems and face the risk of deadly diseases from dirty water as a result.
Thanks in large part to advances in treating wastewater and producing cleaner water, the average life expectancy in the United States has more than doubled to 78.8 years during the past 200 years.
Clackamas County Water Environment Services (WES) operates and maintains sewer systems and wastewater treatment plants that serve more than 170,000 customers.
WES owns and operates five wastewater treatment facilities. The two largest facilities are the Tri-City Water Resource Recovery Facility in Oregon City and Kellogg Water Resource Recovery Facility in Milwaukie that clean a combined seven billion gallons of wastewater every year. As part of its commitment to resiliency, WES is currently expanding and upgrading both of these and other facilities to serve the growing population.
After the wastewater is cleaned to near-drinkable quality, the water is released into the Willamette River where it protects the health of fish, other aquatic wildlife and people enjoying the river.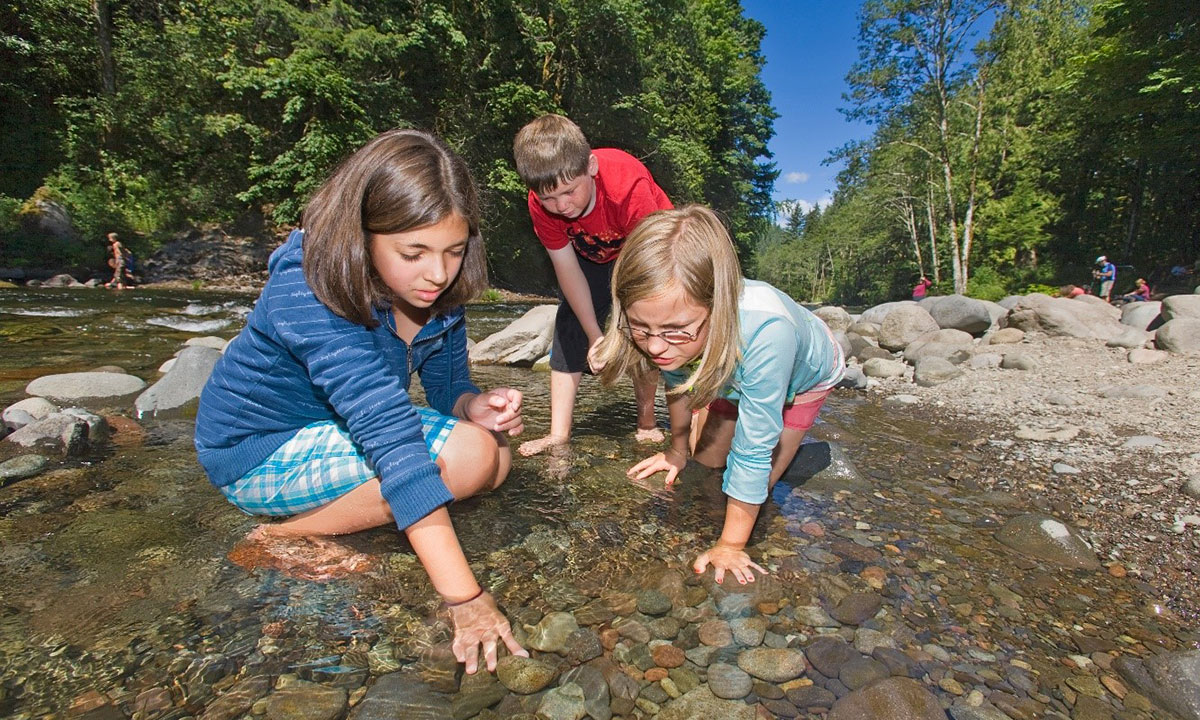 Maintaining Equipment, Protecting You
WES infrastructure includes more than 367 miles of sewer pipes, 21 wastewater pumping stations and other supporting technology and equipment, which requires year-round maintenance by WES crew members to make sure everything is in excellent working order.
The new Carli Creek Water Quality Facility naturally filters out harmful pollutants from industrial runoff before it reaches the Clackamas River, which is the drinking water source for nearly 400,000 people.
As our population grows, our infrastructure must grow along with it, which requires long-range planning and construction. WES is currently working on 26 construction projects, including the building of a 1.6 million gallon digester, which treats solids a byproduct of wastewater from homes and businesses. This added capacity will ensure the protection of public health, then environment and future economic growth for the County.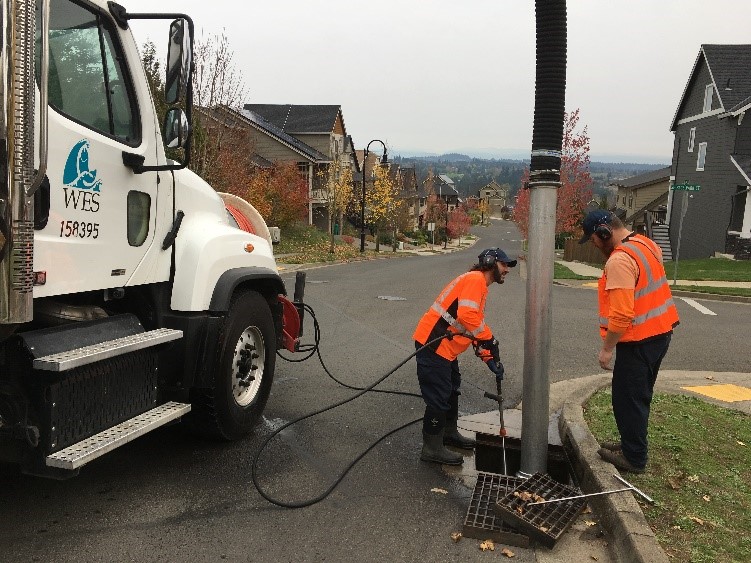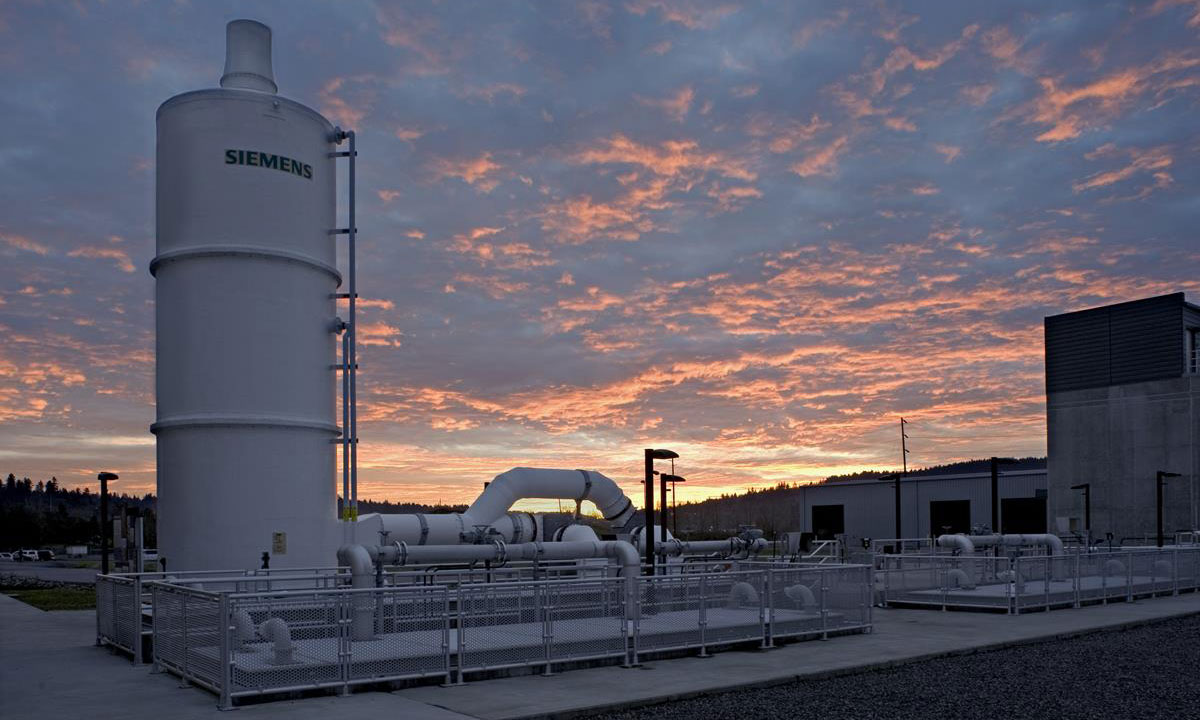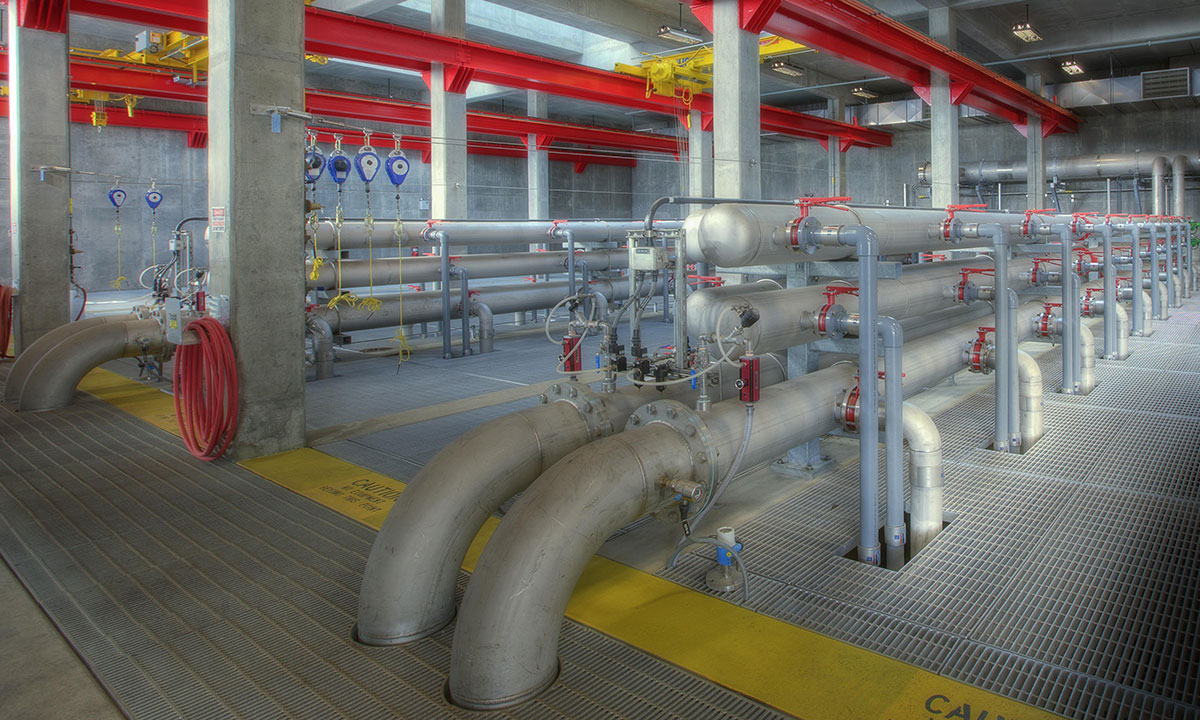 The Road to Success is always under construction
The Department of Transportation and Development maintains 1,400 miles of county roads, 2,400 miles of rock shoulders and regularly repairs potholes, road deterioration and water damage. The staff also makes sure that 26,450 road signs and 165 traffic signals are in good working order to keep you safe on the road.
In addition to making sure the roads are well-paved and safe, crew members also perform street sweeping, which allows for drainage of stormwater, controls pollution and improves safety, health and water quality.
Crews maintain 21 miles of guardrail to improve traveler safety and work to remove brush near roads over a 250-mile area while also maintaining 46 miles of roadside ditches to prevent road flooding and erosion after heavy storms. Transportation and Development staff also coordinate the Adopt-A-Road Program and is always long-range planning to make sure our roads are there to serve your travel needs.
They also maintain 180 county bridges to keep them strong and sturdy while preventing deterioration by painting the bridges and performing repairs whenever needed.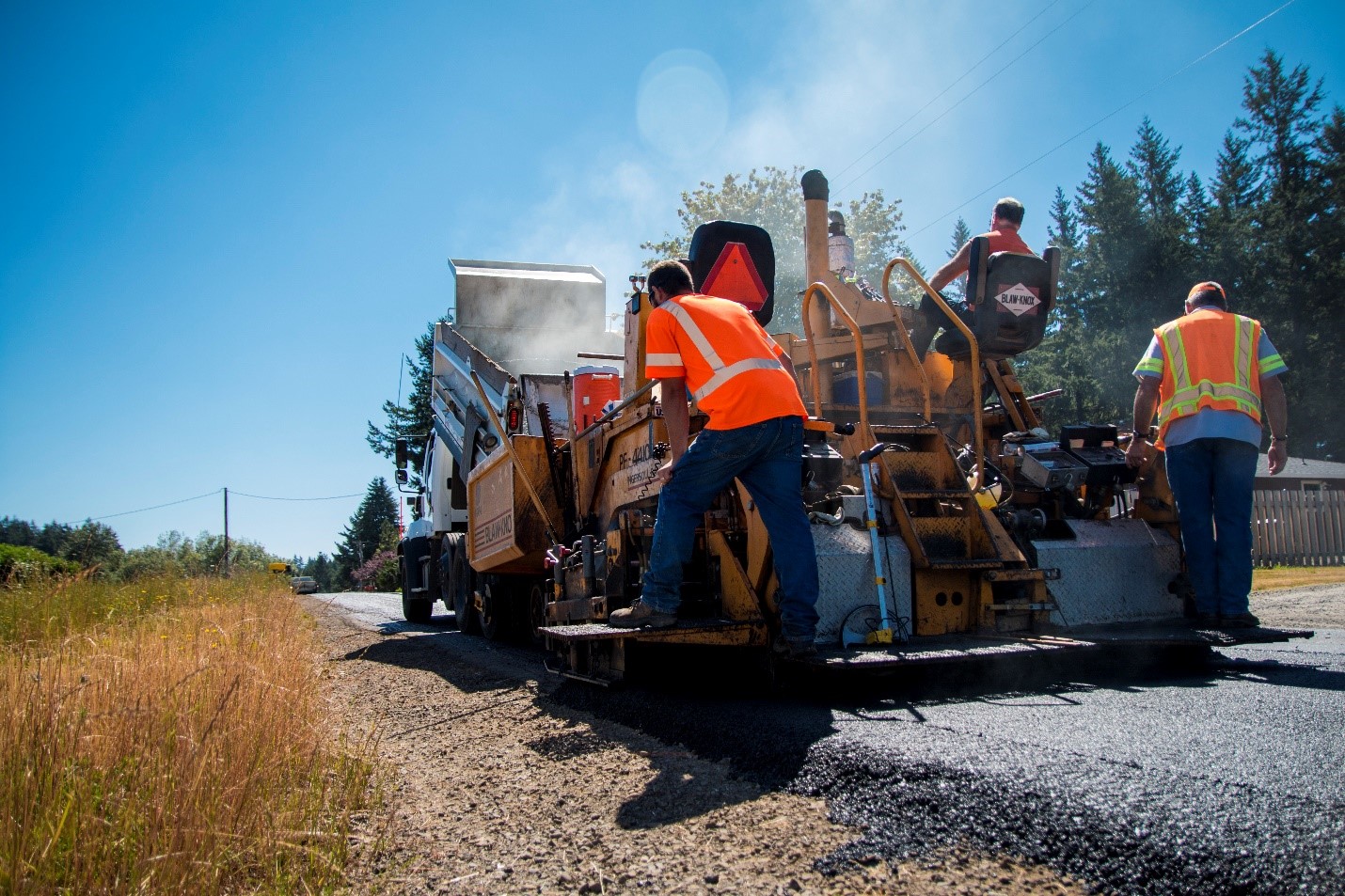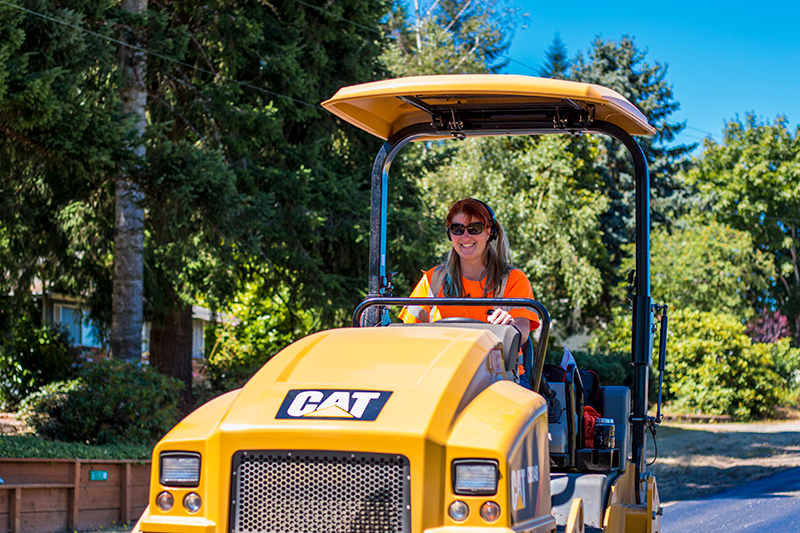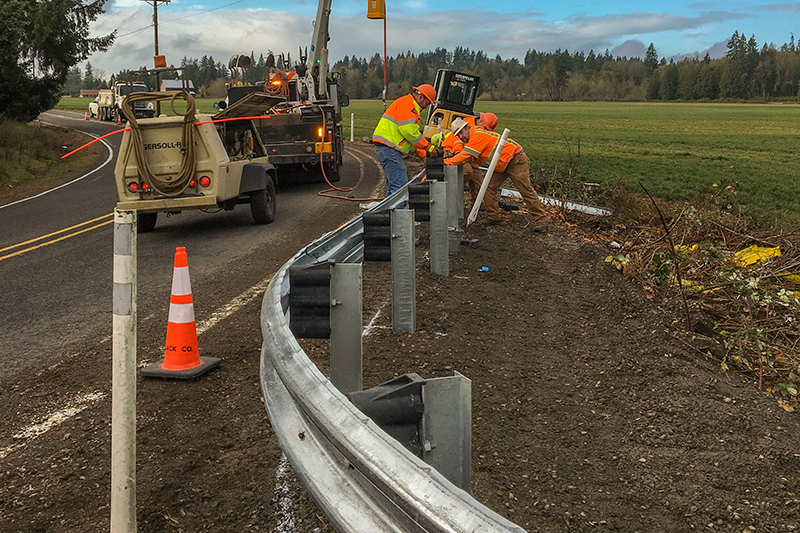 Canby Ferry is still going Strong
The Department of Transportation and Development operates the electricity-powered Canby Ferry, which provides transportation across the Willamette River between Canby and Wilsonville/Stafford seven days a week. In service since 1914, the Canby Ferry has been beloved by generations of Clackamas County residents who enjoy the scenic and relaxing trip across the river.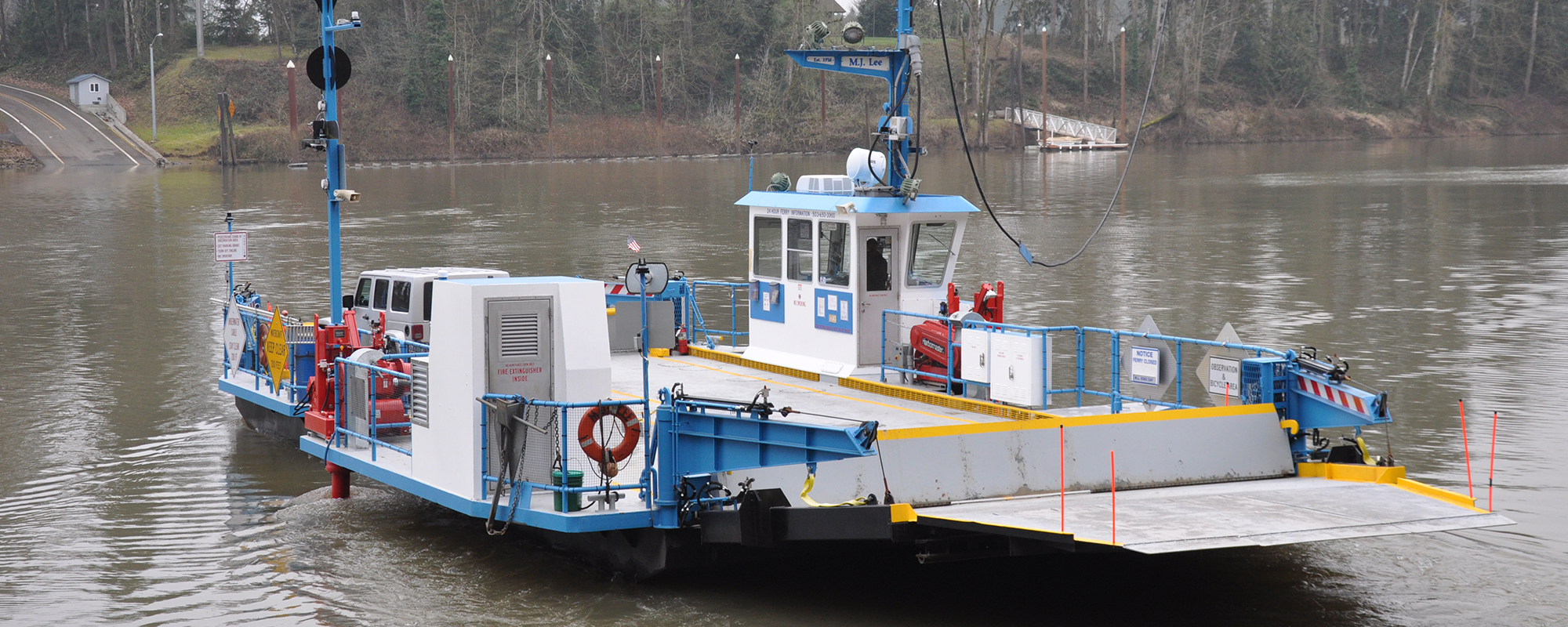 Protecting our "Green Infrastructure" for your recreation
The Clackamas County Parks Division operates 19 park sites, which include about 1000 acres of County-owned park lands, reserved picnic areas for 2,500 people, non-reserved picnic areas serving 2,000 people, 210 recreation vehicle-suitable campsites and more than 4,000 acres of leased park land.
County Parks also operates and maintains several ball fields, volleyball courts and children's play structures, eight caretaker residences, a 96-slip boat moorage, marina and seven boat launches and 13 restroom buildings. Parks staff members also maintain 180 acres of mowed turf, 10 miles of County park hiking trails including the popular Stone Creek Golf Club trail, a portion of the Springwater Corridor Trail and five natural area parks with river access spanning 220 acres.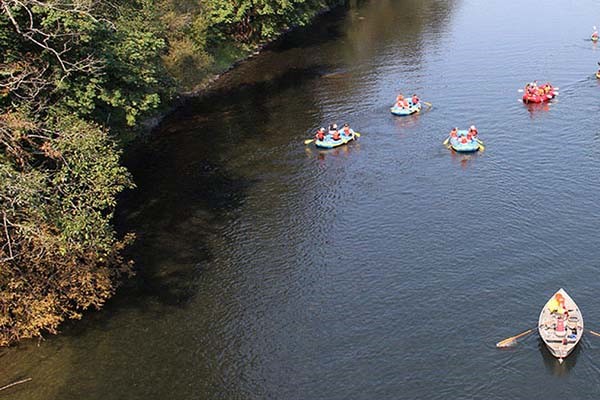 NCPRD promotes healthy living through parks and recreation
North Clackamas Parks and Recreation District (NCPRD) is a service district of Clackamas County, and a division of Business and Community Services, dedicated to promoting healthy living through parks and recreation.
NCPRD serves more than 122,000 residents in Happy Valley, Milwaukie and the surrounding unincorporated area in Clackamas County. The District includes Hood View Park, Milwaukie Center, North Clackamas Aquatic Park, 41 parks, 287 acres of natural area and 15 miles of trails, including the six-mile Trolley Trail.