Main Content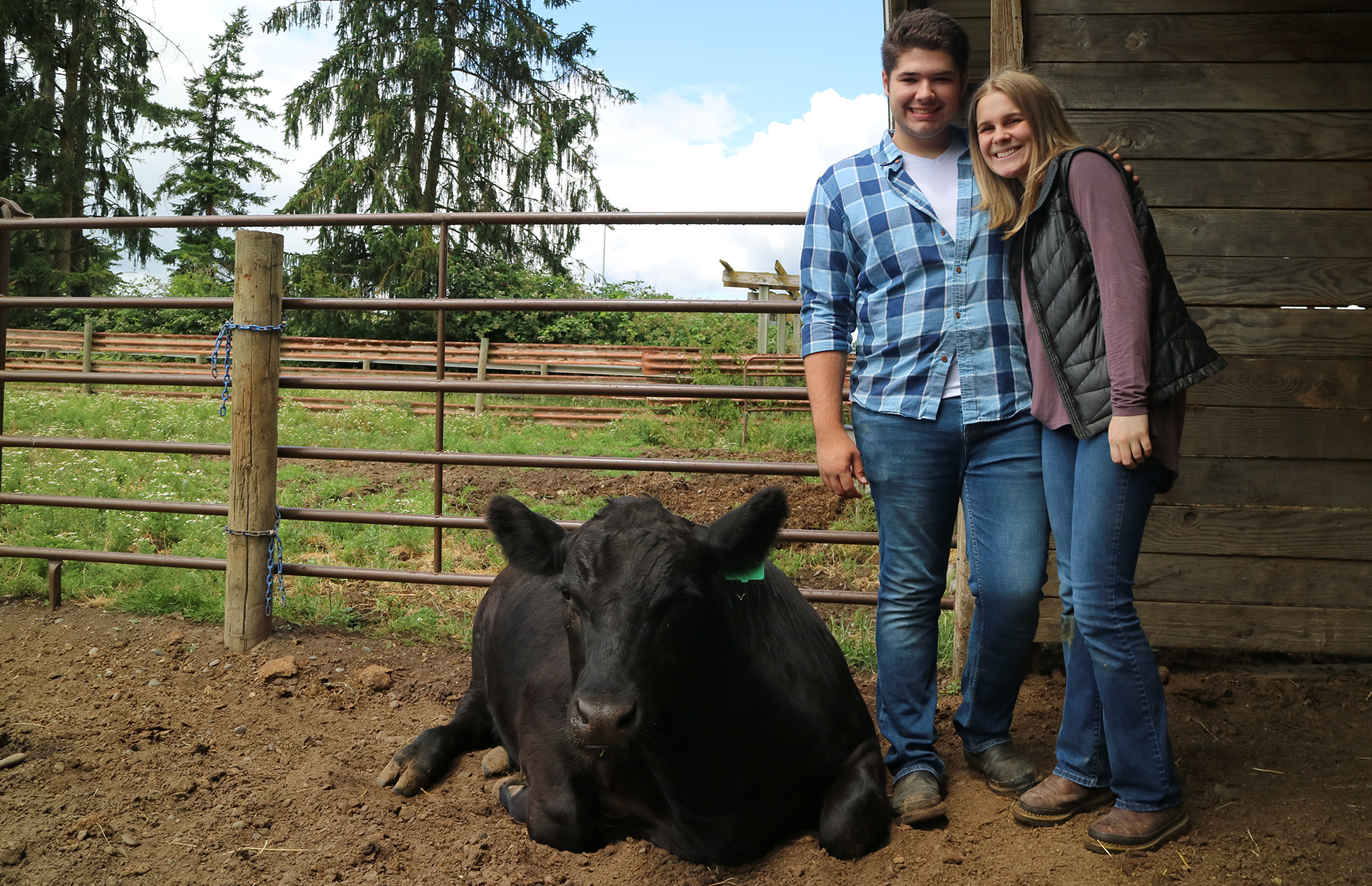 The Journey of two High School Students Preparing for Clackamas County Fair
By AMBER HARVEY
Public & Government Affairs Intern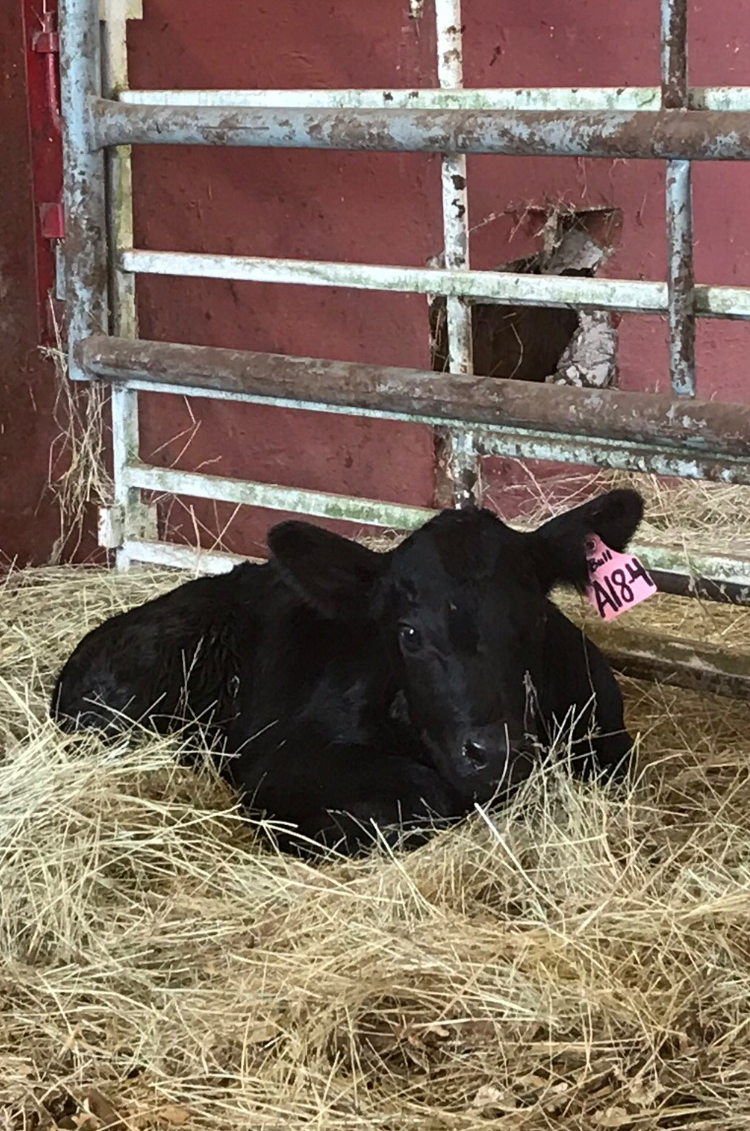 For most, the Clackamas County Fair is an opportunity to scarf down some delicious food you can only find at a fair, test your skills in carnival games, ride a ferris wheel, watch a world-class rodeo and get up close to a wide variety of farm animals.
But for a select group of high-school students, it is the final stage of almost a year's worth of work. These young people are part of Future Farmers of America (FFA), a national program that creates leadership and career development opportunities for young people through agriculture.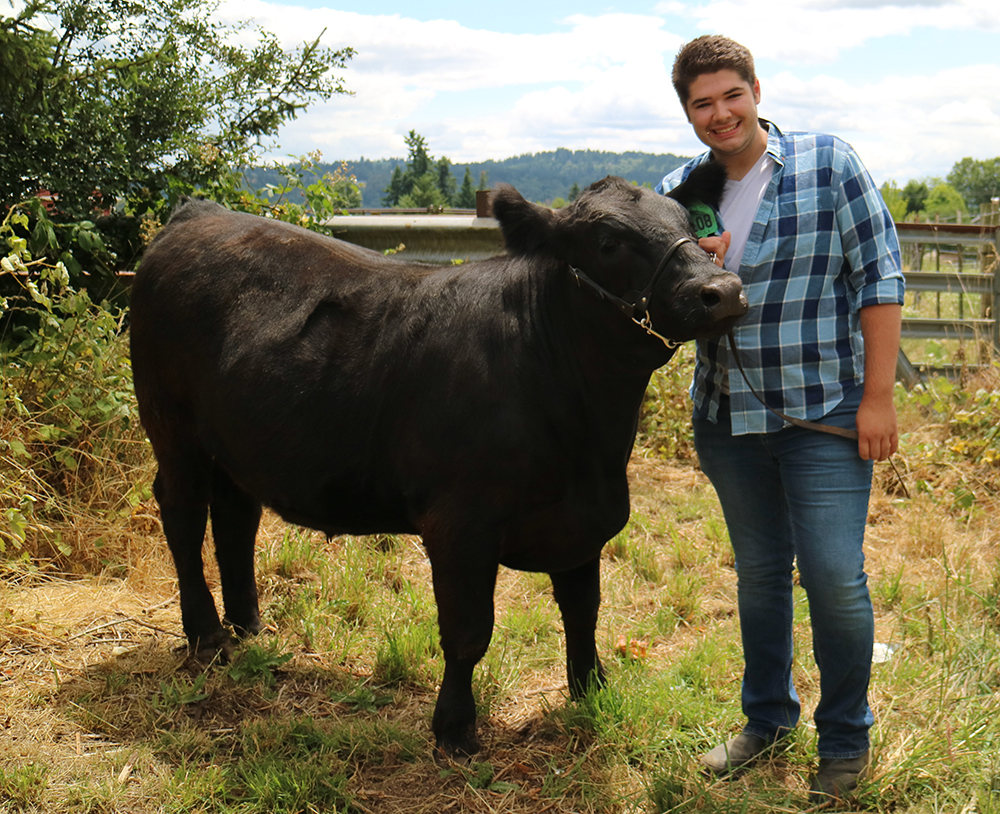 One of these dedicated students is Steven Philips-March, an incoming senior at Clackamas High School who is the vice president of the North Clackamas Future Farmers of America chapter and the FFA district secretary. Philips-March has been involved in FFA through the North Clackamas Land Lab, a satellite facility in the North Clackamas School District where students from Clackamas High School, Rex Putnam High School, and Milwaukie High School can take classes in animal and agriculture sciences.
This year, Philips-March is showing his prize 2,000-pound steer, Hudson at Clackamas County Fair. Because Hudson was born at the Land Lab, Philips-March was actually able to watch Hudson's birth.
Hudson will be about a year and three months when he makes the short trek from Clackamas to the Clackamas County Fairgrounds in Canby in August. But in the 15 months of caring for his steer, Philips-March has spent a fair amount of money. Raising cattle is expensive, and Hudson is no different. The overall cost of raising a steer is about $2,700, which includes the purchase of the animal, all his feed, his entry fees at County Fair and all the supplies he will need. $1,500 of that goes just to food, as Hudson eats about 22 pounds of grain per day.
Making Friends in the Pen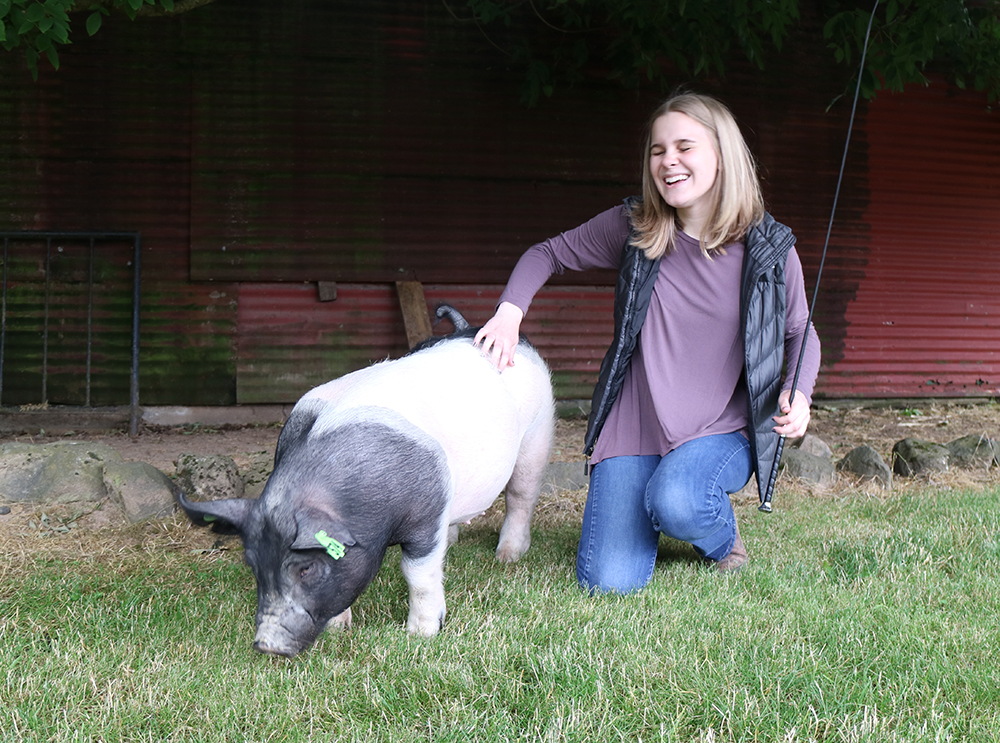 Emily Parks is another FFA student who is an incoming senior at Clackamas High School. She has been involved with FFA for three years and is currently the president of the North Clackamas FFA Chapter and the treasurer for her district. This year, she is showing her Pig, Olive, and her Goat, Honey.
Pigs are unique animals. In fact, Parks said she thinks pigs have the most personality out of almost any animal.
"With Olive, she was so nervous when she first got here because she didn't know all the rest of the pigs ... and then there's some pigs that are really high energy and love to run around. The more you get to know your animal, and the more they get to know you, you'll see their personalities."
Once they've chosen and purchased their animal, the first step is to socialize them so they are comfortable being handled. When you first get them, Parks said, "They can be really scared, so we like to spend some time in their pens with them, getting to know them and giving them treats. Most pigs like marshmallows and, sometimes, those Belvedere breakfast biscuits."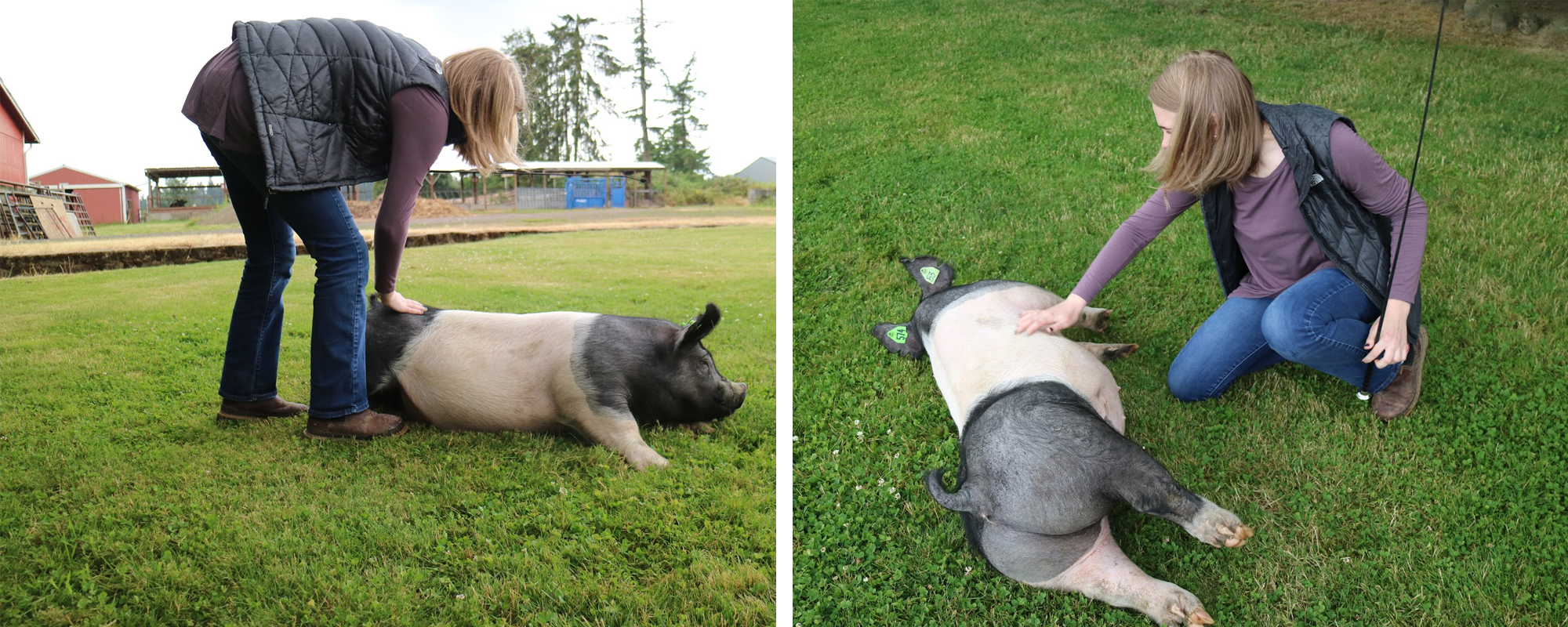 Training Begins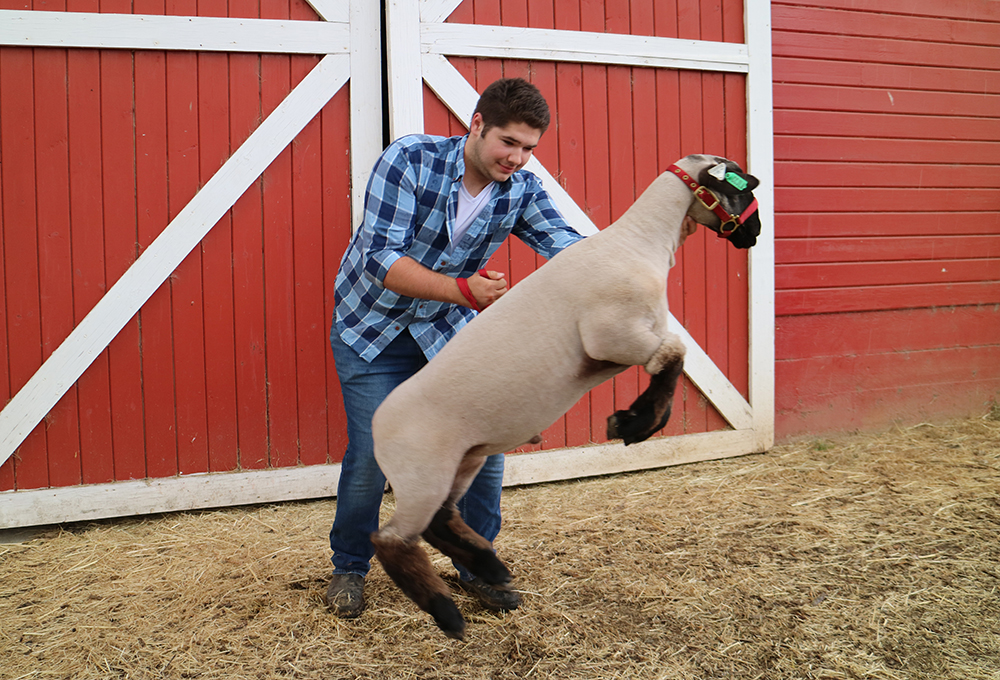 After the animal is comfortable being handled, and the students know their personalities, the true training begins. The handler must teach the animals to be comfortable walking in a busy ring and standing appropriately. Sheep can be overwhelming to handle because they are frightened easily. On top of that, when they're in the show ring, they are not harnessed as the handler relies only on their hands to guide their animal.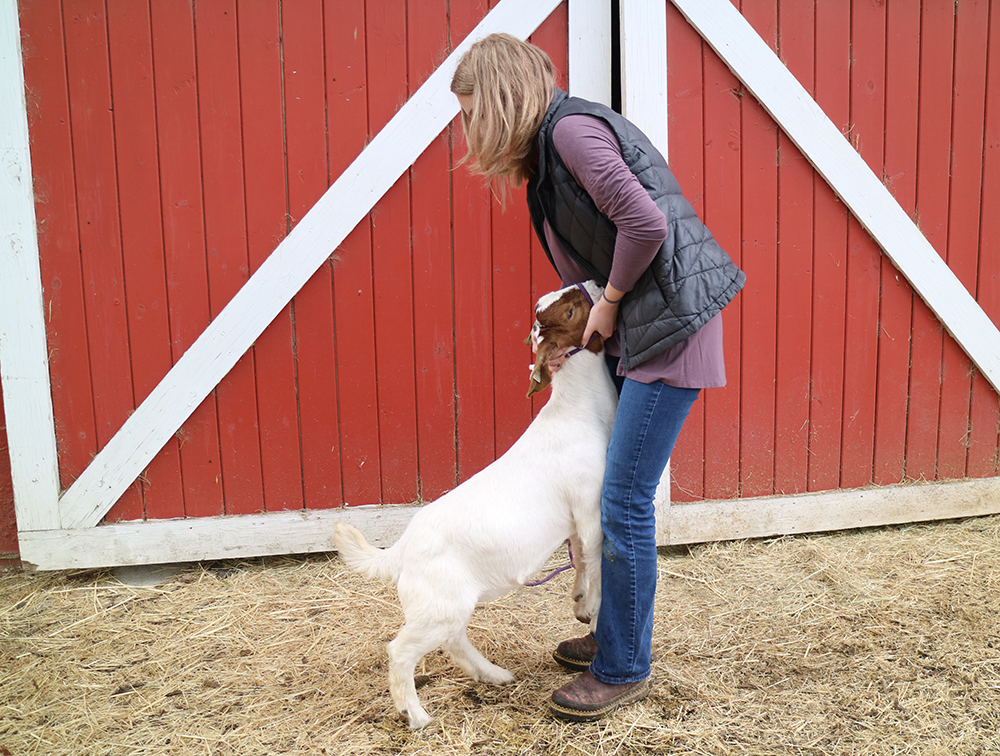 How well the animal performs at fair all depends on how much training they are given throughout the year. Philips-March said, "My first year, my lamb will the best. She wouldn't move at all, I would set her feet up and she would stay there... and this year... my yearling tried to jump out of my arms again, and she wouldn't walk with me at all. "
Throughout the school year and summer before fair, Steven and Emily will be at the Land Lab anywhere between 3 times a week to every day to handle and train their animals, as well as tending to their leadership positions within their FFA Chapter. "For some reason I just always find myself here," Parks said.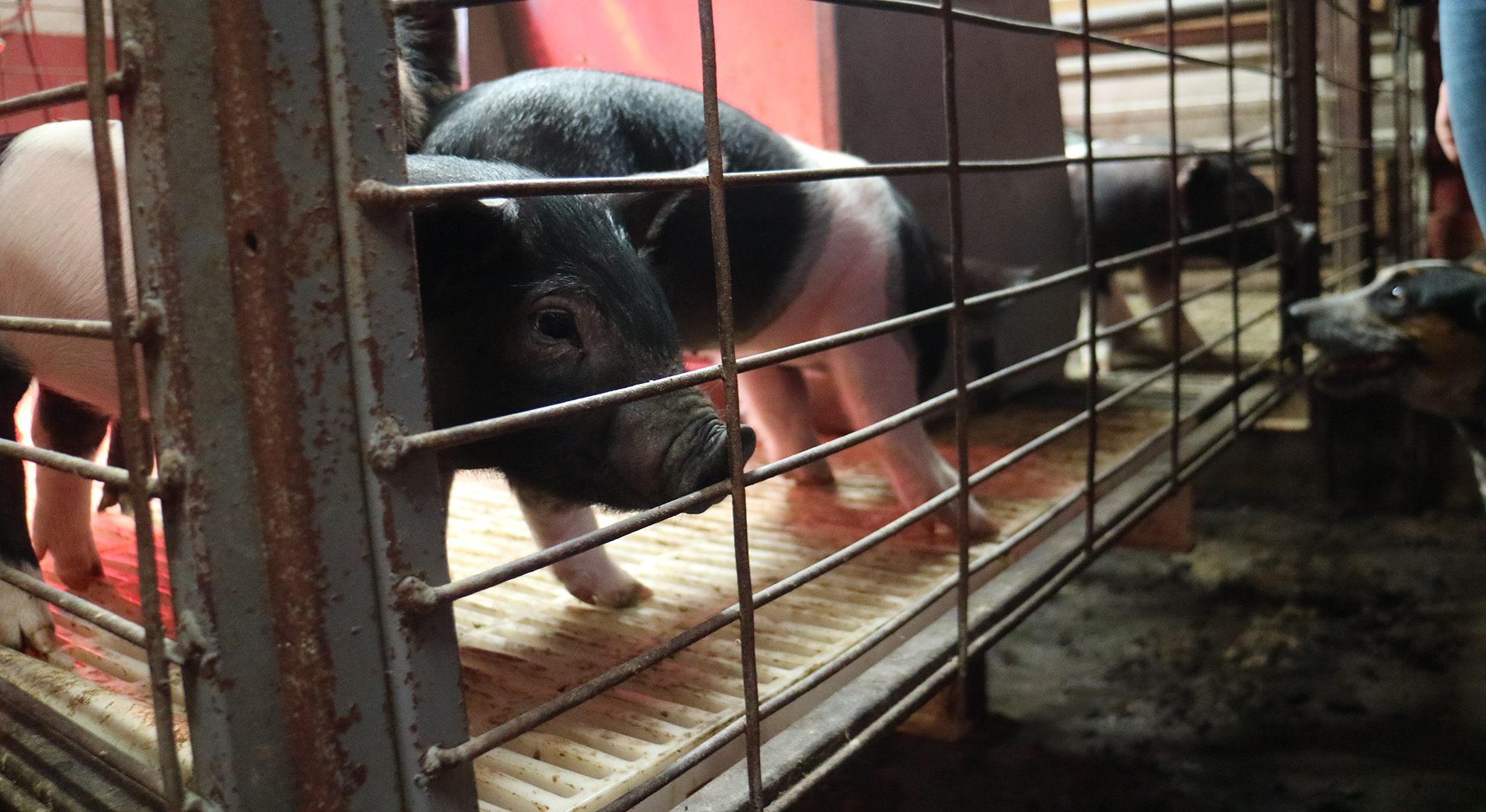 The Day of the Fair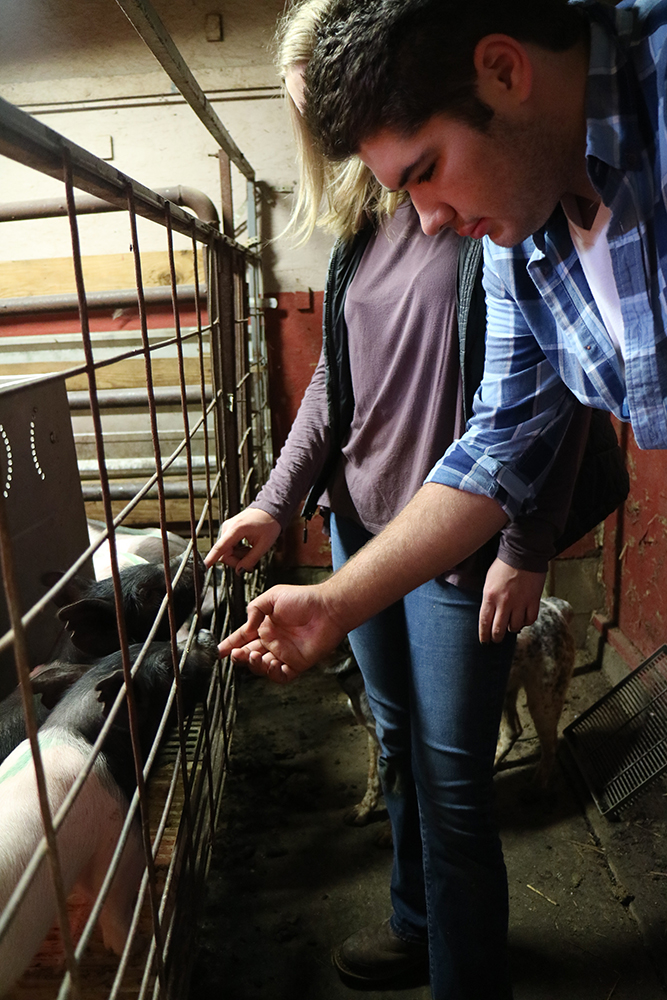 All this comes to it's peak at the Clackamas County Fair, which will be Aug. 13-17 this year. The days of the Clackamas County Fair start early, around 6 or 6:30 a.m., when the students drive to the fairgrounds. They must arrive early enough to weigh, feed, wash, blow dry, brush and trim their animals and leave enough time before their showtime for the animal to fully dry.
When it's finally time to compete, the pressure is on. All of the thousands of hours of caring for their animals finally comes to fruition. Each handler will take their beautifully groomed animals -- steer, pigs, sheep and goats -- into the show ring where they will walk the animal around and then pose them in front of the judges. In one round, they will be judged on confirmation which looks at the make up of the animal, and in another they will be judged on showmanship which looks at the person's handling of the animal.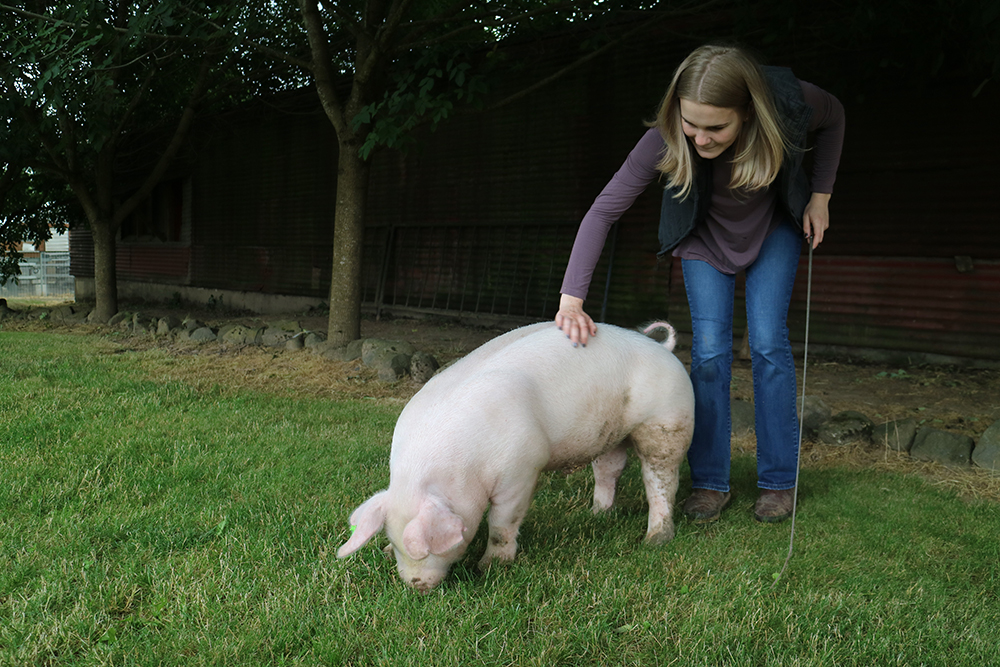 And their scores in these areas matter. The better an animal scores, the higher it can be sold for. This will ultimately give Parks and Philips-March to turn all of their hard work into a realized cash profit. For example, while most pigs sell for around $3 or $4 per pound, Parks said an impressive showing at the fair can generate significantly more money.
"We had a girl who had the Overall Reserve Grand Champion and hers sold for, I think it was, $14 a pound," she said.
With thousands of dollars potentially on the line, it makes sense that competition can arise between handlers. Philips-March said "Some kids at fair like to go around and see their competition ... especially at county fair, we usually know who we're going up against."
When they're not showing their animals or scouting the competition , students spend their time at fair mostly in the beef barn, a spot not many people outside of FFA may go. They can be found there playing cards, chatting with friends, and preparing their animals.
Fair can be an incredibly stressful event for these students, but it is also exciting.
"My first year, everything was all new to me and my goat, Winnie, we worked really well together," Parks said. "And so it was a really fun process, kind of getting the groove down of everything, you know, even though it was stressful." Philips-Mark's favorite part of the fair is the anticipation leading up to it and thinking through how he and his animal will perform.
If you'd like to visit these young people at Clackamas County Fair, join us from Aug. 13-17 at the Canby Fairgrounds!
Who: Two North Clackamas students
What: Raising, socializing and training animals for show and sale at Clackamas County Fair
Why: To gain leadership skills, public speaking experience and an introduction to the agriculture industry.
When: Aug. 13-17, 2019
Where: Canby Fairgrounds, 694 NE 4th Ave, Canby, OR 97013.