Main Content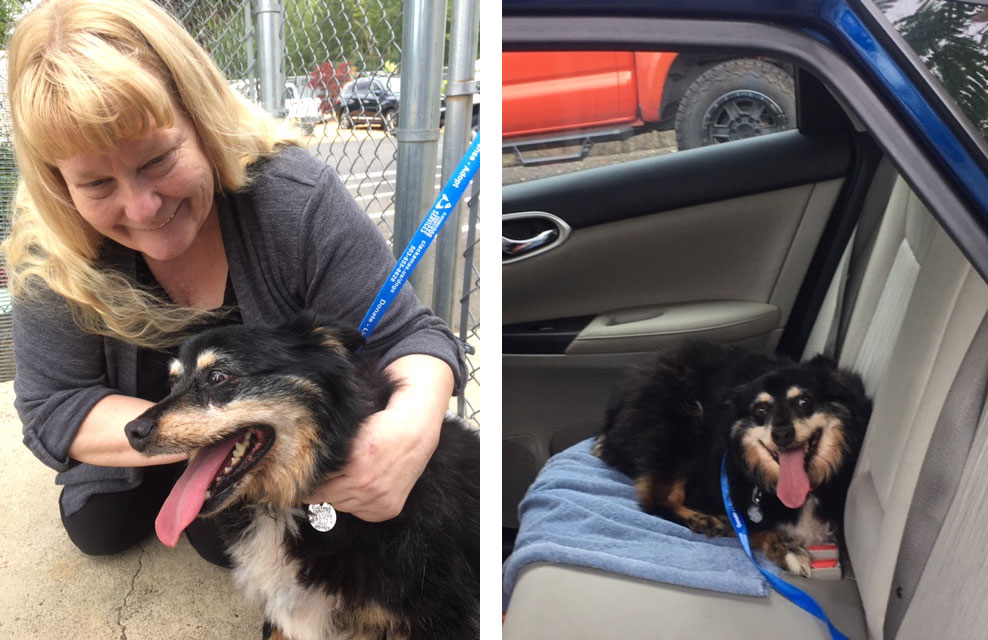 Chase, the dog rescued by the Oregon Humane Society Technical Animal Rescue Team (OHSTAR) and taken to Clackamas County Dog Services on July 15, is now safely home with his owner.
His owner, who had been unsuccessful in finding him after he disappeared nine days ago in Canby, arrived Wednesday morning at the Clackamas County dog shelter to be reunited with her dog.
If Chase gets lost again, he may be able to get home sooner next time because his owner immediately purchased a Clackamas County dog license for him
Chase and his owner also plan to return on Saturday, July 27, to get a micro-chip at the county's monthly micro-chipping clinic provided in partnership with Good Neighbor Vet. For more information about microchipping opportunities for Clackamas County dog owners, go to our webpage.
Contact
Department Staff
Kristine Wallace
Dog Services
503-722-6759
Ellen Rogalin
Public & Government Affairs
503-742-4274