Main Content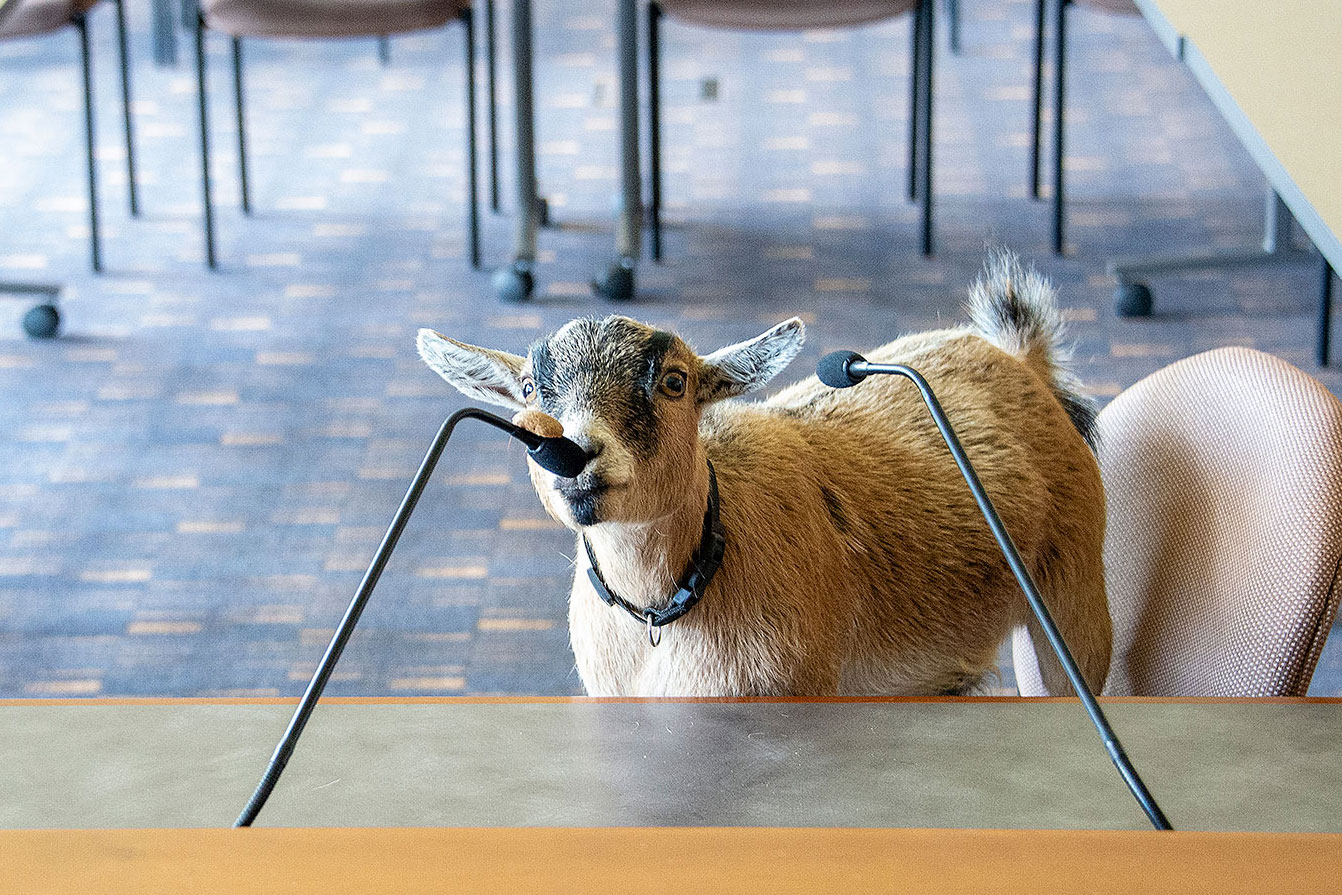 What gets your goat?
We're bringing the next board of commissioners' meeting to you. Have your say with the commissioners, play bingo and win prizes.
Join us Thursday, Aug. 15 at 10 a.m. at the county fair main stage. Admission is free.
The Clackamas County Fair is located at 694 NE 4th Ave. Canby, OR 97013.
Did you know that the Clackamas County Commissioners hold one of their regular business meetings at the fair each year? Yes, that weekly meeting — the one full of presentations, public hearings and formal discussions. For one day only, it will be held on the main stage at the Clackamas County Fair, a stone's throw away from fresh pie, corndogs, carnival rides and vendor booths.
And do you know why we move the meeting during fair week?
Because one time we tried bringing the fair animals, festivities, kids and fun to the regular board meeting, and that was nothing but chaos.
The weekly Business Meeting of the Board of County Commissioners is generally held on Thursdays at 10 a.m. at the county's Public Services Building. But once each year, we all drive south to Canby (or hop on the ferry!) to bring the public forum out into the community.
So, if you've ever had any interest in having your say on local issues, or learning more about your county government, this meeting is a great time to join us. Admission to the fair is free that morning, and we'll make the meeting fun by having prizes and giveaways.