Main Content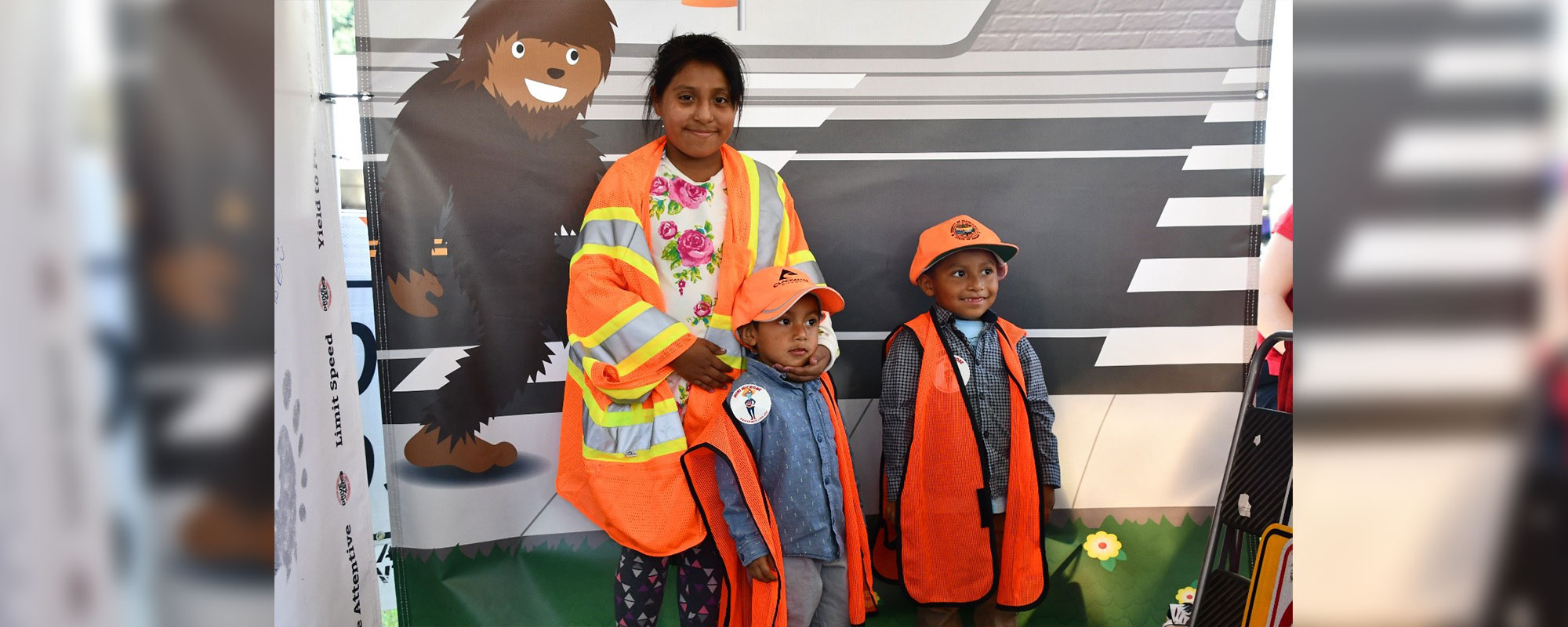 The Clackamas County Department of Transportation and Development was happy to, once again, join the festivities of the County Fair by staging its Safety Street booth. This year we introduced two new features: a "Dress Up with Bigfoot" photo booth and the Drive to Zero Pledge, asking fair-goers to commit to drive safely by signing a pledge. More than 560 people joined the County Board of Commissioners in the pledge.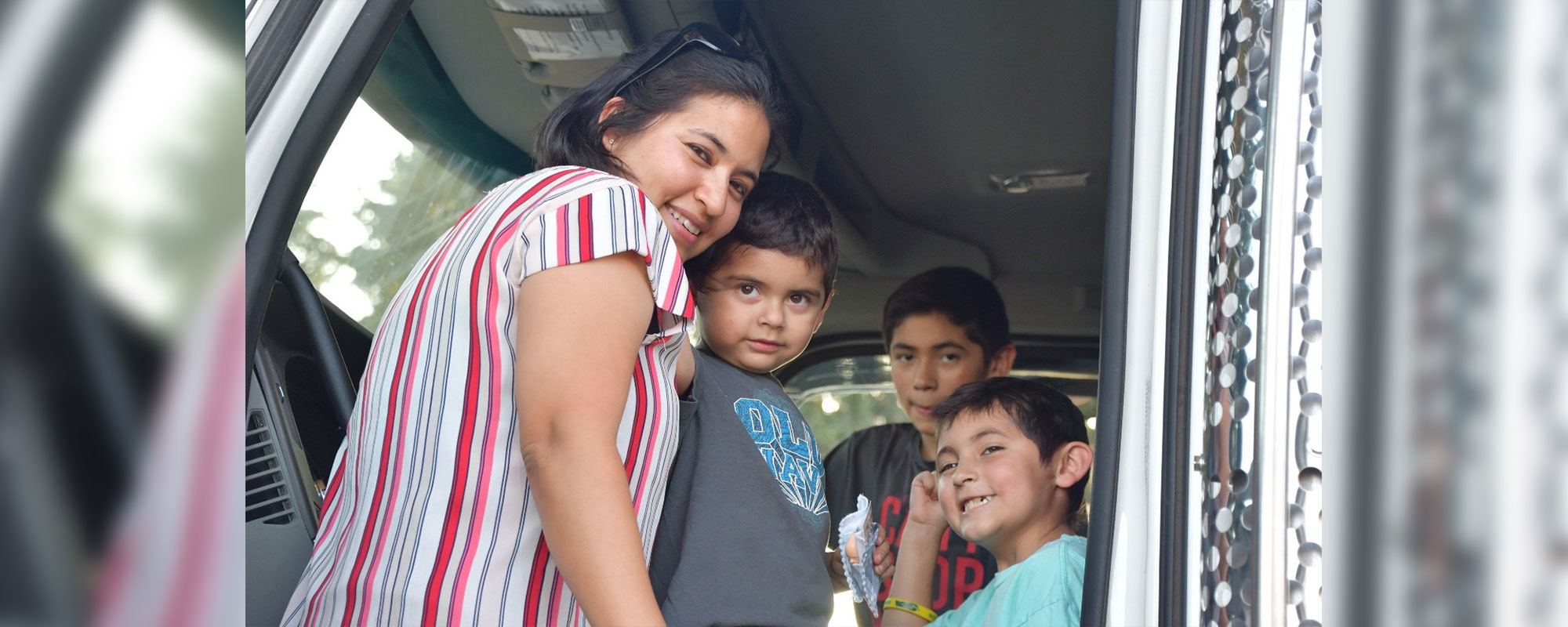 Our booth also featured the County's Traffic Safety Commission (TSC), an official volunteer commission that focuses on project and programs related to traffic safety. The TSC gave away safety prizes for answering transportation related trivia. Dog Services came out to talk pet safety and how to adopt a dog. Our own Department of Health, Housing and Human Services built awareness around the topic of mental well-being and how to get in touch with our 24-7 crisis and support line.
Other partners with us included: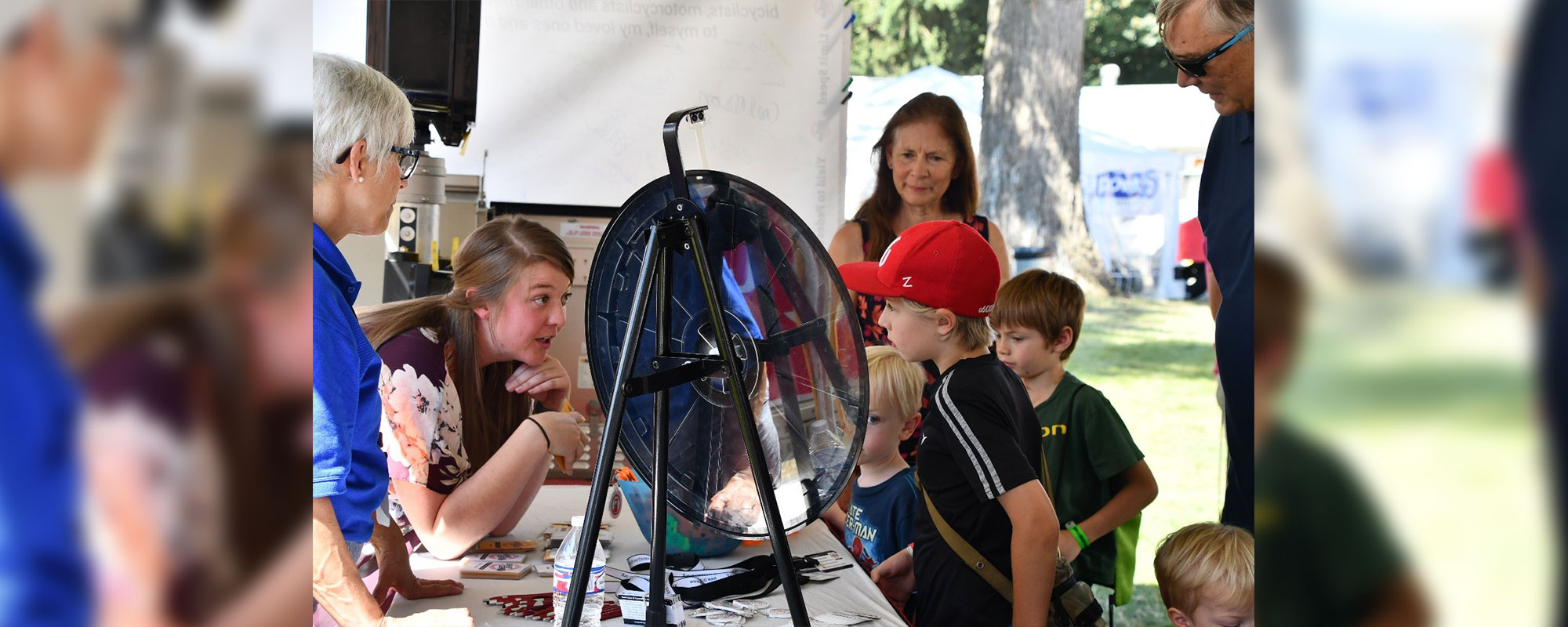 Another fun addition to the fair experience for visitors came through our partnership with Kerr Contractors of Woodburn, which brought a fancy new dump truck so we could demonstrate the large blind spots of a truck and let kids (and some adults) jump up into the cab. Learn more about truck's large blind spots.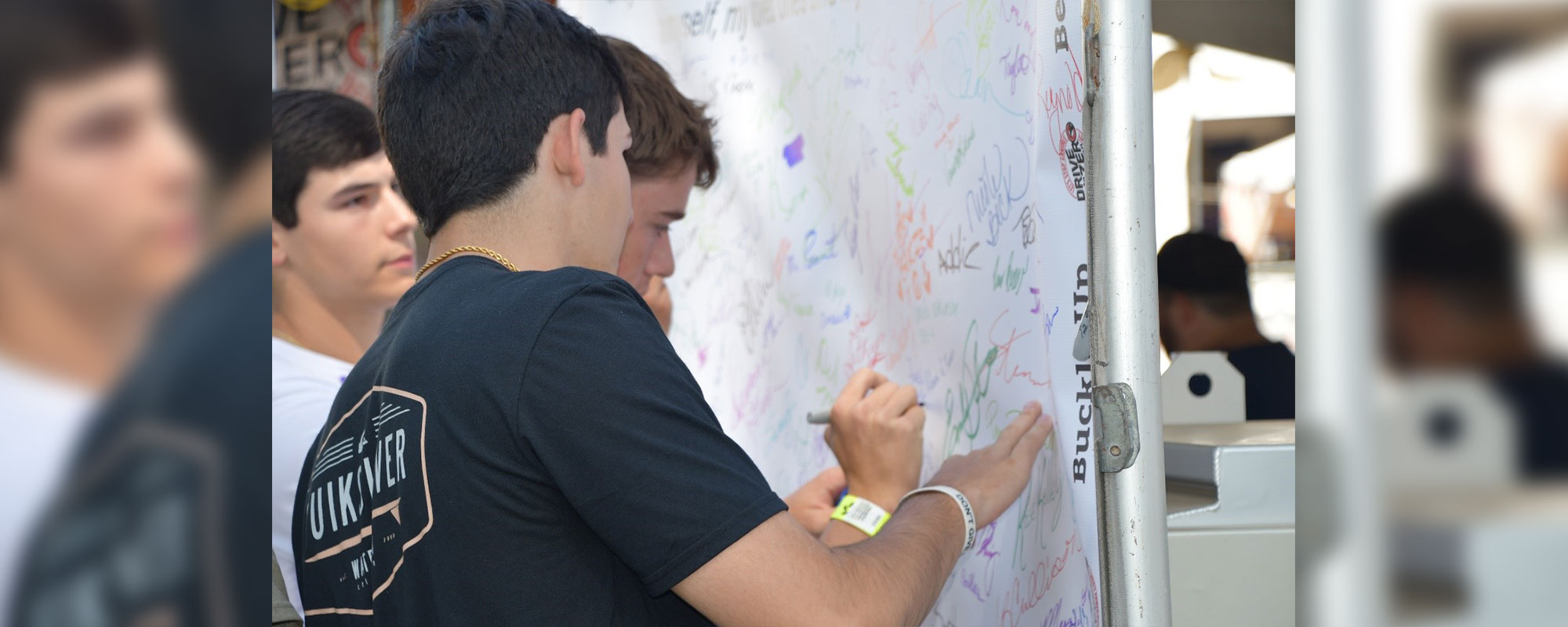 As part of the County's goal of reducing all fatal and serious injury crashes to zero by 2035, known as Drive to Zero, we launched a formal pledge for people who live, work and play in Clackamas County. Fair-goers were given an opportunity to sign the pledge with markers and the County Board of Commissioners joined them by signing and reciting the pledge at the Thursday Board business meeting held at the fair.
This pledge asks signers to agree as follows: "I pledge to drive safely because I want to do my part to eliminate traffic-related fatalities in Clackamas County. My Drive to Zero pledge shows that I care about everyone who shares the streets, including children, seniors, persons with disabilities, pedestrians, bicyclists, motorcyclists and other motorists. Therefore, I pledge to myself, my loved ones and my community to:
Be Attentive
Devote my full attention to driving with my eyes on the road, my hands on the wheel and my mind on driving
Limit Speed
Drive within the speed limit and the conditions of the road
Yield to Pedestrians
Stop for pedestrians at crosswalks and intersections
Buckle Up
Buckle up every time I drive and insist that all passengers and pets are also properly secured
Be Alert
Drive sober and alert
Be Patient
Not let impatience, anger or road rage impact the way I drive
Several celebrities joined in signing the pledge: Benny the Beaver, Mr. Peanut and Bigfoot along with Clackamas Fire Chief Fred Charlton. We would love to have you join us by clicking here.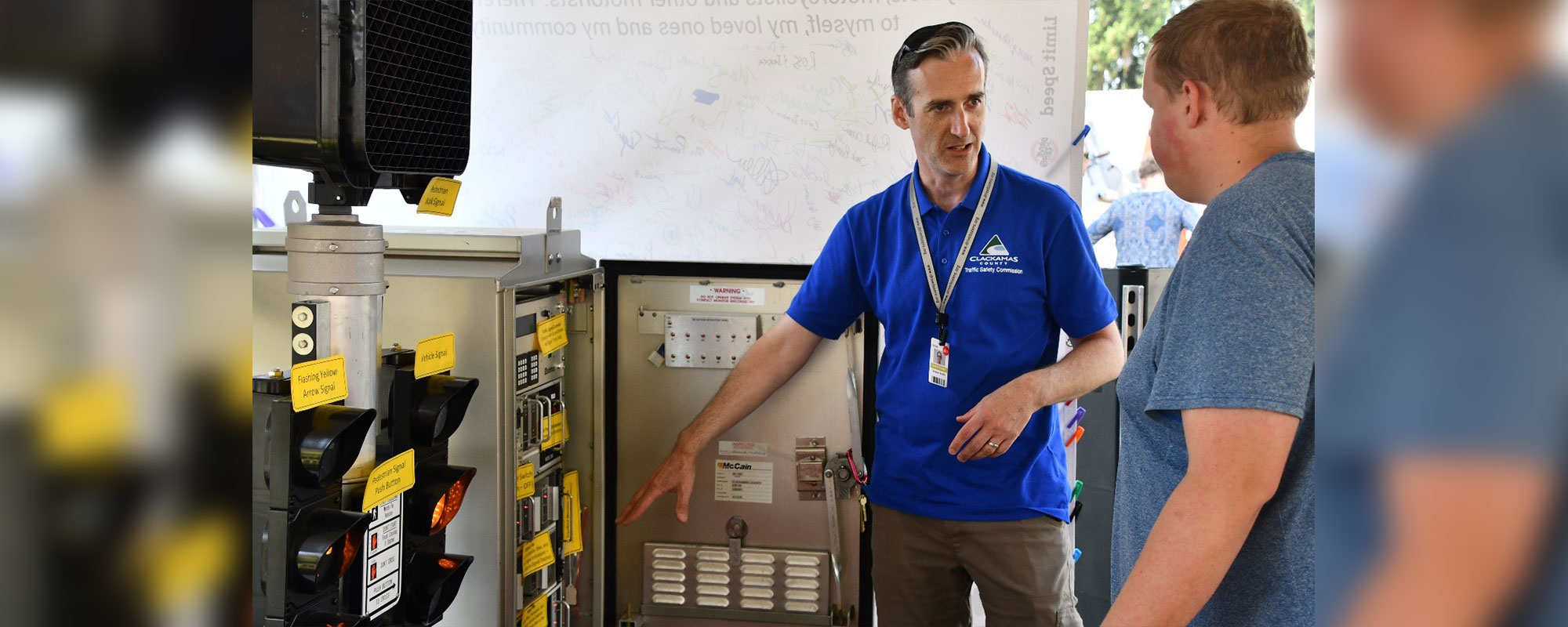 Part of being at the Clackamas County Fair for five days is listening to county residents discuss their traffic issues. We heard them ask for well-maintained roads and let them know how easy it is to contact the County by reporting road concerns. Residents were excited by the pledge and to hear about our work with young adults in schools to start developing a culture of traffic safety at an early age. We also loved how both adults and kids love to watch how traffic signals work. Maybe we'll see some future traffic engineers emerge!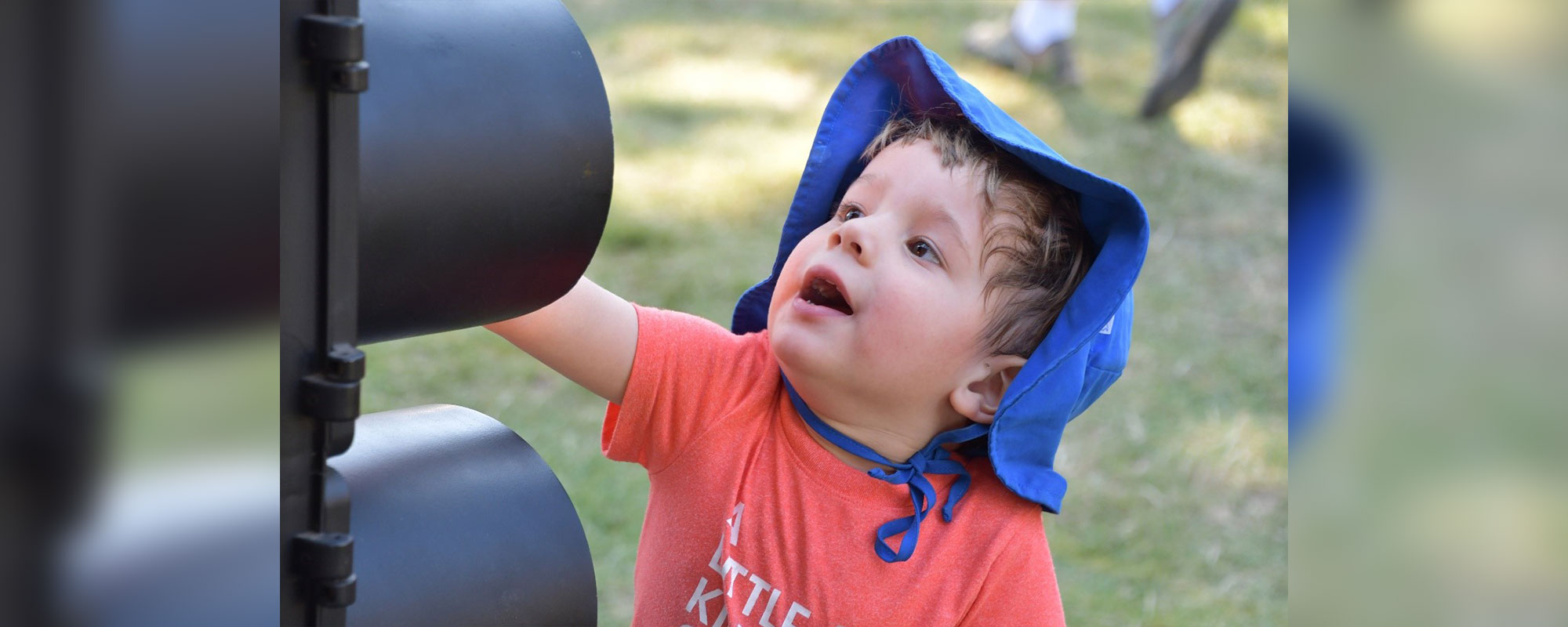 We have staff to share information about traffic safety and to appear at neighborhood festivals and events. Request a presentation from our traffic safety team for your neighborhood organization, event, fair or school. Learn about strategies that residents can take in partnership with the County to encourage safe, calm driving and discourage behaviors that cause serious crashes.