Main Content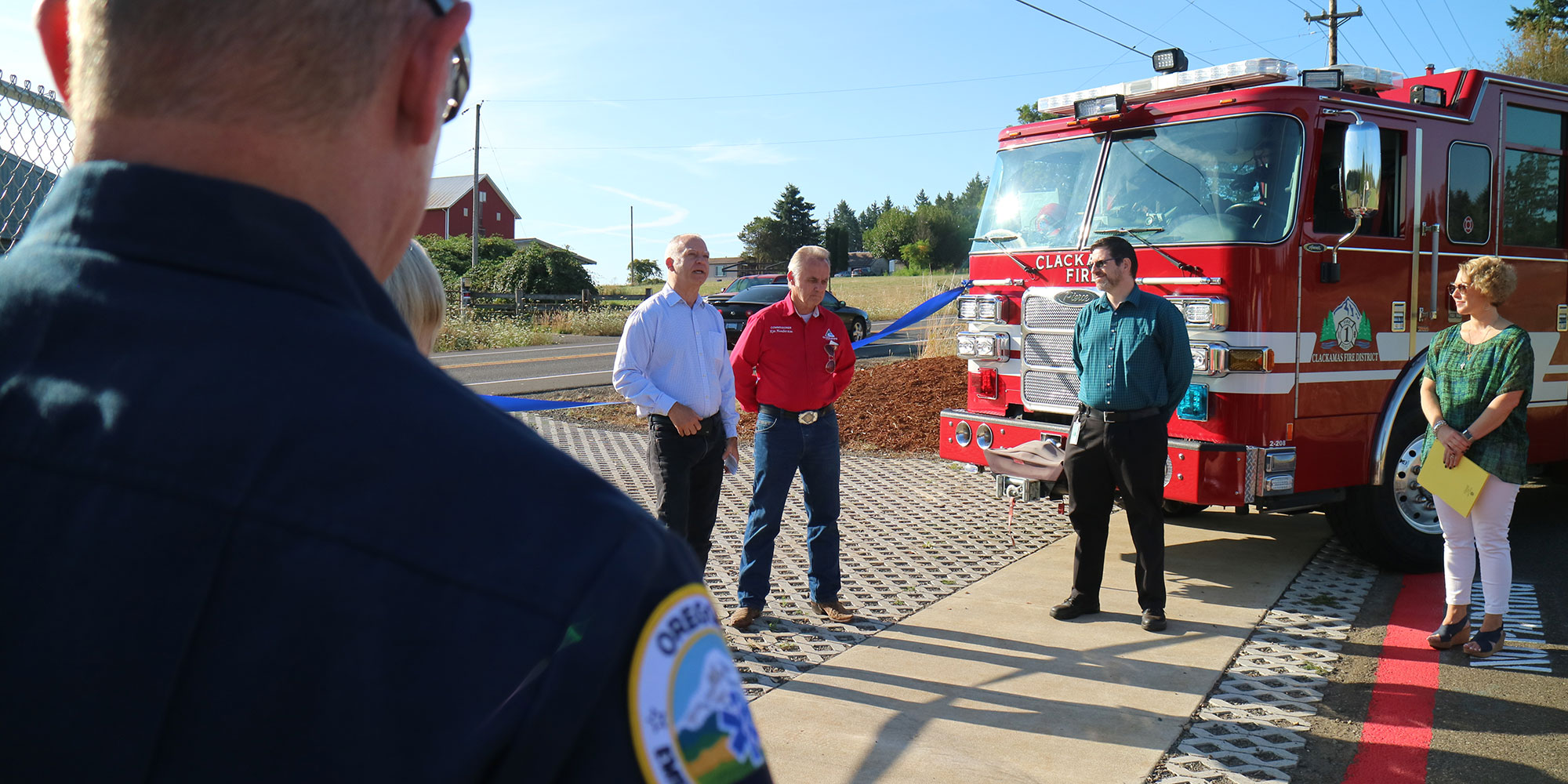 People come to Stone Creek Golf Club to escape the stresses of everyday life and unwind among friends. Located in Oregon City, the grounds cover over 120 acres offering views of Mount Hood and old-growth Douglas Firs. We welcome thousands of visitors every year not only to play golf, but also to celebrate and gather for special events and meetings. But even in such a tranquil place, emergencies can happen. Moments of crisis are a part of life—and when they strike, we want to be prepared to provide the quickest assistance possible.
Did you know? Stone Creek Golf Club is a Clackamas County Park and a division of our Business and Community Services Department.
We're committed to protecting the health and safety of every individual that comes to Stone Creek. If you've visited the facility, you know it can be a bit of a trek to get to the entrance. The driveway starting at Leland Road makes for a scenic drive amid rolling green hills, but it's over a mile long.

#ClackCo recognized upgrades were needed to help our first responder partners get onsite more quickly in an emergency.
To that end, our staff from the departments of Business and Community Services and Transportation and Development joined forces with the Oregon Department of Transportation, Clackamas Fire District #1 and the Clackamas County Sheriff's Office to bring a vital safety improvement to Stone Creek.
Completed in April 2019, the new emergency access road and gate provides first responders access to the golf course facilities directly from Highway 213. Now, first responders can bypass Leland Road altogether. Having this access shortens emergency response time from about 16 minutes to 5 minutes. This is a vast improvement, as every second counts when it comes to saving lives.

Representatives from #ClackCo and Clackamas Fire District #1 celebrated the new road at a ribbon cutting ceremony and reception on Aug.t 14. Thanks to our partners for joining us in our efforts to support a healthy, safe and thriving community.