Main Content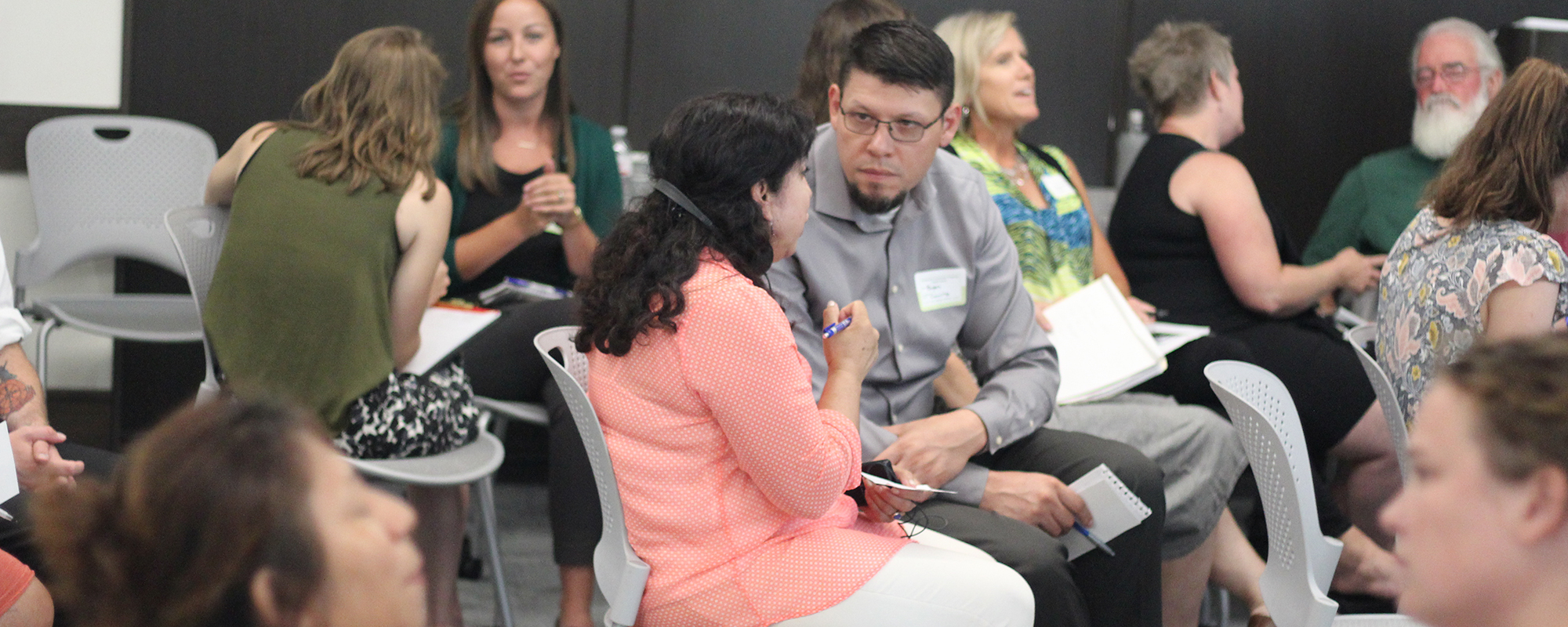 In August 2019, Clackamas County launched its first-ever Community Prosperity Design Labs in Estacada, Canby and Milwaukie. The Labs are part of a coordinated community effort known as the Clackamas Community Prosperity Collaboratives, which aims to develop innovative solutions to poverty and food insecurity in our area.
Now we need you. You are invited to join Clackamas Community Prosperity Collaboratives on Wednesday, Dec. 4, for a free training on equity. Our goal is to make this event inclusive, informative, inspirational and actionable.
What does equity mean?
Equity is making sure every person has what they need to thrive. This includes ensuring access to resources and eliminating barriers.
Why participate?
Connect with leaders and advocates from your community – share stories, resources and strategies to help everyone in community thrive.
Go deeper as a community to move from diversity to equity.
Develop new, more inclusive and equitable strategies that will give our communities a better chance to thrive.
Explore what that looks like in YOUR community.
Afternoon and evening sessions are offered to allow people with different work schedules to attend whatever works best for them. Childcare, interpretation and transportation available.
Can't make it to a session, but still wanting to connect on equity? Join us for a social hour in between sessions from 4:30 to 6 p.m. Connect with others in the community who are ready to work together to find new paths to prosperity; learn more about the local Design Labs and share your thoughts on prosperity, equity and work in Clackamas County.

Equity Training with Erin Jones
Wednesday, Dec. 4
Choose which session works best for you:
Equity Training session 1
2 p.m. to 4:30 p.m.
Equity Training Session 2
6 p.m. to 8:30 p.m.
Social Hour
4:30 p.m. to 6 p.m.