Main Content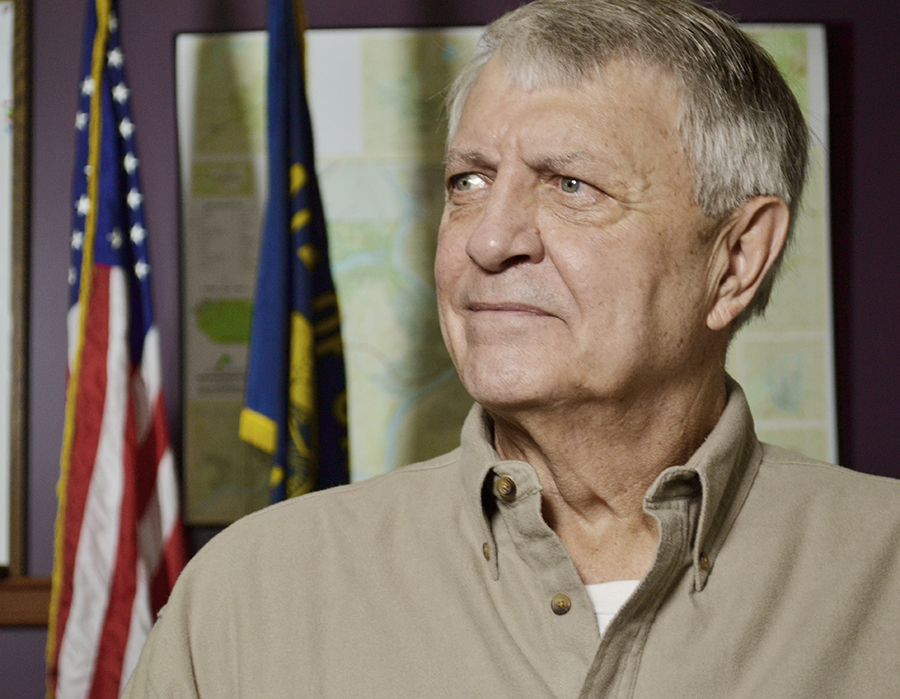 If you're a veteran in Clackamas County, there's a good chance you may know Clayton Mohr.
A Navy veteran, Mohr helps other veterans in the county by driving them to necessary appointments, engaging with veterans at local resource fairs, fundraising for medical transport vans for veterans, and socializing with veterans who struggle with daily life.
This sort of selflessness was noticed as the Housing Authority of Clackamas County picked Mohr to be the namesake of 24 fully-subsidized housing units for chronically homeless and severely low-income veterans and their families. The Clayton Mohr Commons will be officially dedicated at 11 a.m. Nov. 13, 2019 at 399 Caufield Street in Oregon City. The site is conveniently located near community resources for veterans and their families, including transit, grocery stores and health care providers.
"The new building for the veterans means so much to so many," Mohr said to the Board of County Commissioners at a Sept. 19 business meeting. "I'm honored. We need more of those, but every bit helps. Thank you."
During the fall of 2018, the county's Housing Authority reached out to the public and solicited nominations for the naming of the project to honor a local veteran. In total, 97 submissions were received representing 49 unique individuals. A committee of Housing Authority staff, county staff and local veterans reviewed and discussed all of the entries before selecting Mohr.
"It is with great respect for Mr. Mohr's service to our country and community that we honor him and all veterans who serve to ensure our liberty with the opening of Clayton Mohr Commons," said Jill Smith, Director of Housing and Housing Services for the Clackamas County Health, Housing and Human Services Department. "We will now have a place where homeless veterans can come with their families and feel proud of the name of their residence."
Mohr's daughter, Tiffany Shireman, nominated her father – a man she refers to as a "quiet hero" -- for the naming of the project. When she told her dad that the new veterans housing would be named for him, she described the moment as quiet yet powerful. It was a testament to who Mohr is, Shireman said.
"When a local disabled veteran without immediate family passed away, Dad and another local veteran tirelessly cleaned out his apartment by moving furniture, cleaning out trash and trying to maintain the veteran's dignity even after his death," Shireman said. "His work is humble, often thankless, selfless work.">
A service-driven life
During his service from 1966-1970, Mohr served as an aviation mechanic with a specialty in hydraulics. He worked on the aircraft carrier USS Hancock, in hangars and machine shops in Guam, the Philippines and Naval Air Station Lemoore in California. He was exposed to Agent Orange while serving on open sea ships off the shore of Vietnam and Cambodia during the Vietnam War.
After his service was completed, Mohr stayed active in the military community. In fact, he's held multiple roles in the Oregon City Chapter #4 of the Disabled American Veterans (DAV) and currently serves as the Senior Vice Commander.
"His generosity to veterans and his commitment to his fellow veterans is defined by his willingness to help wherever he's needed," Shireman said. "When a DAV chapter in the state needs assistance with a project, he makes himself available for everything from serving food to setting up for community events."
Clayton Mohr Commons Housing for Veterans