Main Content
How licensing your dog keeps your companion and our community safe
Dog licensing has been required in Clackamas County since at least 1926, according to Dog Services Manager Kristine Wallace, who has a collection of antique Clackamas County dog license tags that date back to the 1920's.
Dog license tags have changed in appearance over the years, but the core reasons for licensing are the same: to protect pets and the community.
Licensing started as a way to ensure all dogs were vaccinated against rabies and to keep a record of the information to protect the community from disease. A license tag meant that the dog was vaccinated and owned.
A license today means the same thing and it provides even more benefits! Beyond a reliable way to identify loose or stray dogs, a license ensures a longer holding period for strays at our shelter and gives staff important details and medical information. License fees help fund stray dog care, adoptions, placing rescued dogs in new homes, field officers responding to needs throughout the county and additional services such as vaccination clinics, free microchipping and special vet care.
Clackamas County sends postcards to dog owners when their dog receives a rabies vaccination from their local vet to remind them of the licensing requirement.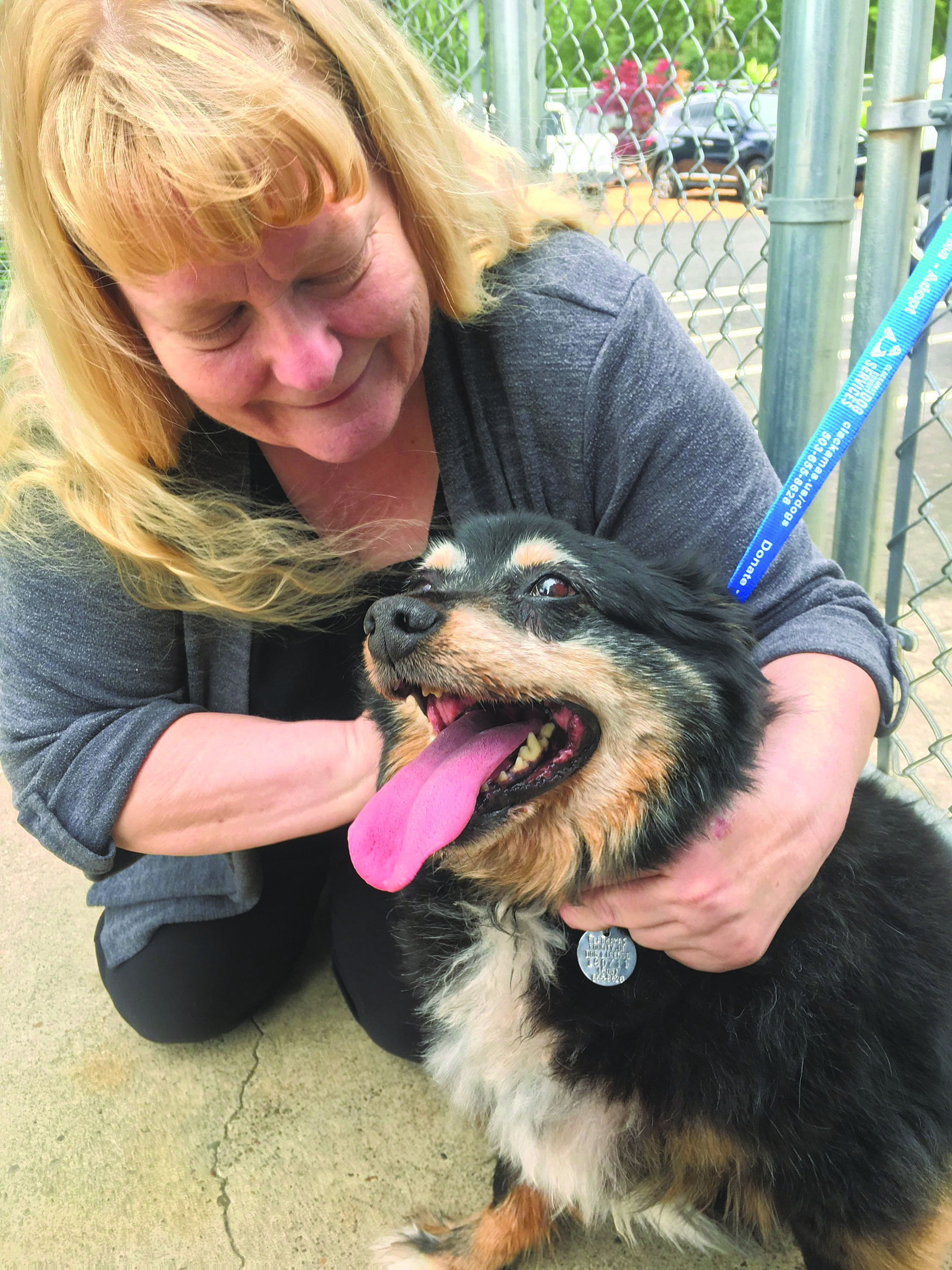 The Story of Chase, the Dog
Chase is one of over 330 dogs successfully returned to their owners so far this year.
You may have seen a lost dog named Chase in the news this summer. Chase, an Australian Shepherd mix, was rescued from a steep hillside by the Oregon Humane Society's Technical Animal Rescue team and brought to Dog Services in July. His owner had been unsuccessful in finding him after he disappeared nine days before in Canby. Sadly, he had no license, identification or microchip to find his owner. Chase would soon have been made available for adoption.
But Chase and his owner were lucky. His owner saw a story about Chase on local TV news and came to the county shelter to take him home.
Before taking Chase home, his owner immediately purchased a county dog license. She also took him to the Dog Shelter's next veterinary clinic to be microchipped and receive a rabies vaccine. Now, she knows that if Chase ever decides to go wandering again, someone will be able to easily help him find his way home!
Related Webpages