Main Content
Sometimes it feels like the news is a constant barrage of negativity, so let's focus on the positive things that happened in 2019 in our own backyard. Your neighbors, coworkers, friends, teachers and even friendly county staff are featured in the below stories — from a daring, cliff-side dog rescue to the creation of an innovative library of things — these are a fraction of the wonderful things that happened in Clackamas County this year. We hope they inspire you to see what a great place this is to live now and into the future.
Steering toward a better day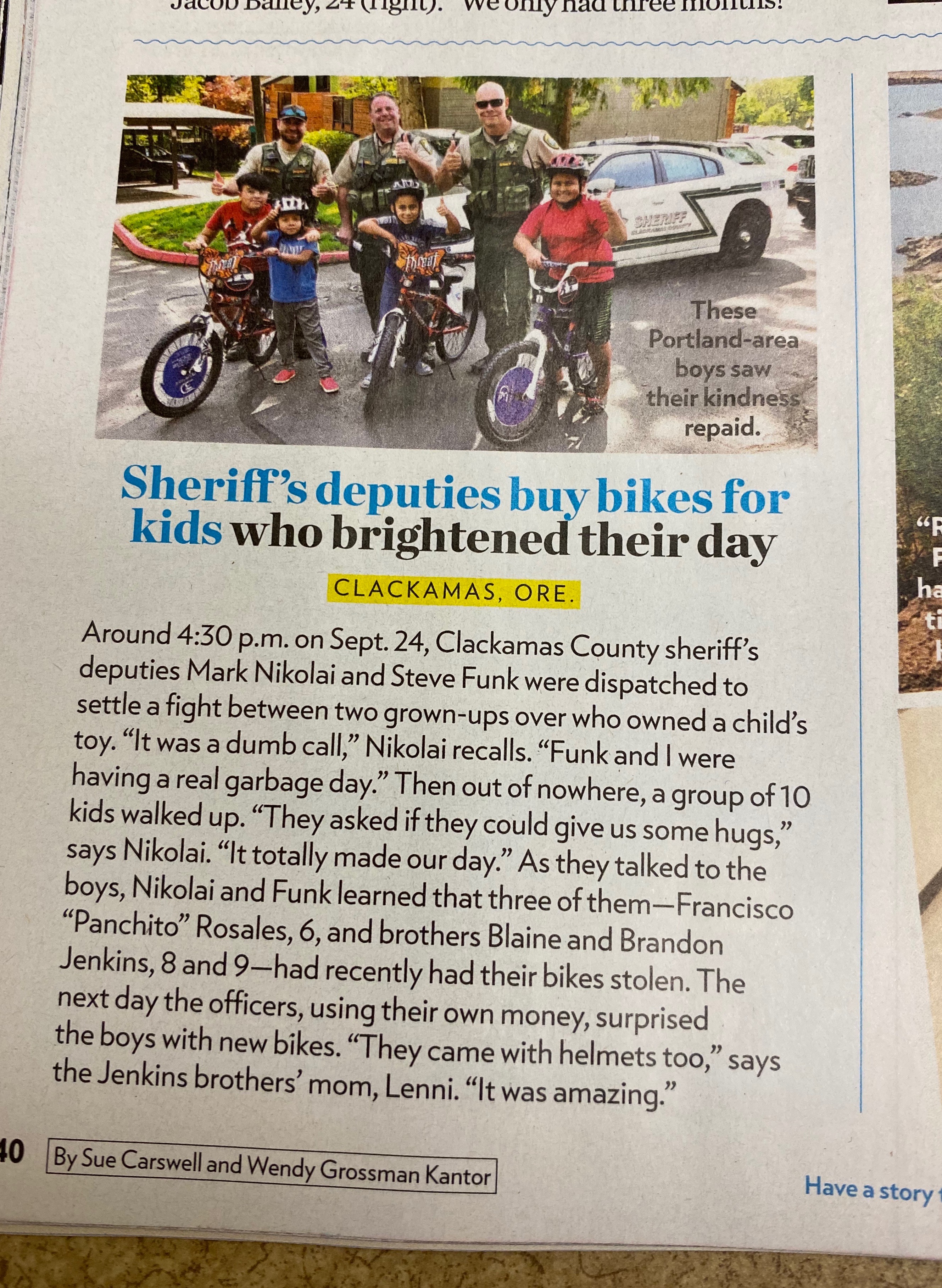 It all started with a hug.
On a day full of challenges trying to protect and serve, a simple gesture can mean a lot. Deputy Mark Nikolai and Deputy Steve Funk with the Clackamas County Sheriff's Office say they met a group of boys on a particularly tough day at work back in September.
"Mark and I were having a rough day. We were encountering, let's just say, some people not being pleasant. Then, all of a sudden, these kids come over, and out of nowhere, they give us hugs," said Funk in an interview with Fox 12 Oregon.
In talking with the kids, the deputies learned that the boys had had their bikes stolen, so they decided to do something about it. The deputies and a few others chipped in, went to the store, loaded up patrol cars and returned to the boys' apartment complex the next day with three bikes and helmets.
See a video of the interaction on Facebook.
The story went national, and was featured in People magazine in October.
The Chase was on to rescue distressed pup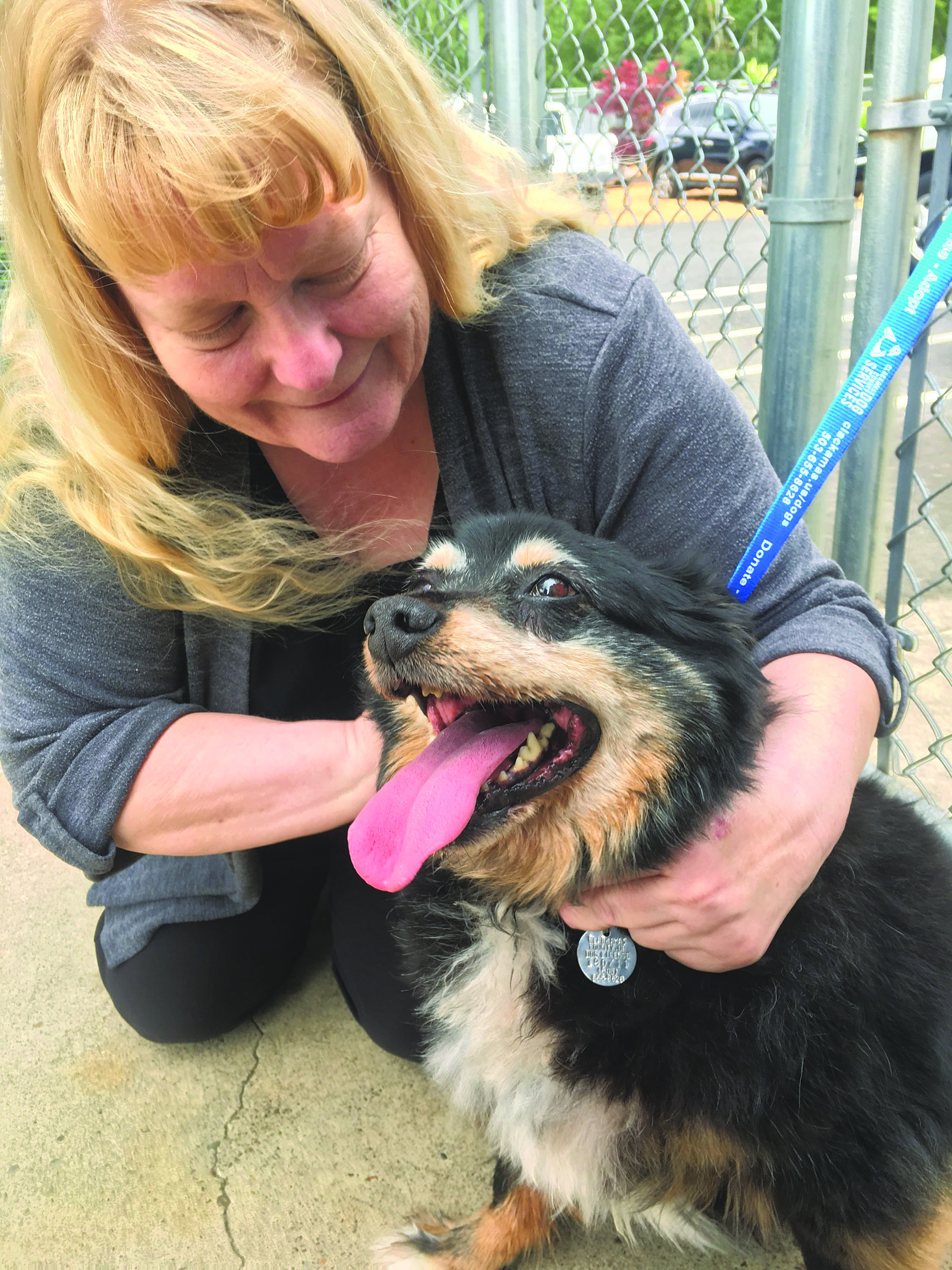 Concerned Canby neighbors heard the sounds of an animal in distress for about a week in July, but couldn't find where the noise was coming from.
That's when the Oregon Human Society's Technical Animal Rescue Team was called to the scene. Using drones to survey the area and ropes to descend 75 feet, the team rescued a dog from a steep hillside covered in thick blackberries and poison oak. The dog was hungry but uninjured.
"We are so grateful that people in the area were worried about this animal and called us," said Virginia Krakowiak, the rescue leader in a statement from the Oregon Humane Society. "We train all year so we are ready to help in tough situations like this."
The dog, an Australian Shepherd mix, was taken to Clackamas County Dog Services, where he was reunited with his owner who saw the rescue on the local news.
The owner had been trying to find the dog, named Chase, for nine days. Before taking Chase home, his owner immediately purchased a county dog license so he would be easier to find if he got lost again. She also took him to the Dog Shelter's microchip and vaccination clinic to be microchipped and receive a rabies vaccine. Now, she knows that if Chase ever decides to go wandering again, someone will be able to easily help him find his way home!
Doing right for a grieving mother
When an adult foster home resident in Clackamas passed away in July, his 92-year-old mother had no means to pay for his cremation. Typically when this happens, the hospital takes responsibility for the remains.
Knowing the loss would be too great for the grieving woman, Clackamas County staff stepped in. Our Behavioral Health Department was contacted, which in turn reached out to the county's Medical Examiner crew. Those officers – Medical Examiner Cathy Phelps, and Chris Wright from her team – quickly decided to make an exception to their normal procedure, and pledged part of their limited funds to pay for the cremation, eventually passing the remains on to the mother.
"I can't tell you how much it meant to the foster home that Clackamas County stepped up to help out in a situation where they really felt lost," said Elise Thompson from the county's Behavioral Health Department. "I was so grateful for Cathy and Chris' support, responsiveness, compassion, and willingness to jump in and take care of this situation. They profoundly impacted the experience of this gentleman's grieving extended family."
"Ask the Question" makes an impact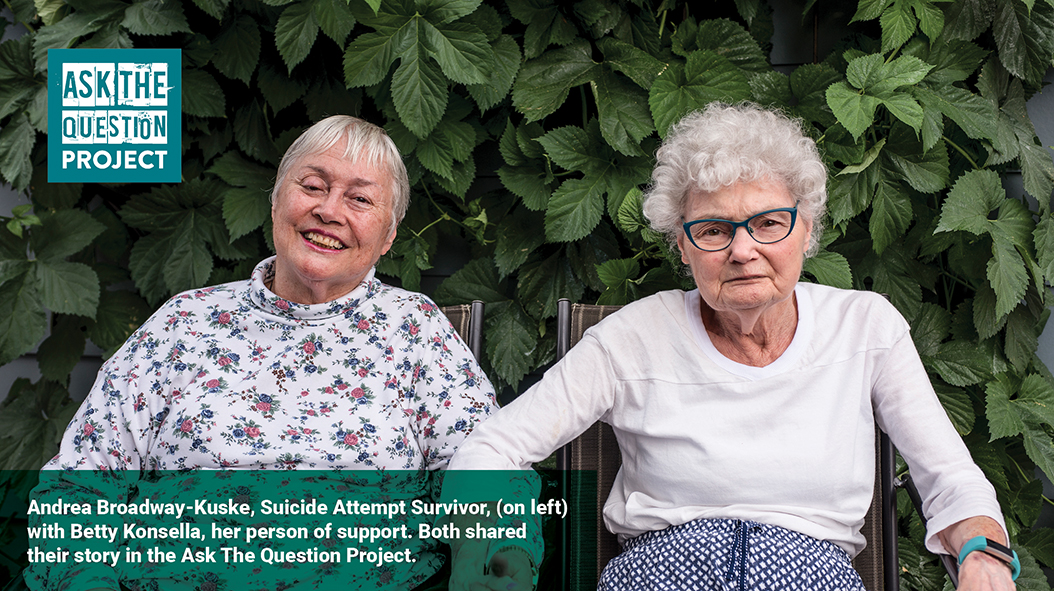 It is an act of bravery to share your most vulnerable moments with strangers so that they can feel less alone.
Fourteen brave suicide attempt survivors shared their stories as part of the "Ask the Question" project. The project is a photo exhibition. Each portraits has an accompanying testimonials telling the story of one person who thought about suicide. The goal of the project is to encourage people to reach out to others if they know someone may be struggling with their own mental health. The project teaches us that asking the question – are you ok? – may be all it takes for someone to feel seen during dark times.
The innovative photo exhibit toured the county in various locations showing hundreds of people that genuine, human connection is one clear step anyone can take to help others who are struggling with overwhelming feelings of grief and sadness.
The portraits and accompanying stories were so compelling, they ended up getting attention local media, and also led to the creation of Oregon's first Suicide Attempt Survivor support group led by peers.
Team approach reduces veteran homelessness
People who are homeless can become invisible if someone doesn't take the time to get to know them. That's why the Homeless Veteran Coordination Team compiles a "By-Name-List" of known homeless veterans in the county. Taking time to get to know each homeless person in our area, means the group learns more about each of their unique situations and challenges.
More than 15 organizations and agencies working together to coordinate services and expedite housing made a huge difference – there were 136 known veterans experiencing homelessness in November 2018, and by November 2019 the efforts of the Homeless veteran Coordination Team reduced that the number to 87, a decrease of 36%.
Reducing barriers to basic needs
The Free Food Market housed at Clackamas County takes away a lot of the barriers that can prevent people from getting food. You don't need to bring ID or prove that you meet income standards. Known as a "low-barrier" resource for the community, the free food market celebrated its one-year anniversary in October.
On average, the food market provided fresh produce and pantry staples to 120-150 households in the area each month. For several months, the food market partnered with local agencies to provide information and resources to people visiting the pantry. The Early Learning Hub of Clackamas County even gave away free rain boot program for kids to keep their feet warm and dry this winter.
It's heart-warming to be the best around
Did you know you're safer here in Clackamas County if you were to have a heart attack? This year we learned that the cardiac arrest survival rate in Clackamas County was 50%, compared to 33% nationally and 39% in the rest of Oregon. When a bystander provided CPR or used a defibrillator, that rate increased to nearly 57%. Our Public Health Division attributes these impressive figures to the collaboration that occurs between our ambulance provider, American Medical Response, and 10 local fire agencies.
Libraries share their shelves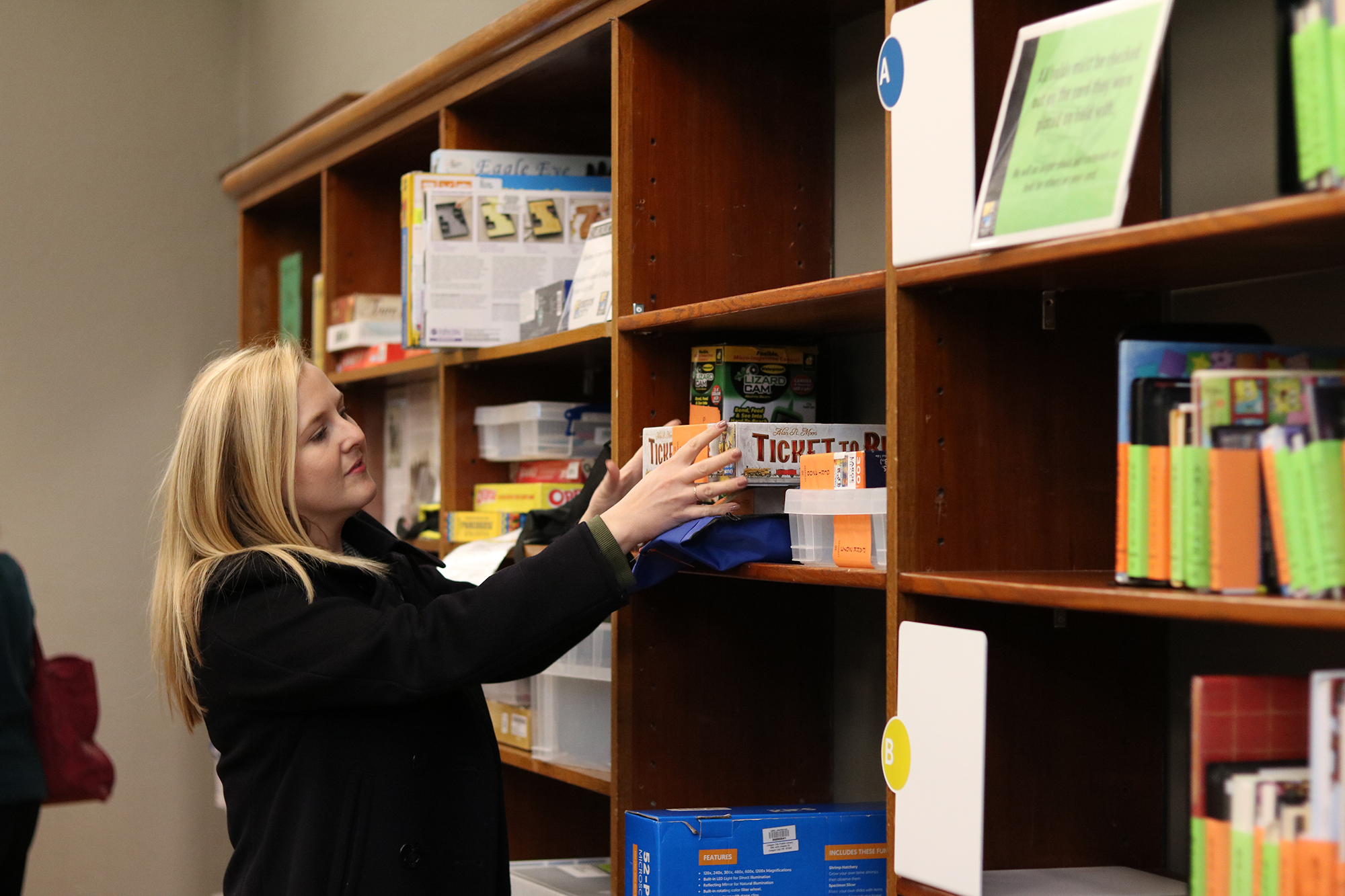 Why not borrow instead of buy?
Inspired by an innovative idea at Hillsboro Public Library, nine Clackamas County public libraries reserved space on their shelves to launch an inventory of non-reading materials.
Several of the Libraries in Clackamas County (LINCC) launched a "Library of Things" program in September. Now all it takes is a library card and you can check out things like novelty cake pans, small electronics, ukuleles, board games and garden tools.
"Our libraries are always looking for new and innovative opportunities to stimulate the imagination and promote lifelong learning, particularly where money, space or other issues may hinder a person's ability to do so otherwise," said Sarah McIntyre, director of the Sandy and Hoodland Public Libraries. "We're excited to join this growing movement among libraries."
The Library of Things was made possible in partnership with the county's Sustainability and Solid Waste Program. People in Clackamas County can stop by their local, participating library, or check out the LINCC catalog, to see if they can check out something before buying it.
"These collections support a growing trend of people downsizing and decluttering their lives from the stuff we tend to accumulate," said Stacy Ludington with the Sustainability and Solid Waste program. "It takes natural resources such as land, water, fossil fuels and metals to grow and manufacture the items people buy. However, if 10 people share one item, the energy and resource consumption needed for everyone to enjoy it decreases significantly."
The libraries involved are Canby, Estacada, Lake Oswego, Milwaukie, Oregon City, Sandy and Hoodland, West Linn and Wilsonville.
Watch us grow
Here are some quick hits of the growth that happened in Clackamas this year.
New parks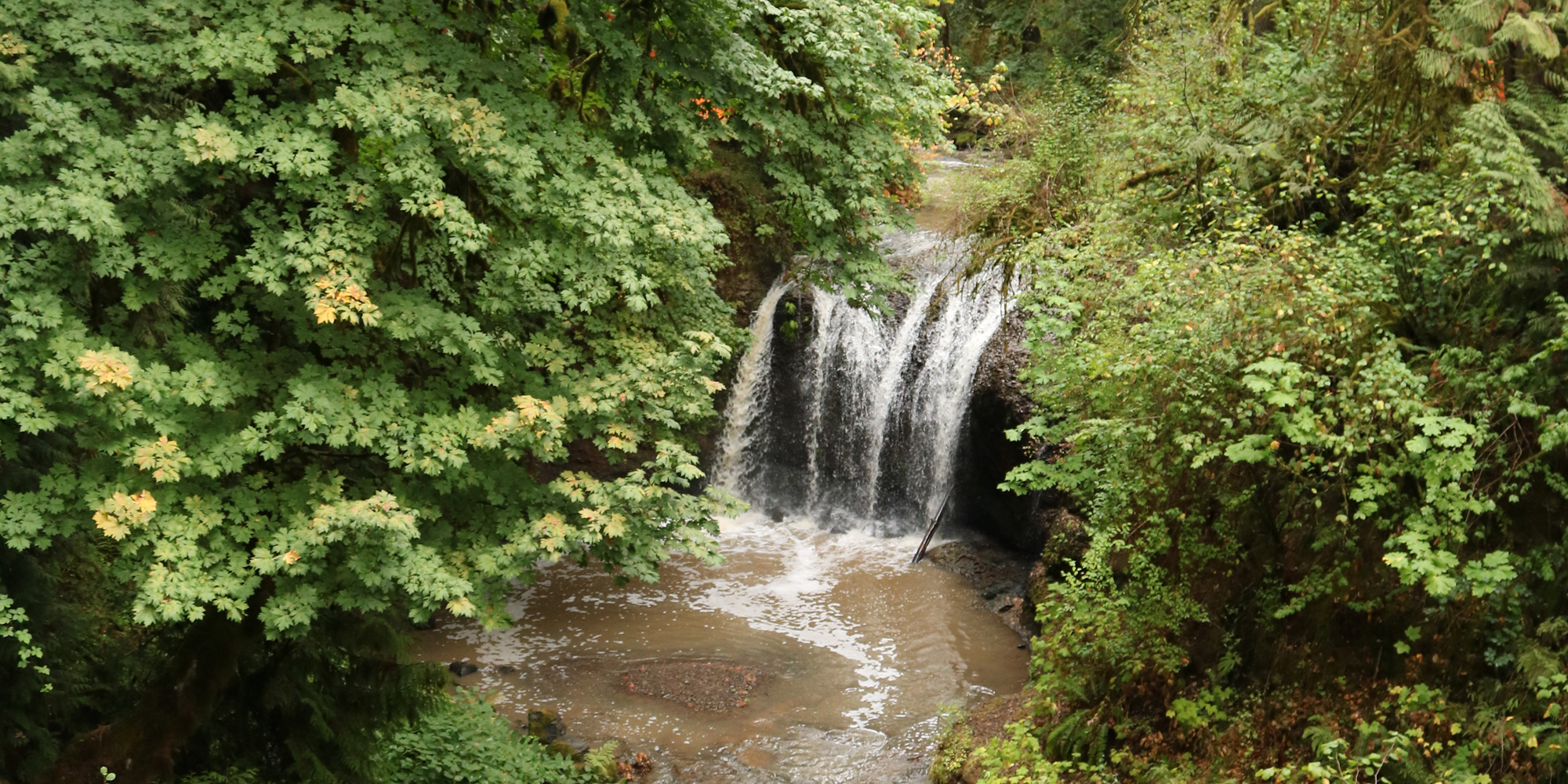 Happy Valley and Milwaukie area residents celebrated the opening of two new parks. North Clackamas Parks and Recreation District cut ribbons on two new outdoor recreation areas — Hidden Falls Nature Park and Wichita Park in Milwaukie.
New libraries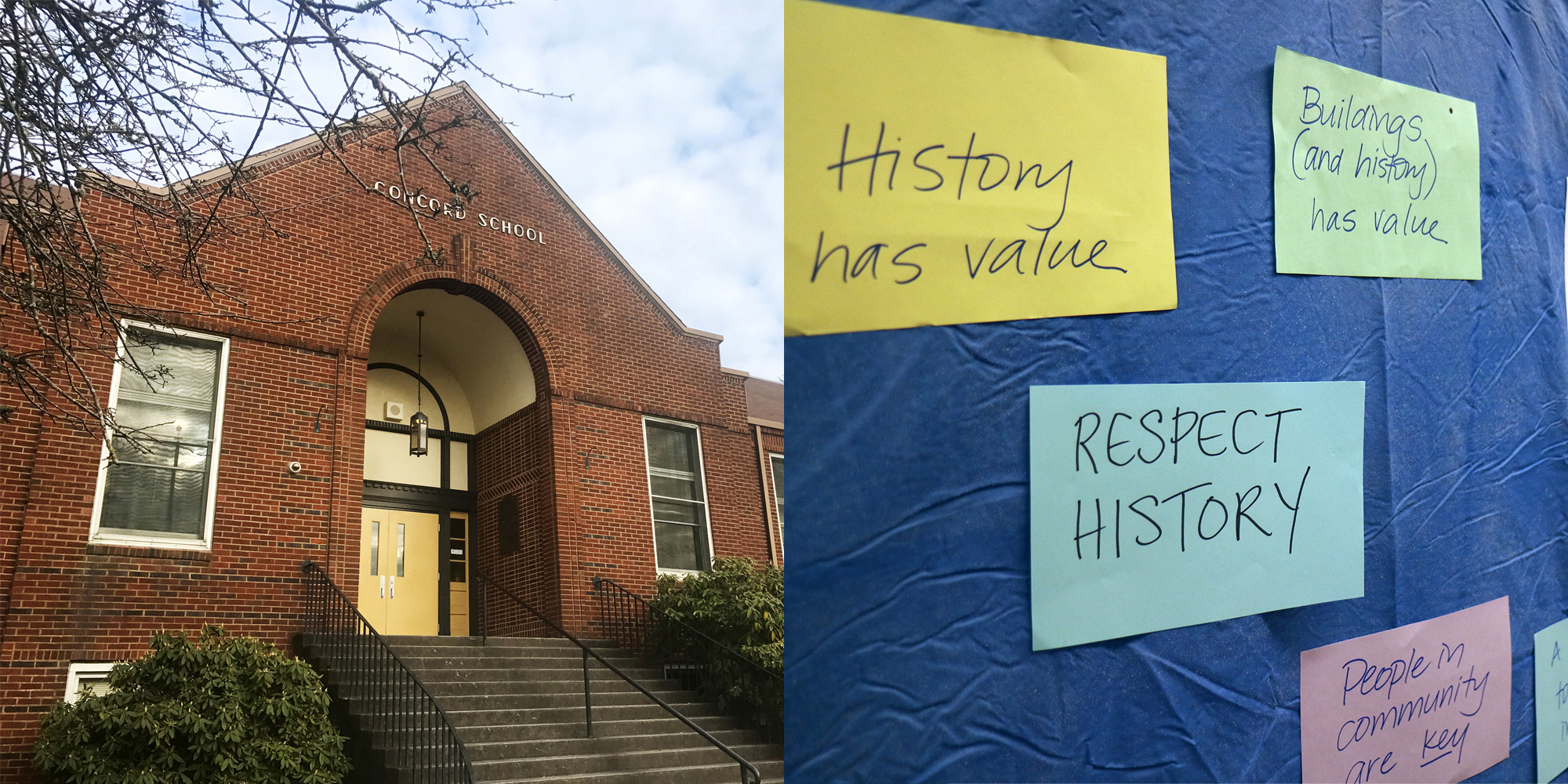 Clackamas County is moving forward with plans to build and operate two new libraries for the 53,290 patrons residing in the Oak Lodge and Gladstone Library service areas. But wait, there's more! North Clackamas Parks and Recreation District has taken ownership of the former Concord Elementary School and will be exploring potential uses of the property, including a park, community center, and its potential as the site of the new Oak Lodge Library. Opsis Architecture has been hired to create a master plan for the Concord Property, as well as the new library at the current Gladstone City Hall. Both concepts will be designed using community input.
New facility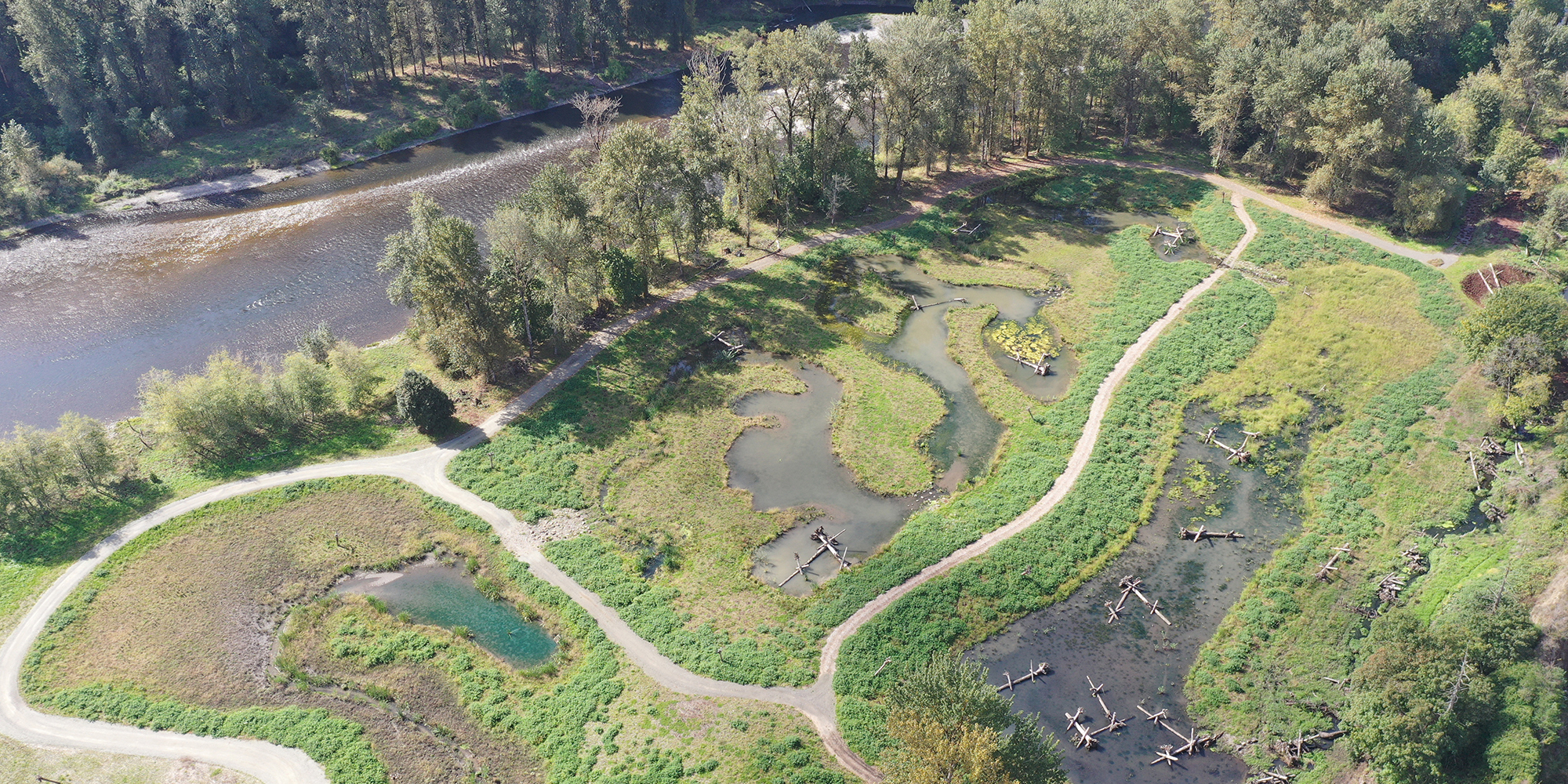 Officially opened in March 2019, The Carli Creek Water Quality Facility removes harmful pollutants such as copper, lead and zinc from stormwater runoff that come from 400 acres of surrounding industrial properties before it reaches the Clackamas River. Water Environment Services restored 1,700 feet of Carli Creek, reshaped soil to form wetland basins, installed pipe systems to funnel runoff, planted 70,000 native plants to capture harmful pollutants and installed 83 wood structures to improve habitat for wildlife.
By the numbers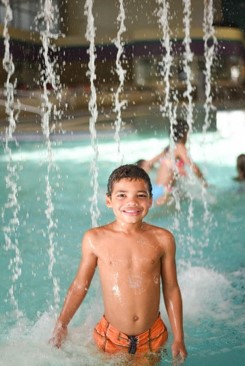 Sometimes it's encouraging to view the stats behind some of our accomplishments, so let's get listing.
18 – Eighteen homeless veterans were able to transition from the Clackamas County's Veterans Village, a community of temporary housing pods, into stable housing.
$31.5 million – The state authorized $31.5 million dollars in matching funds to build a new, safe and modern county courthouse in Oregon City.
$1.77 million -- The federal Department of Housing and Urban Development, or HUD, granted Clackamas County more than $1.77 million to help end youth homelessness. The county will use this money to support a wide range of housing programs aimed at youth, including rapid rehousing, permanent supportive housing and transitional housing.
35 – That's how many dogs Clackamas County Dog Services was able to reunite with worried owners each month on average this year.
$380 – Clackamas County resident Lee asked for donations for the Veterans Village in lieu of birthday presents for his 95th birthday, and as a result of his kindness, he presented the county with a check for $380 to help homeless vets get back on their feet.
55,000 – The Milwaukie Center's Meals on Wheels program provided more than 55,000 meals to the area's vulnerable homebound seniors this year. Meals on Wheels volunteers are out every weekday regardless of the weather making sure our seniors don't go hungry.
228,300 — More than 228,300 people visited the North Clackamas Aquatic Park from all over the state to do laps, ride the waves, or brave the slides!
138 – One hundred and thirty eight people got free vaccines in a three-hour event at Clackamas Town Center in November. The Public Health department was joined by many local partner agencies, including the Rotary, Clackamas Fire District 1, Clackamas Community College, Providence and others to provide vaccines against measles, mumps, rubella, the flu and hepatitis A.
658 -- Oak Lodge Library's annual Summer Reading Program had a huge impact this year, with 658 children and 260 adults enrolling in 2019. The program, designed to combat the learning loss kids experience over the summer is intended to improve literacy and a love of learning for families and individuals of all ages. The library provides access to books, fun coupons and incentives, as well as a variety of learning opportunities. During this three-month period, 1,403 patrons enjoyed 50 family-friendly events and multi-cultural presentations. During the summer, 318 free lunches were provided for children up to age 18.
19,679 – This summer more than 1,700 volunteers removed 19,679 pounds of trash from local waterways and natural areas as part of the Summer Waterways Cleanup Series, a partnership between Water Environment Services and SOLVE. This year's total represents a nearly 30-percent increase from 2018. Also, during this year's 58 cleanup events, more than 6,000 cigarette butts were collected for recycling.