Main Content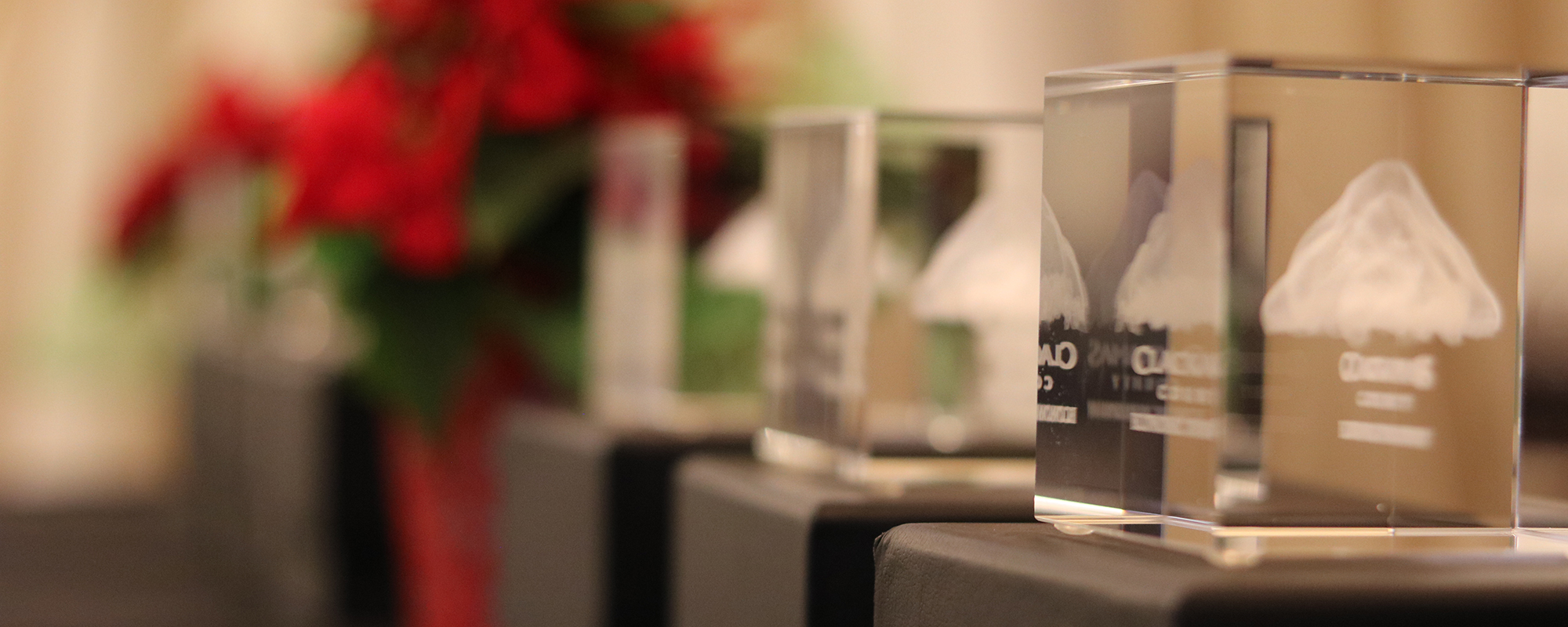 Honoring the businesses of today, paving the way for the businesses of tomorrow
It's no secret that the wonderful place we live is growing rapidly. Clackamas County's diverse landscape has something for everyone, including a competitive business environment.
Our county has remained vital as it continues to grow. Businesses come here to flourish. Industry leaders can be found in Metals and Machinery, Healthcare, High-tech, Forestry, Food and Beverage Processing, and Software Development. Clackamas County's key industry clusters create $11.1 billion in direct annual gross domestic product (GDP), generate 55% of the total direct GDP in the county and employ 43% of the job base.
When you bring local entrepreneurs and city and county leaders into one room to celebrate our business community, the excitement is palpable — and the message clear: The business future of Clackamas County is a bright one.
On Dec. 18, 2019, our Grow Clackamas event provided a space for business owners to mix and mingle, grow their professional networks and connect with economic development sectors of government. The goal? To strengthen a collective Clackamas business voice.
"You are part of an unfolding future that you can help create," Charles Gallia, chair of the Clackamas County Economic Development Commission, told members of the audience at the event. "It's an exciting time to be in Clackamas County."
Grow Clackamas was made possible thanks to the Clackamas County Economic Development Commission, Clackamas Workforce Partnership, Clackamas County Business Alliance and Portland General Electric.
Featured guests and speakers included Clackamas County Commissioner Martha Schrader, Clackamas County Commissioner Ken Humberston, Clackamas County Commissioner Paul Savas, City of Estacada Mayor Sean Drinkwine and City of Molalla Keith Swigart.
"Clackamas County has a robust and thriving business community," said Sam Dicke, the county's Economic Development coordinator. "The purpose of the event was to highlight that success and bring together these vital members of our community."
Spotlighting several local businesses for the positive impacts they've had in their communities was another key part of the Grow Clackamas agenda. Each business was introduced by an official representative of its home city and given an award. The businesses recognized included:
Northwest Technologies, which operates out of Estacada and provides services such as laser cutting, fabrication welding and more
ICC Northwest, a Canby manufacturer of stainless steel tanks for food, beverages and pharmaceutical industries
AEC, a technical documentation and information services business in Sandy
The Oregon City Farmers Market in Oregon City, which draws around 65,000 customers annually
Swire Coca Cola, a beverage distributor in Wilsonville
Honoring local businesses wasn't the only highlight of the evening.
A special announcement was also made about plans to bring a new, innovative industry to Clackamas County. Commissioner Humberston shared that Sauter Timber will be opening a cross-laminated timber (CLT) facility in Estacada in 2020. This marks a milestone in the county's efforts to establish mass timber as a cluster industry, and symbolizes an important partnership between the city and county.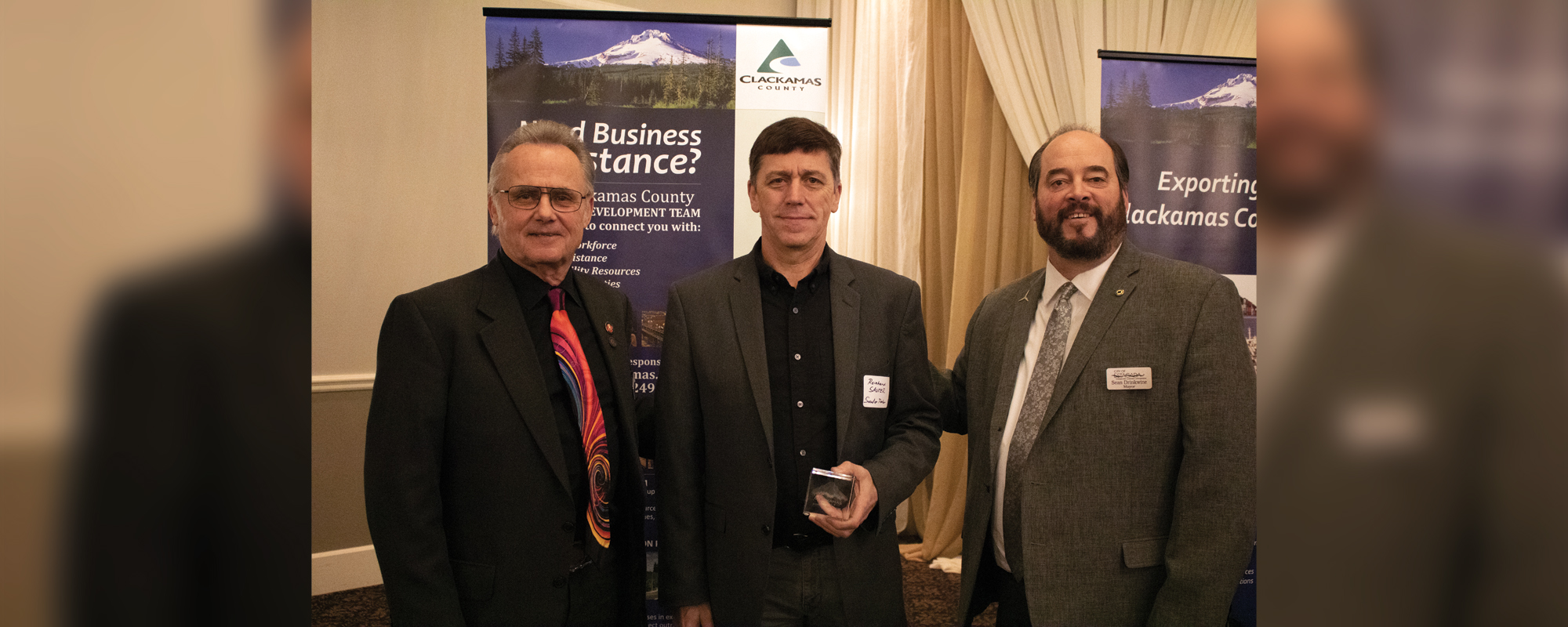 CLT is notable for its ability to spur economic development in an environmentally friendly manner. This cutting-edge technology creates opportunities for Oregon's rural, small and urban communities. With nearly 75% of our land being forestland, Clackamas County is well positioned to lead the CLT industry in the state. CLT expansion will help countless industries and jobs.
Sauter Timber, a Tennessee-based manufacturer, has purchased five acres of land in the Estacada Industrial Park located off State Highway 211 and plans to build a manufacturing facility expected to bring at least 25 new jobs to Clackamas County.
This brings us another step forward in growing Clackamas County business and opening more opportunities for our community.