Main Content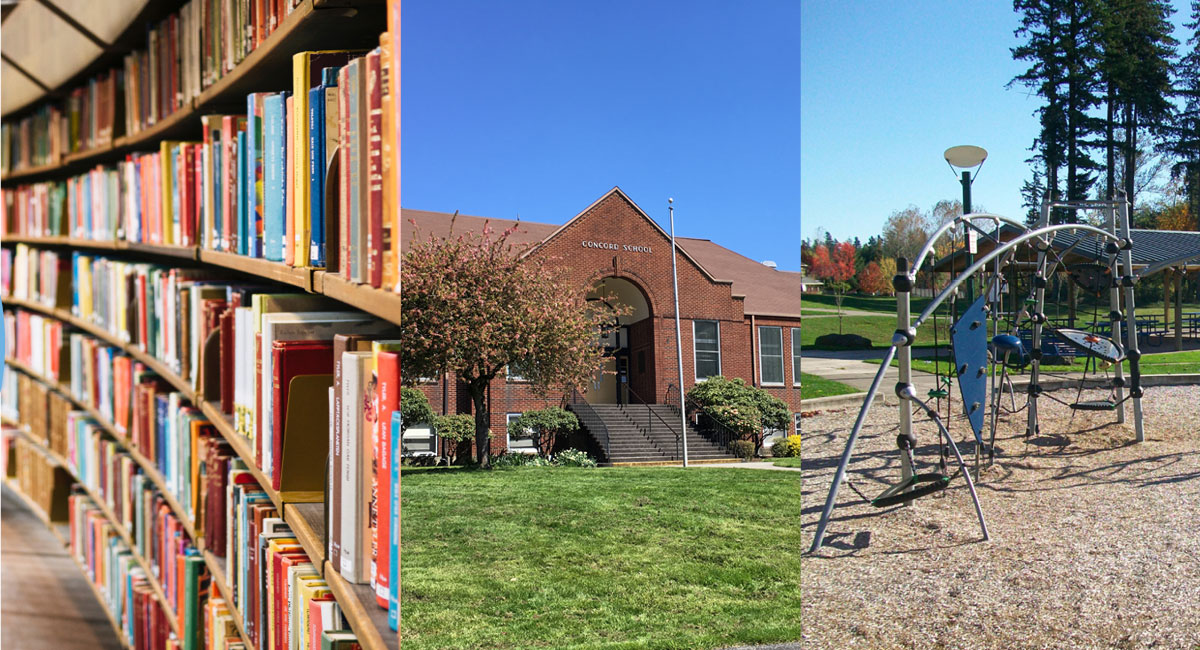 It isn't every day that a community gets the chance to build brand new facilities, programs and services from the ground up — and the residents of Oak Lodge and Gladstone are eager to get to work. New hubs of resources and recreation are coming to the area in the form of a park, community center and two new libraries, thanks to a county master planning project tentatively scheduled to break ground in 2022.
"I'm hoping to see a lot more interactive space for kids," one woman told county officials at a recent event where community members were asked about their dreams for the new spaces. "Lots of story time and interactive things where the kids can come and participate and not just look. And things that are available for them to do outdoors as well as indoors."
Adults aren't the only ones excited for the new community assets.
"What I like about libraries is that they're really quiet and it really gets me calm," a young girl said. "And what I like about parks is that I get to spend time with friends and family."
When asked what he was looking forward to seeing at the new libraries, a little boy couldn't contain his excitement for books, saying, "I would like to see a thousand books to read. That would be pretty cool."
Did you know?
Oak Lodge is the combined area of Jennings Lodge and Oak Grove.
Parks, libraries and community centers are cornerstones of a healthy, connected community. They offer residents essential access to spaces where they can gather, move around and enrich their minds. In Gladstone and Oak Lodge, the need for these spaces is clear. For years, the areas have been lacking such programs and services that adequately meet the needs of residents.
Both areas lack a core neighborhood gathering place, while their current library facilities are in poor condition and don't meet the diverse needs of residents. New facilities and enhanced services will breathe new life into these neighborhoods and improve the quality of life for current and future generations.
How it all began: A need for library services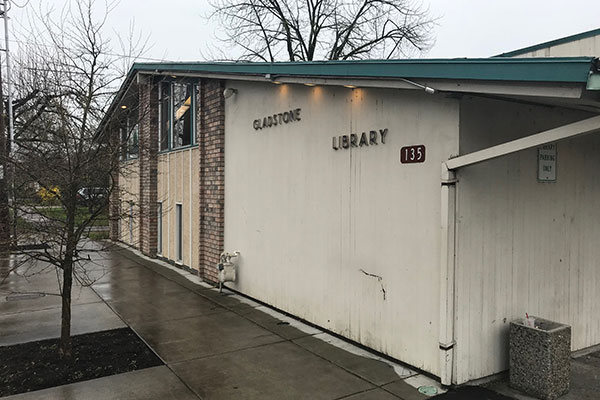 The project ramps up following years of community discussion — and even litigation between the county and the City of Gladstone — about the need for new library facilities and services in the area.
This past November, Clackamas County and the City of Gladstone reached a milestone when they formalized the details of an intergovernmental agreement from 2017. As part of the ongoing partnership between the two entities, Clackamas County will build and operate two new library facilities: one located within Gladstone at the current City Hall site, and the other within the Oak Lodge library service area.
While Clackamas County has provided temporary library management services to Gladstone since July 2018, the agreement provided for the full transfer of Gladstone Public Library employees and operations to the County as of Dec. 1, 2019.
"We've been hard at work preparing for this transition," said Laura Zentner, director of Clackamas County Business and Community Services. "We're delighted to welcome Gladstone Library staff to the Clackamas County family, and are looking forward to working closely with both communities to plan and build new, modern libraries."
More than libraries — the Oak Lodge and Concord Property connection
You may be wondering where the park and community center fit in. Cue North Clackamas Parks and Recreation District (NCPRD), a service district that operates parks and other recreation facilities in the northwest portion of the county.
The project presents a unique opportunity for County Libraries and NCPRD to join forces, thanks to NCPRD's purchase of the Concord Elementary School site in Oak Grove in 2018. As the new owner of the Concord Property, NCPRD is dedicated to seeing the former school used to create new community spaces, amenities and recreational opportunities for its residents.
The purchase of Concord opens a world of possibilities for the project, from exploring potential uses of the property as a park and community center to determining its feasibility as a site for the new Oak Lodge Library.
The start of a joint process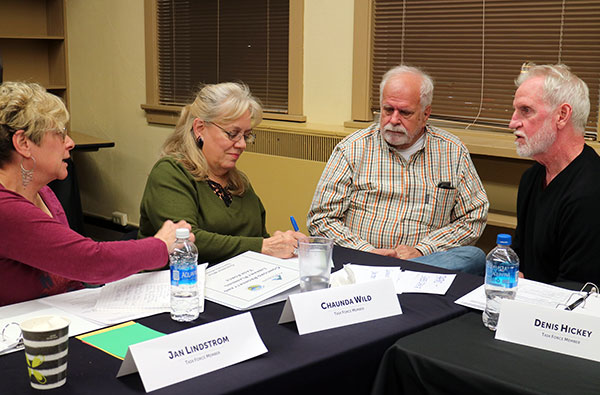 County Libraries and NCPRD are helping to guide the joint process with two planning task forces: the Concord Property and Library Planning Task Force and the Gladstone Community Library Planning Task Force. These groups are made up of local residents with interest or expertise in historic preservation, parks, sports, libraries or other relevant topics who will advise the Board of County Commissioners on the creation of a master plans for the project.
"I'm very excited about the work the Library Task force is doing," said Lisa O'Brien, chair of the Gladstone Task force. "We are still in the preliminary stages, but we have seen the results from the first public survey to help guide the library vision, and we are very excited to begin working with the design team to create the vision for our Gladstone Library. We look forward to more public involvement as the project develops."
The county will operate both libraries using a "one library, two building" model to maximize efficiency, achieve economies of scale, and provide high-quality, consistent library services to Gladstone and Oak Lodge residents. Also, NCPRD will build, operate and maintain the park and community center on the Concord Property to serve district residents.
"It is exciting to see the work we have been doing up to now really begin to come together," said Doug Jones, chair of the Concord Property and Library Planning Task Force. "[…] This project and this property have terrific potential to become a vibrant and valued resource for residents of the Oak Grove and Jennings Lodge and the surrounding area."
In the case of Oak Lodge, if the Concord Task Force recommends having the library in the Concord building or on the Concord property, then a joint master plan will be developed for the site and library. If not, then an alternate location will be identified for the library.
What's next?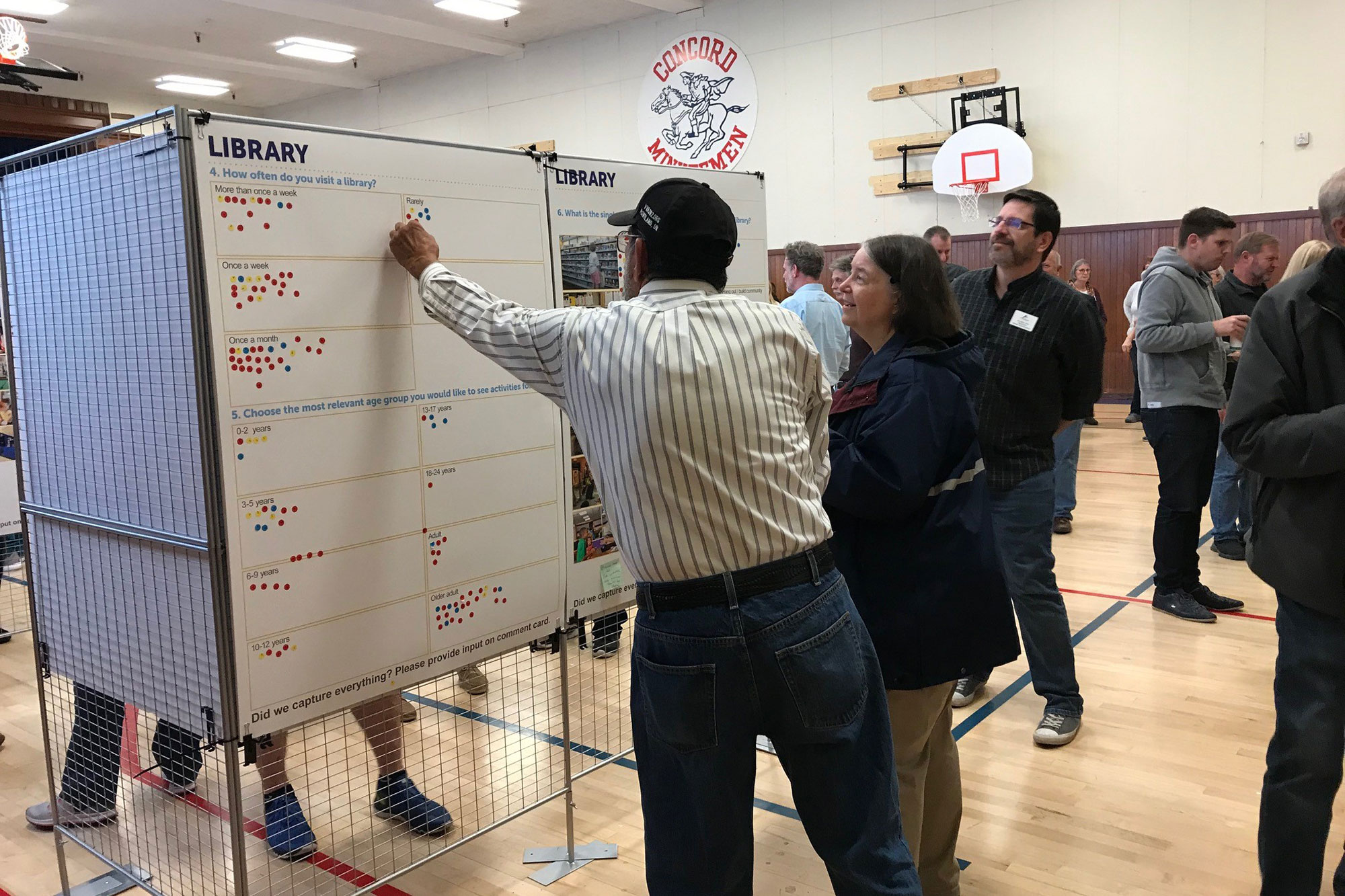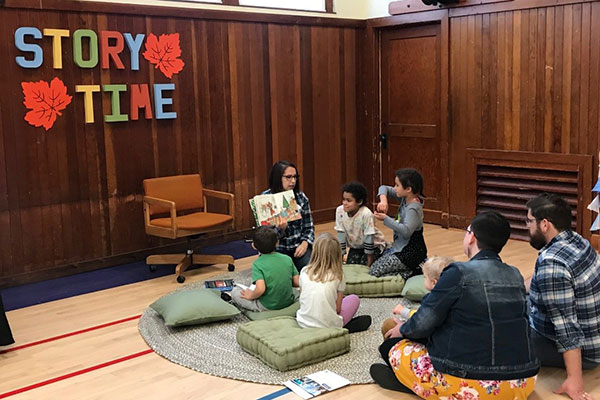 Progress is being made as the task forces work with a team of consultants led by Opsis Architecture to define community values, evaluate resident needs, and create designs for modern facilities, programs and services for both Oak Lodge and Gladstone. They'll determine the scope of what can be done and make recommendations on everything from how the facilities should look and feel to what specific programs will be provided.
Clackamas County is dedicated to a thorough, inclusive and transparent public engagement process. Extensive public outreach will continue to take place to allow all residents of NCPRD and the Oak Lodge and Gladstone library service areas to take part in shaping the future of these community assets.
More than 350 community members and partners attended the first open house in mid-November on the Concord Property. Attendees were overwhelmingly enthusiastic about the project. "To see this type of participation at a public open house and event really inspires us to do great work and know that this project means so much to the community," commented Jim Kalvelage, a partner at Opsis Architecture.
Next on the docket? The task forces are busy harnessing the outpouring of community feedback received from the first open house and an online survey. They'll finish out this phase of the project with engaging underrepresented stakeholders and hosting public design work sessions in late February.
Looking ahead: Check out the project schedule and master plan process.