Main Content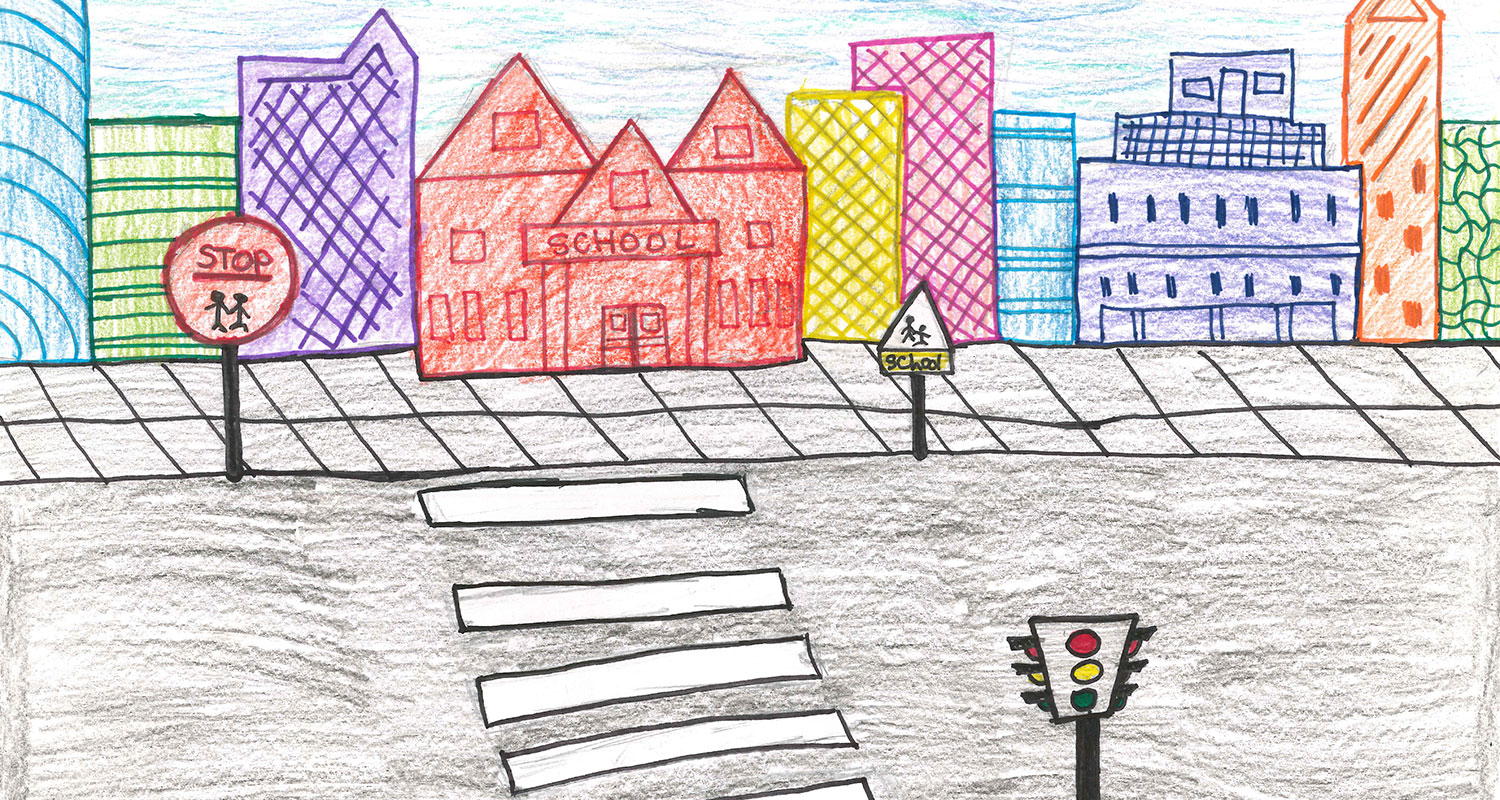 Entries for the county's Safe Routes to School Poster Art Contest are due April 30
Calling all Clackamas County students in kindergarten through the eighth grade, you're invited to submit artwork showing how fun it is to walk, bike and roll around your community. We're looking for creative, hand-drawn original art using pencils, crayons, pens or paint. We want your art to highlight the fun and healthy benefits of getting to school without taking a car or bus. Make sure your art reflects safety laws, like wearing helmets and using crosswalks. Winners will be judged on creativity and originality.
Contest Guidelines:
Who can participate: K-8 kids from Clackamas County
Types of Artwork: Hand drawn originals on 8 1/2 x 11 paper using pencils, crayons, pens, or paint
Grand Prize Awards: Gift cards and prize packs in three age groups: K-2, 3-5 and 6-8
Winners will be displayed at an exhibit in Clackamas County through the Arts Alliance Exhibit Program.
Entry Information:
Make sure your art has all the following information on the back:
Student Name:
Parent Name:
Phone Number:
Email Address:
Student Age:
Student Grade:
School Attending:
Teacher:
____ (Parent initial) I am aware that my child's artwork will become the property of the Clackamas County Safe Routes to School program and may be reproduced and used as resource materials for state and local organizations that promote Safe Routes to School programs. Please note that submitted artwork will not be returned.
Mail or drop off your art by April 30:
Please make sure your work is complete by the deadline, has all the entry information and mail or drop it off to the most convenient location below:
Clackamas County Development Services Building, third floor Engineering Division,
150 Beavercreek Rd, Oregon City, 97045
Estacada City Hall 475 SE Main St, Estacada, 97023
Molalla River Middle School 318 Leroy Ave, Molalla 97038
North Clackamas Aquatic Park 7300 SE Harmony Rd, Milwaukie, 97222
SMART Transit-Wilsonville 28879 SW Boberg Rd, Wilsonville, 97070