Main Content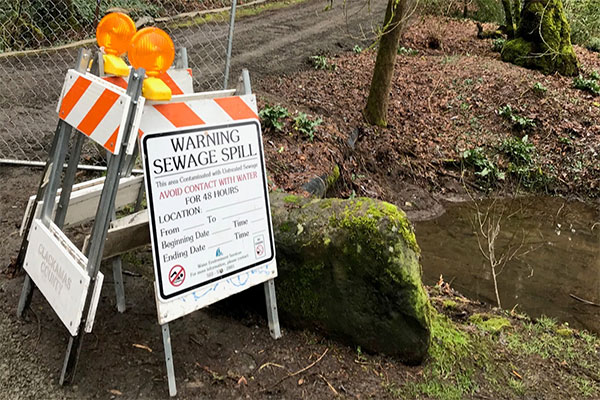 Clackamas Water Environment Services (WES) has responded to a sewer line failure in West Linn near Maddax Woods that has resulted in approximately 1000 gallons of raw sewage that discharged to the Willamette River. WES personnel have stabilized the area immediately around the sewer line failure.
WES Staff is cleaning up the area.
Repairs will require a closure of the adjacent park area around Maddax Woods for 1-2 weeks. WES is actively working with the City of West Linn Public Works Staff to determine the best route for the replacement pipe. While this repair work is being performed by the contractor, WES staff will be operating temporary by-pass pumping and will remain on location monitoring pumps 24 hours a day until repairs can be completed.