Main Content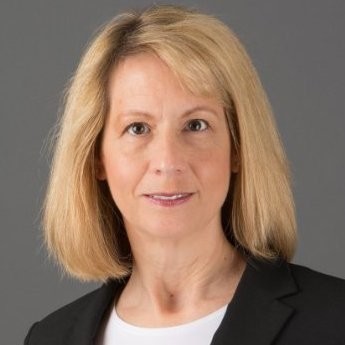 Clackamas Water Environment Services (WES) Capital Program Manager Lynne Chicoine has been named 2021 Woman of the Year by the Pacific Northwest Clean Water Association (PNCWA), which is the preeminent association of utilities dedicated to water resources in Idaho, Oregon, and Washington.
The award recognizes women who have: excelled in their career; advanced clean water issues; made significant industry contributions and achievements; served as role models and mentors for other women and girls; advocated for closing the leadership gap and creating a more equitable society; and contributed back to their communities.
Since October 2015, Chicoine has led the capital planning and implementation program for WES' wastewater infrastructure, which includes five wastewater treatment facilities, 23 pump stations and more than 360 miles of sewer pipes.
Despite the pandemic, Chicoine led her team and contractors to complete or continue progress on several major WES capital projects in 2020-21 that will ensure reliable and affordable wastewater treatment services for several decades.
In honoring Chicoine, PNCWA judges considered Chicoine's leadership in the following WES projects, among other initiatives:
"Lynne's leadership on these and other projects benefits more than 190,000 WES customers," said WES Director Greg Geist. "Lynne is dedicated to maintaining a strong and reliable infrastructure that serves our communities now and well into the future."
Chicoine is an active advocate for equity, diversity and inclusion, and has worked extensively to ensure a respectful and inclusive workplace free of sexism, racism, and discrimination.
In addition to mentoring young women, Chicoine routinely participates in programs designed to encourage minority/female participation in STEM (science, technology, engineering, and mathematics). Chicoine also developed an innovative educational program for high school students designed to inspire the next generation of engineers.
Geist said, "Lynne's passion, expertise and advocacy for women in STEM careers is truly inspiring."
"I'm honored to have been nominated by my colleagues and selected for this award," said Chicoine. "When I earned my Bachelor of Science and Master of Science degrees in Civil Engineering more than 40 years ago, I was one of only a few women in my class. Today, the percentage of women in the field has grown to just 15%. This award allows me to serve as an example for young women, whose skills in math and science are matched by their passion for the water environment. For that, I am grateful. The profession, and society broadly, would both benefit if we encouraged and welcomed talented women in technical careers like civil engineering."
For the more than 190,000 people living and working in Clackamas County, Clackamas Water Environment Services produces clean water and protects water quality. We provide innovative resource recovery services, stormwater management, and environmental education to ensure that residents and visitors enjoy the benefits of safe, healthy water for generations to come