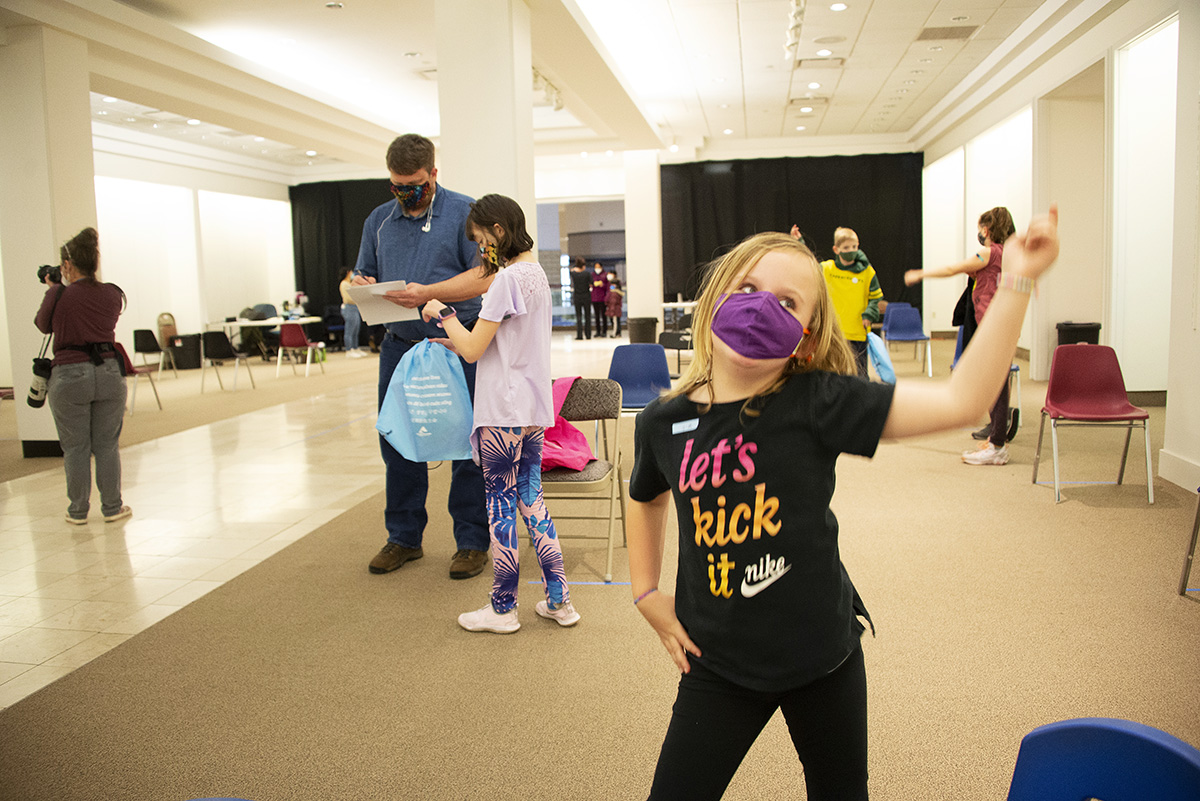 County ramps up effort to get vaccines for school-aged kids
They came for stickers. They came for peace of mind. They came for vaccines.
Wednesday, Nov. 10, 2021 marked the first of the county's vaccine clinics for children ages 5 to 11 since the vaccines became available to the younger age set.
All 100 vaccine appointments filled fast with eager parents ready to get their kids back to group sports, riding the bus and other activities they've worried about since the COVID-19 pandemic hit in March 2020. Public Health Director Philip Mason-Joyner said the benefit of vaccinating young children not only "protects kids from COVID, it also reduces the spread to more vulnerable household members." One of the other major benefits is that kids who have been vaccinated don't need to quarantine. "This is a great step because it keeps kids in school," he said.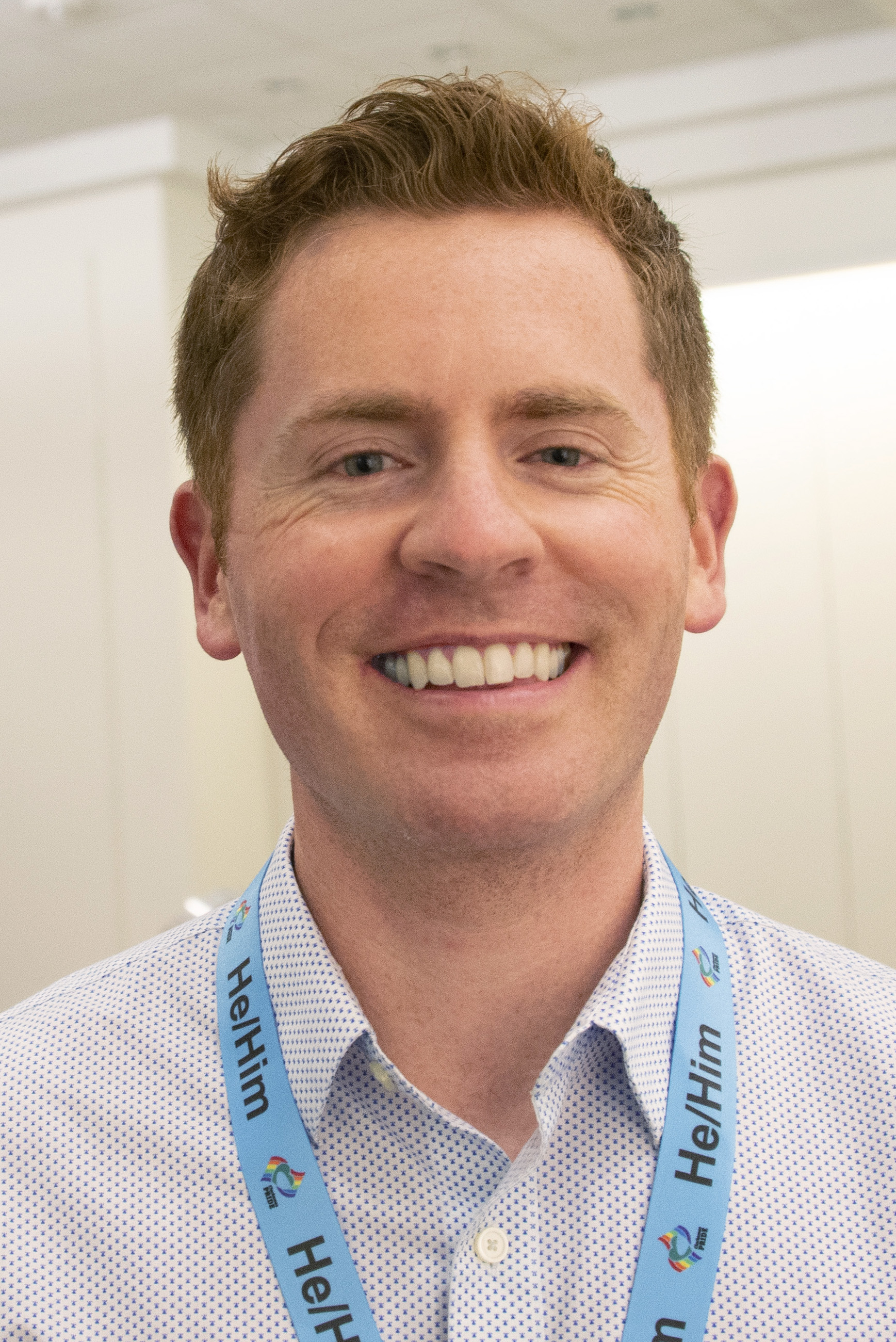 County staff spent hours dusting, mopping and steam-cleaning the carpet to make the location, a former clothing store inside Clackamas Town Center, ready for the youngest vaccine recipients. A bank of fitting rooms not only made getting the shot private and socially distant, it also meant kids didn't have to witness other kids get their vaccines. When it came to keeping the potentially nervous young people occupied, they provided a waiting area with crayons and color books in English and Spanish, Star Wars stickers, backpacks and lots of encouragement.
Demand for the vaccine is high, and county staff encourage parents and guardians to be patient as they work to bring vaccine clinics to all school districts in the county. While there will be many more opportunities as vaccine supply and staffing allow, parents and guardians are encouraged to seek out appointments at their health clinics and pharmacies first.
Getting an appointment
Pfizer Pediatric Vaccine appointments are available at all regular clinics across the county for children ages 5 to 11. It may take a few weeks to get one. Appointments are required.
If you don't see "Pfizer Pediatric Vaccine" as an option on the scheduler, then the appointments are all full.  We will update the scheduler when appointments become available.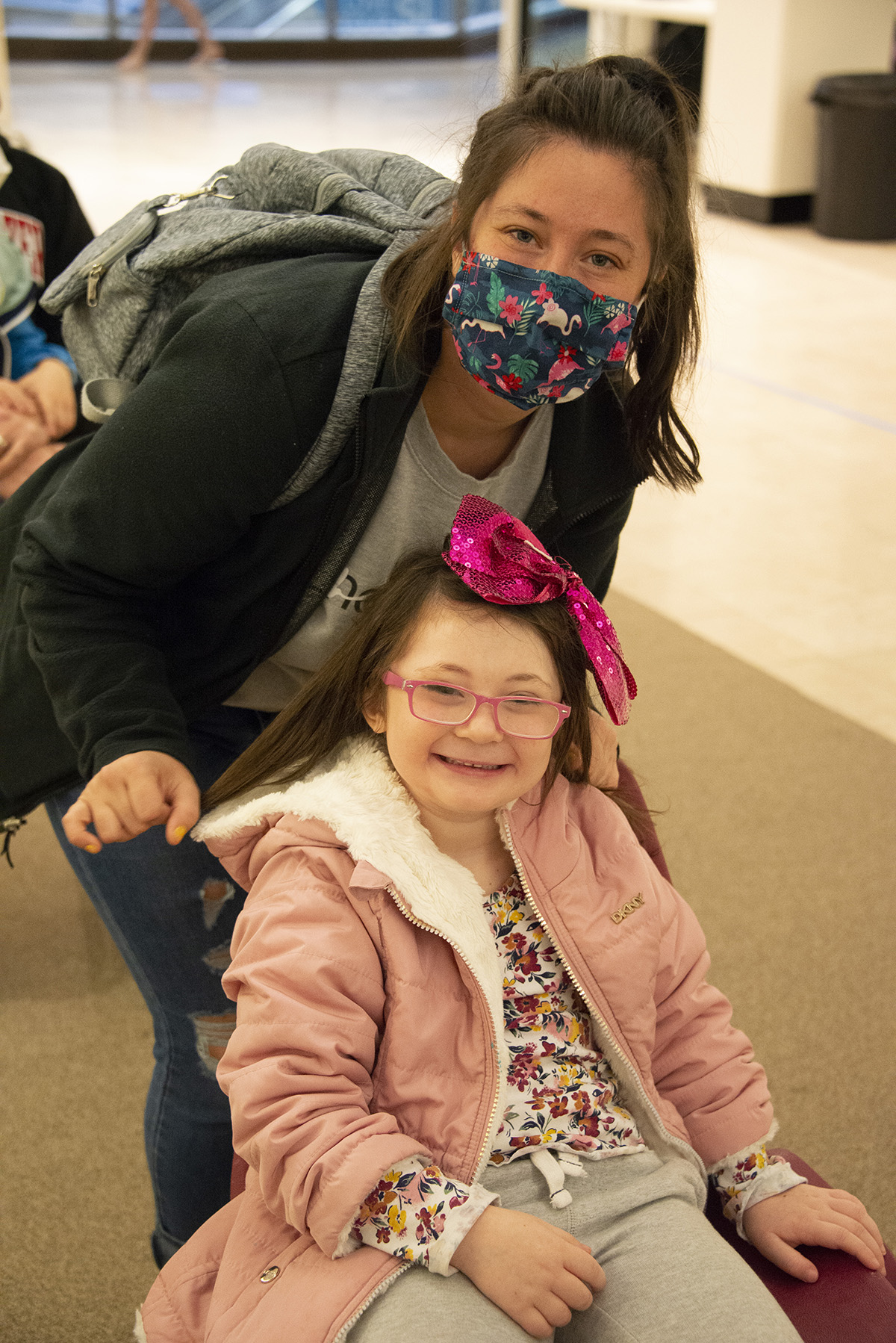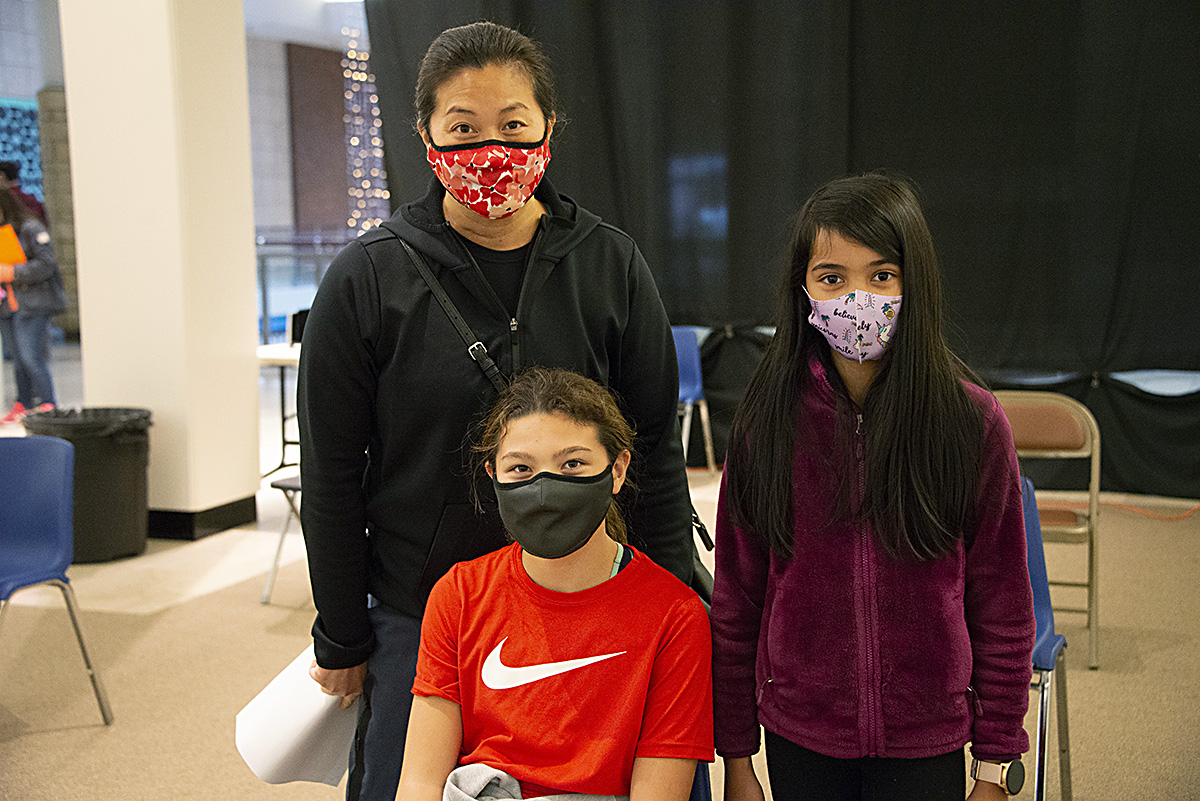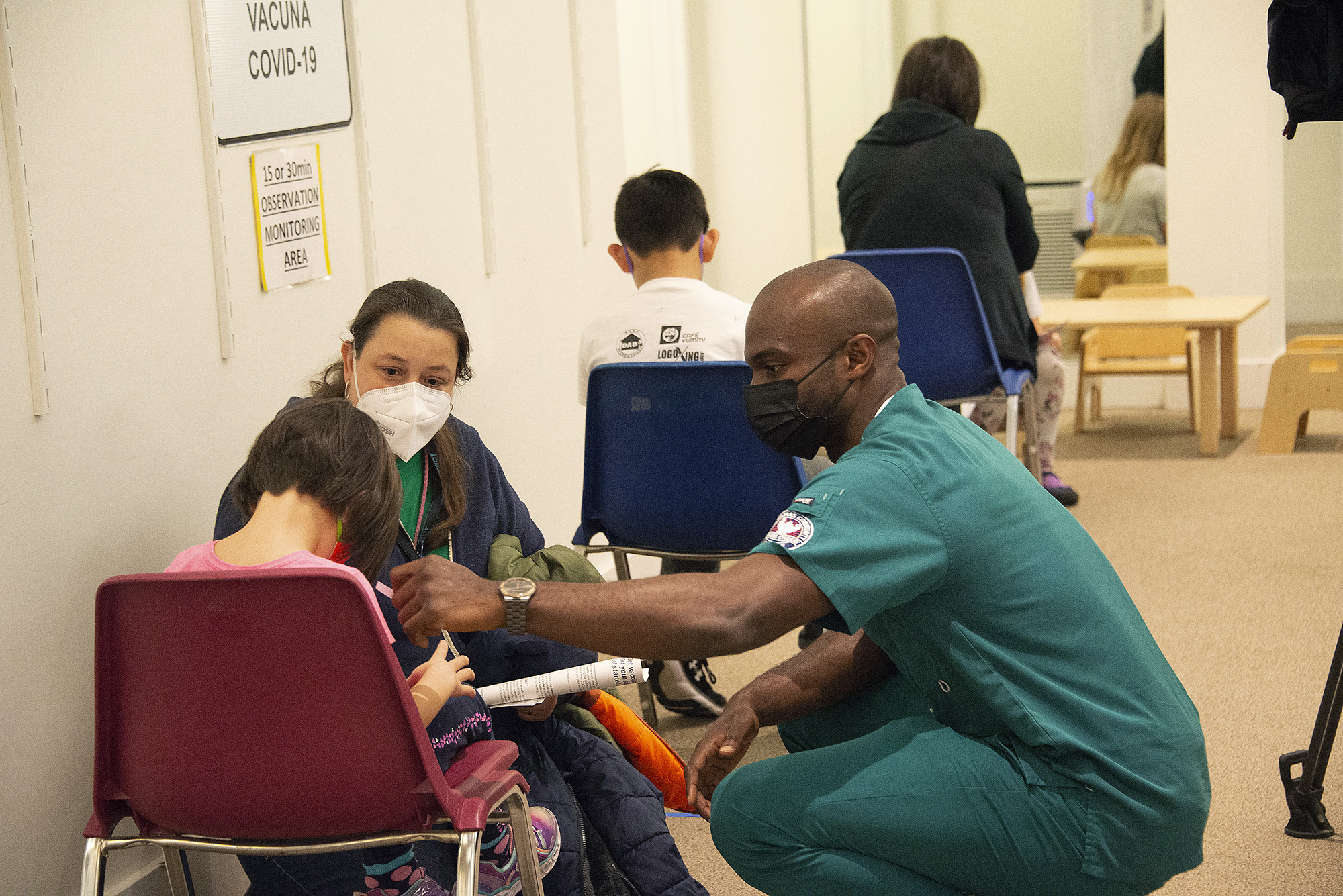 Clackamas Community College nursing student Collins gives a sticker to a Cora, 5.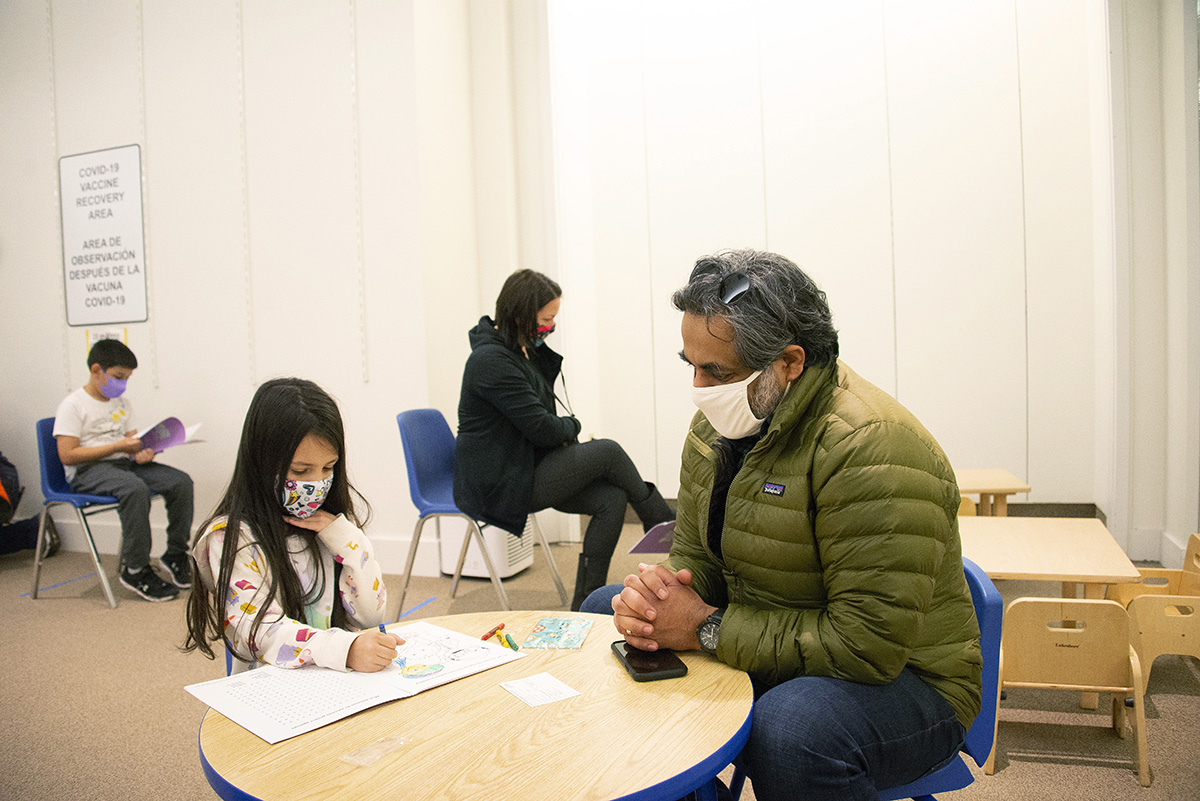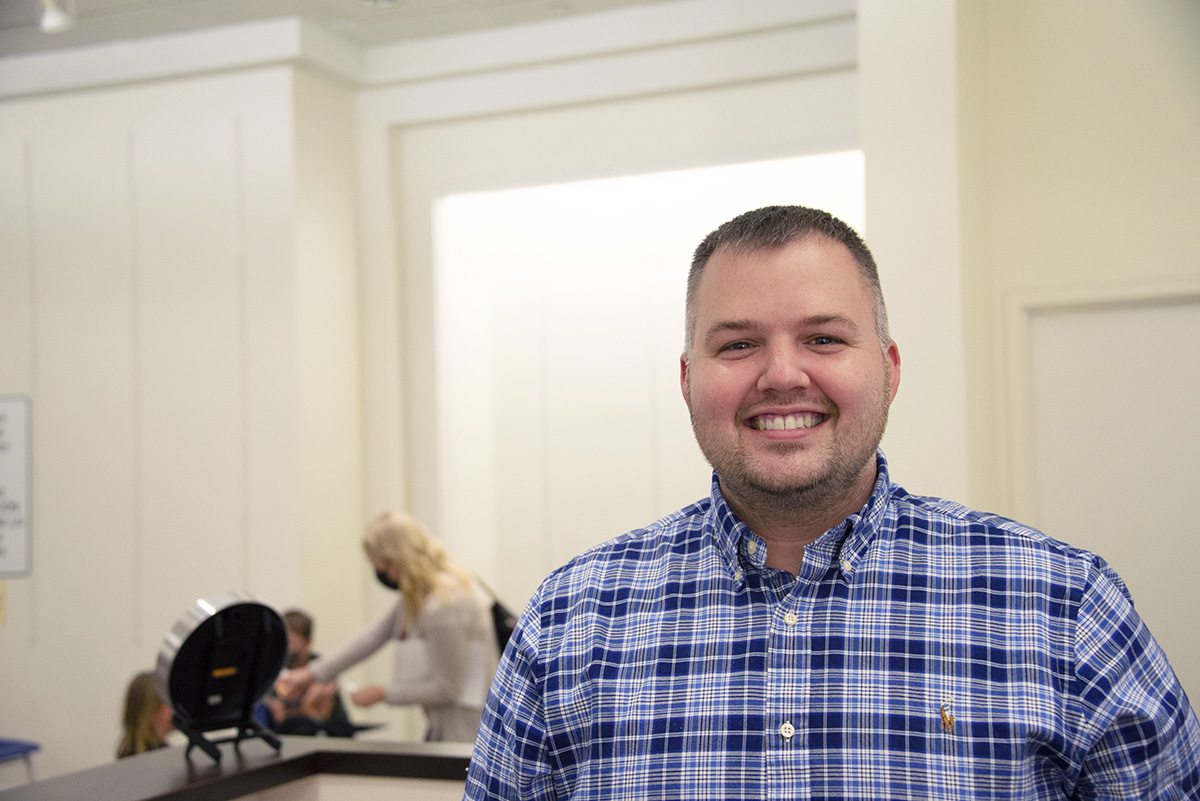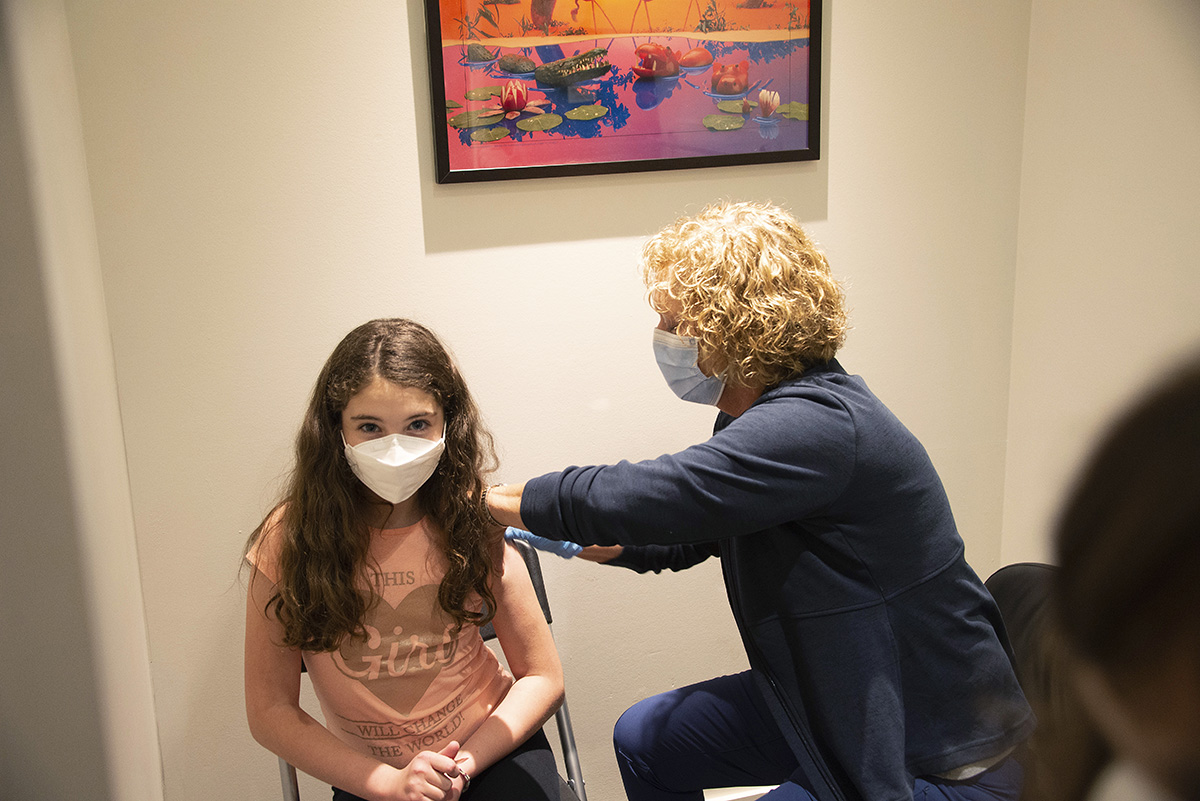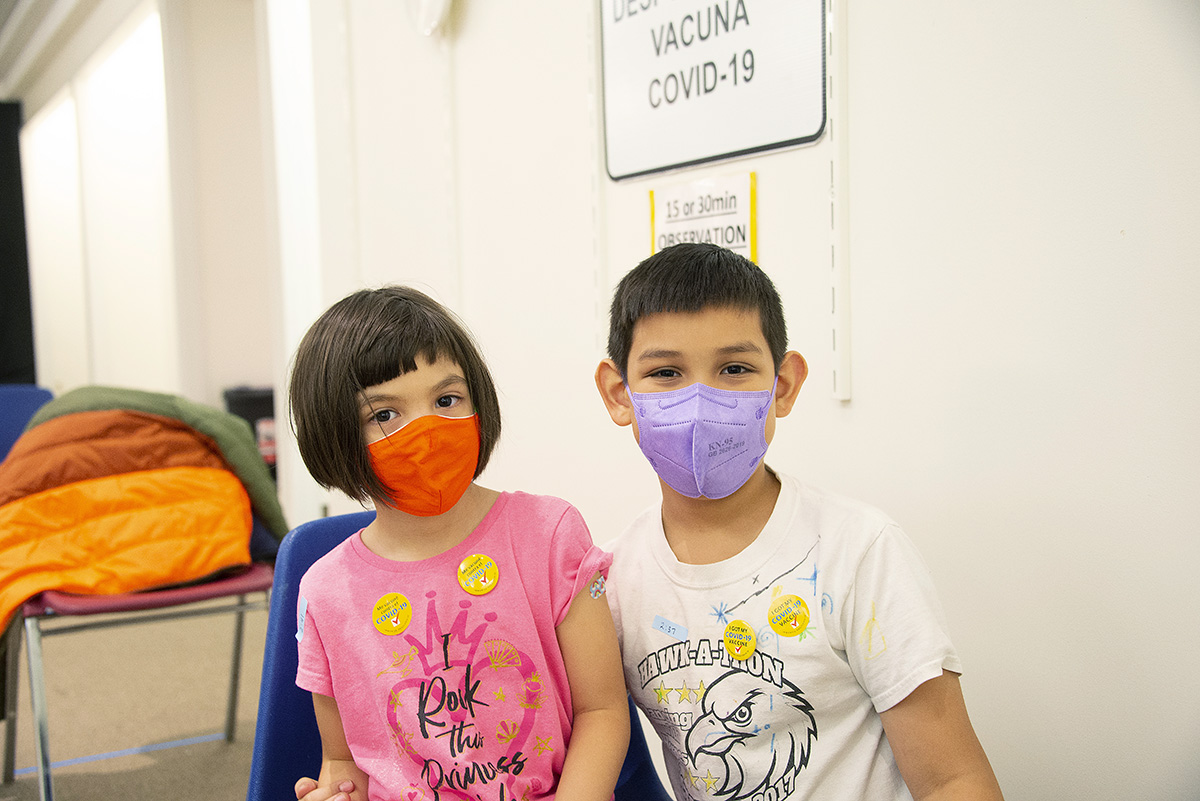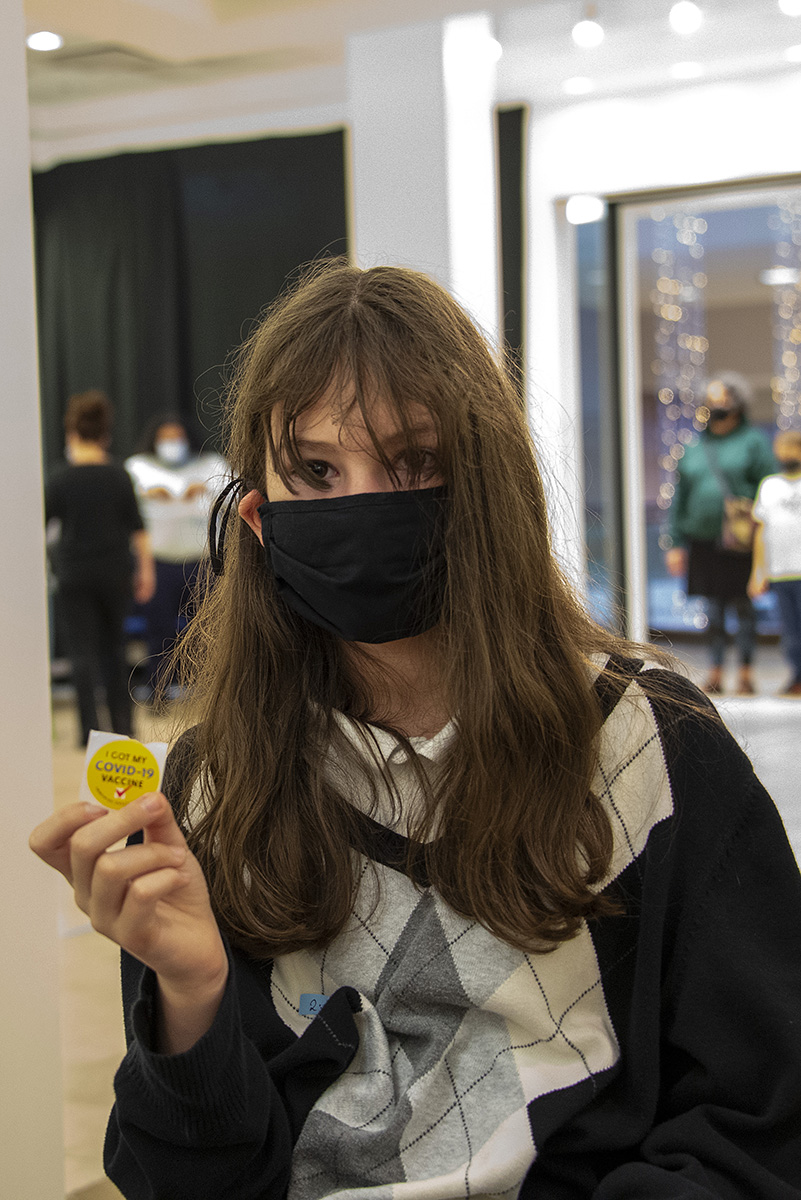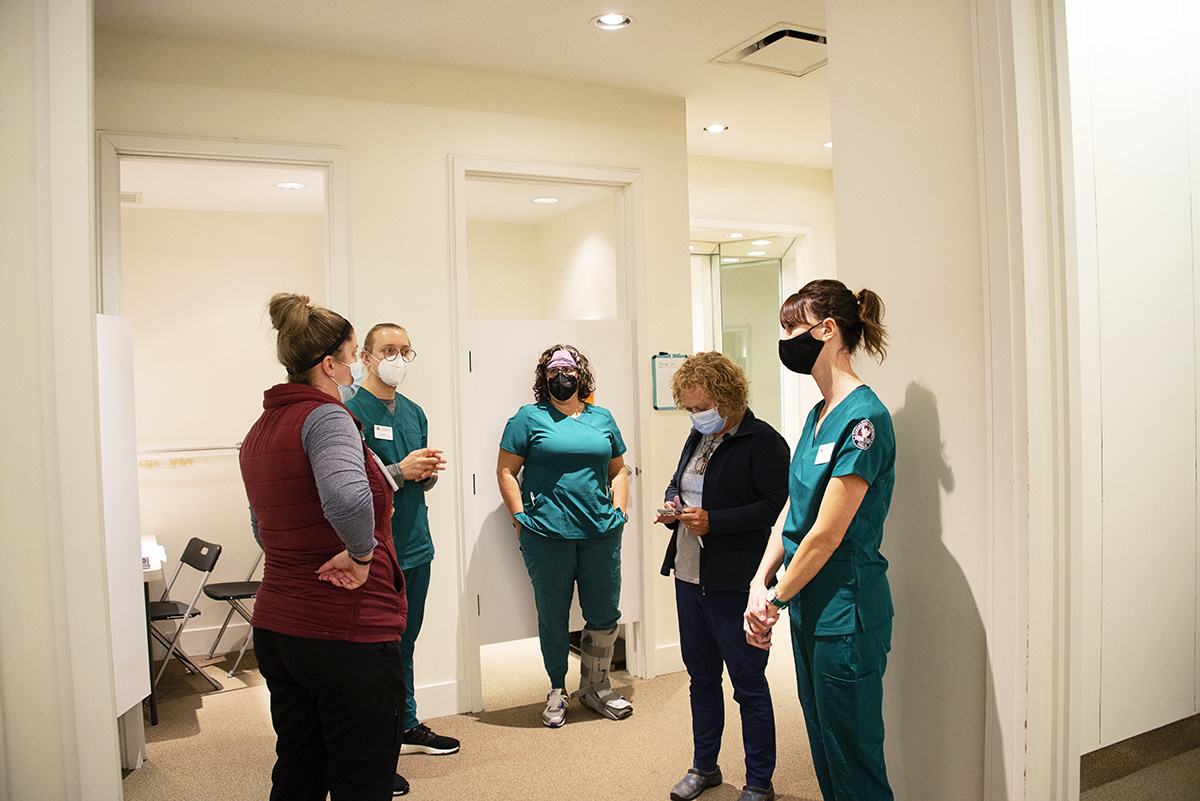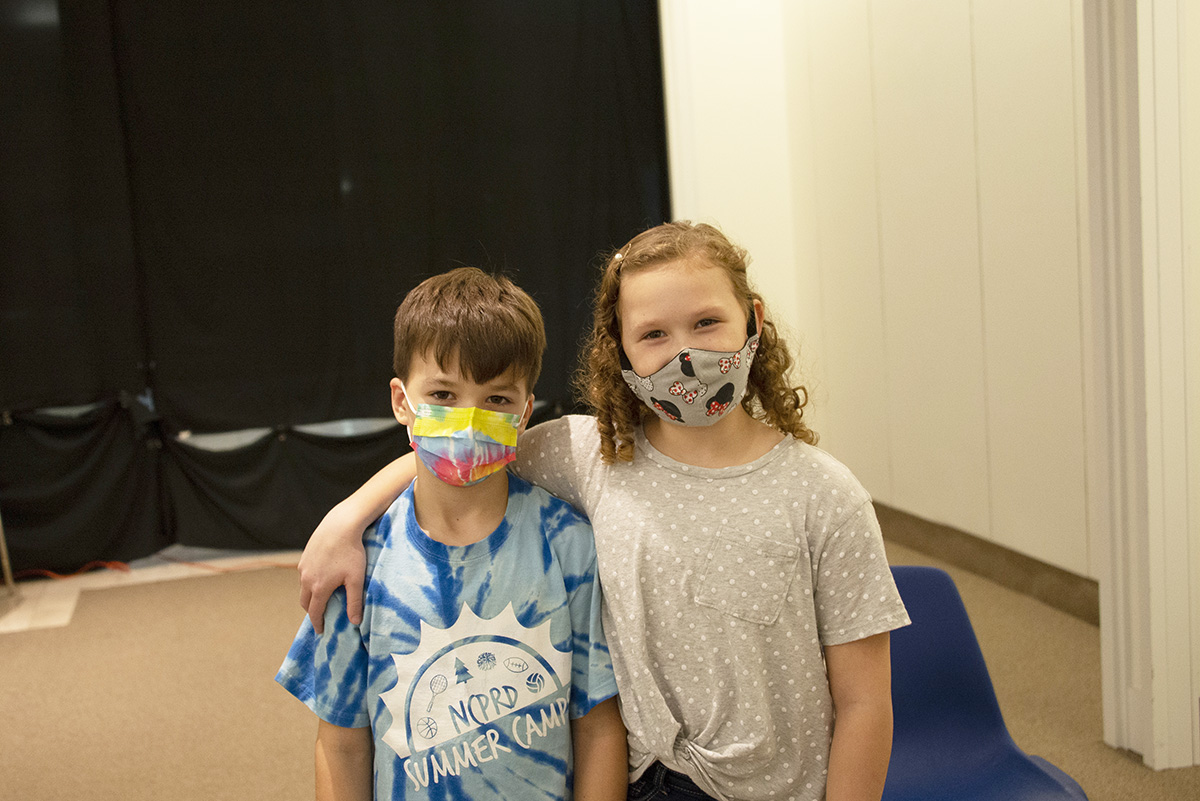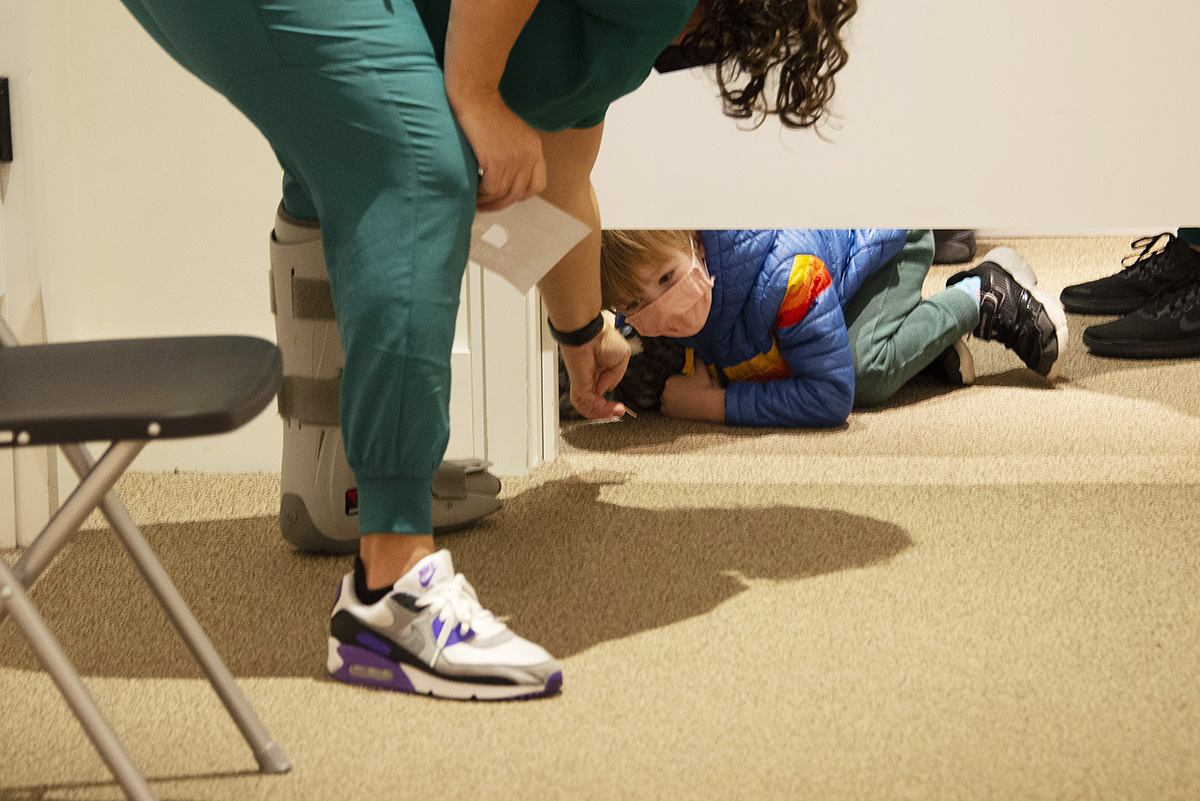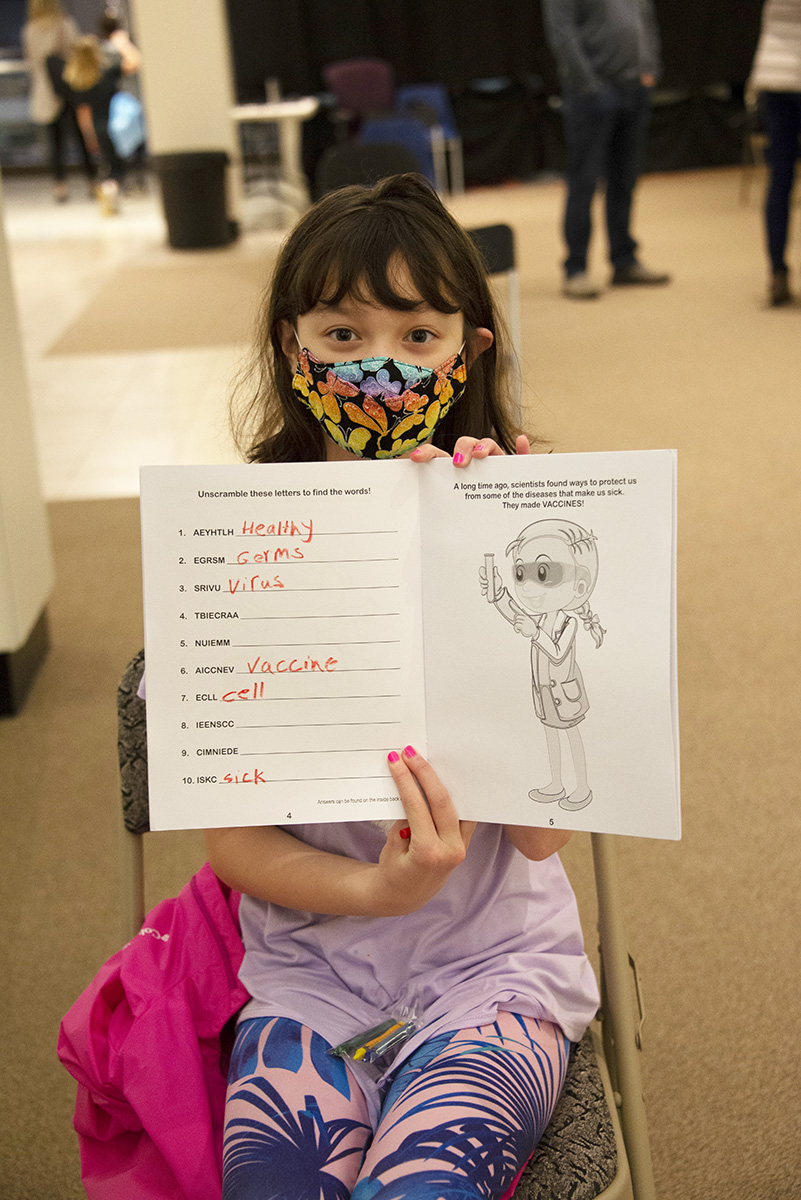 Carrie, 11, works on a word scramble while she waits in the recovery area after her vaccine.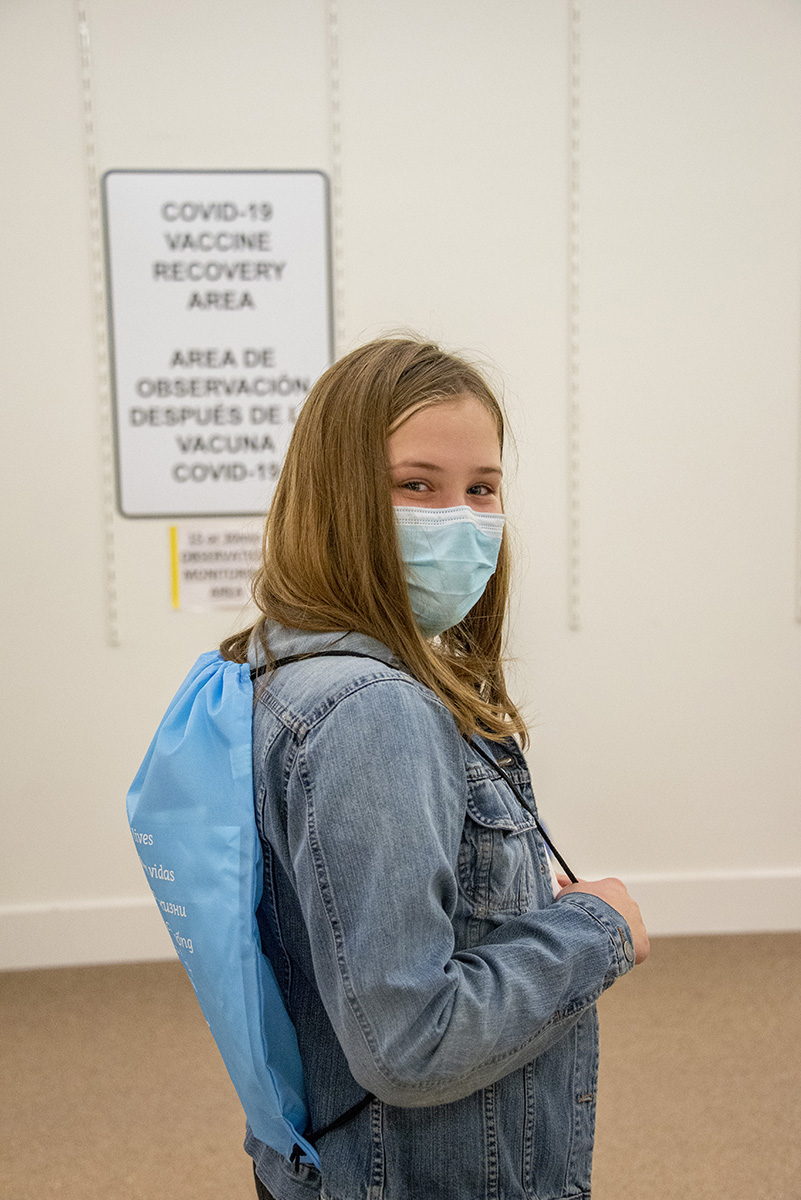 Leta, 10, models the backpack that the nurses gave out to the kids.