Main Content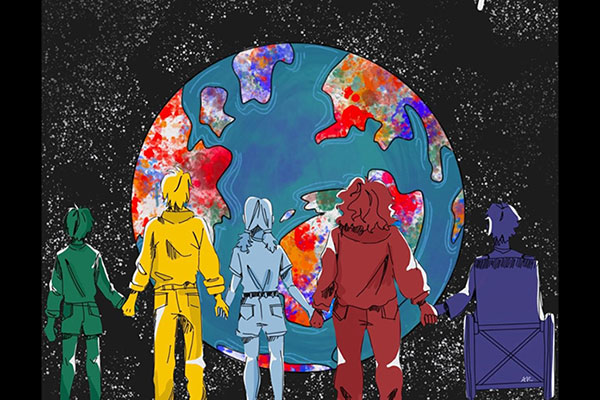 The winning entry in the 2021 contest was submitted by 15-year-old Avery Rust of West Linn.
The Libraries in Clackamas County (LINCC) invite interested teens to electronically submit original artwork for the seventh annual Teen Summer Reading Artwork contest. This year's theme is "Read Beyond the Beaten Path."
The contest begins on Jan. 2, and submissions are welcome until Jan. 31. Artists must be between the ages of 12 and 18 (or 6th to 12th grades at the time of submission), and artwork must represent the theme. Entries should be in color with no text.
"Every year we are absolutely amazed at the art we receive from teens in our county," said Karen Batridge, who is the teen services specialist at the Canby Public Library. "We are thrilled to be able to support their creativity and provide an outlet for them to inspire their community."
The winner of last year's contest, themed "Reading Colors Your World," was 15-year-old Avery Rust of West Linn. Rust's winning entry is attached to this press release.
Like last year, the winning design will be used by LINCC throughout the county for all summer reading promotional materials such as posters, forms, flyers and social media.
A $100 cash gift card will be awarded for first place, and honorable mentions may also be recognized.
Find more information, contest rules, and the online entry form here.
Department Staff
KT Austin
LINCC
503-723-4915
Amber Johnson
Public and Government Affairs
971-336-1496