Main Content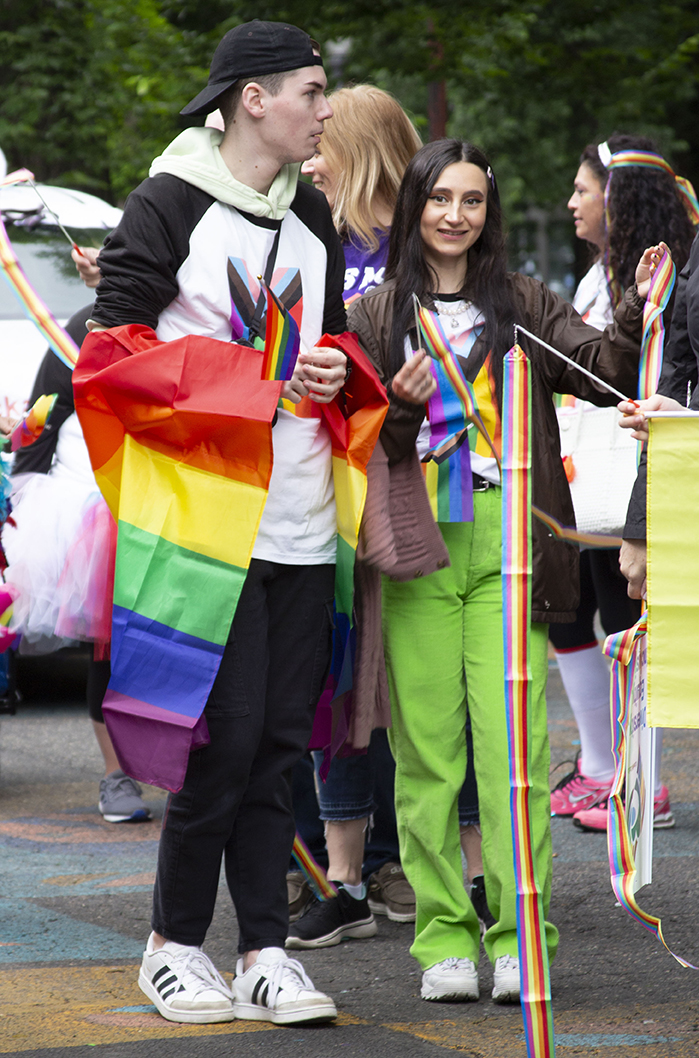 On June 19, more than 90 Clackamas County staff members and their families participated in Portland's Pride Parade and Festival at Tom McCall Waterfront Park in Portland.
This event was in honor of Pride Month and in support of the county's LGBTQ+ colleagues and their family members. Clackamas County was one of 159 government agencies, nonprofits, organizations and businesses to march in the parade.
During the parade, county staff members were challenged to consider that while Pride weekend is a time of celebration and a brief acknowledgement of the existence of the queer community, being at Pride events is not advocacy and marching in Pride is not change. The advocacy, hard work, and change happens throughout the year.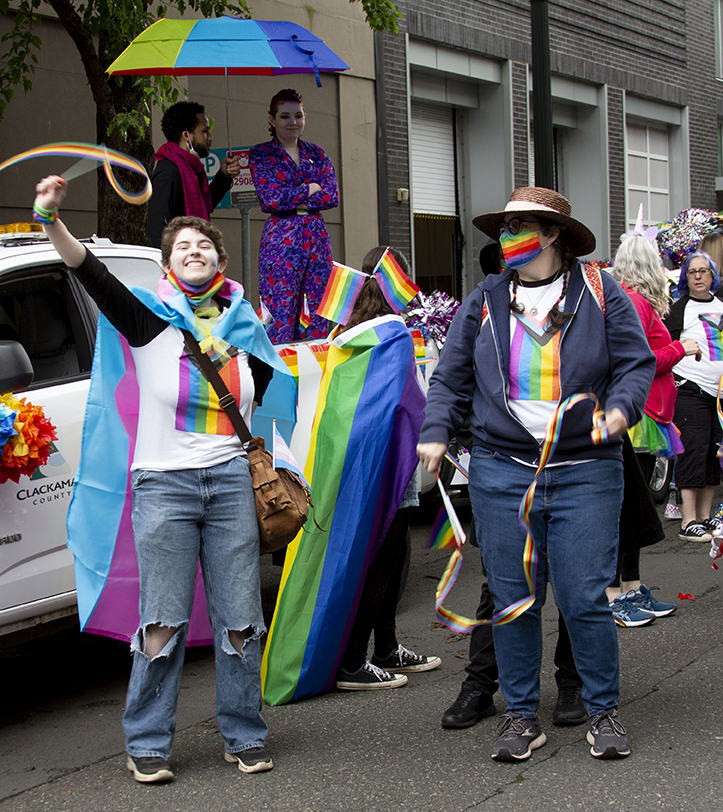 The county's participation in the parade was organized by Queers & Allies, an employee resource group at the county. This group provides LGBTQ+ education, engagement, and advocacy for Clackamas County employees in order to create awareness and inclusion to empower equitable change in our workplace. In recognition of the disparate impact that COVID has had on LGBTQ+ and BIPOC communities, the Clackamas County Queers and Allies Employee Resource Group reallocated the funds that would have supported our participation in the 2020 Portland Pride Parade to support local business. Q&A also supports annual county-wide recognition of the Trans and Gender Non-Conforming Days of Remembrance and Visibility. Q&A is proud to partner with other county equity and inclusion groups to advance Clackamas goals to be a better, safer, and more equitable workplace and county.