"Sorry for the late message but your wrist band saved my friend's life tonight. I got her into the hospital. Thank you!"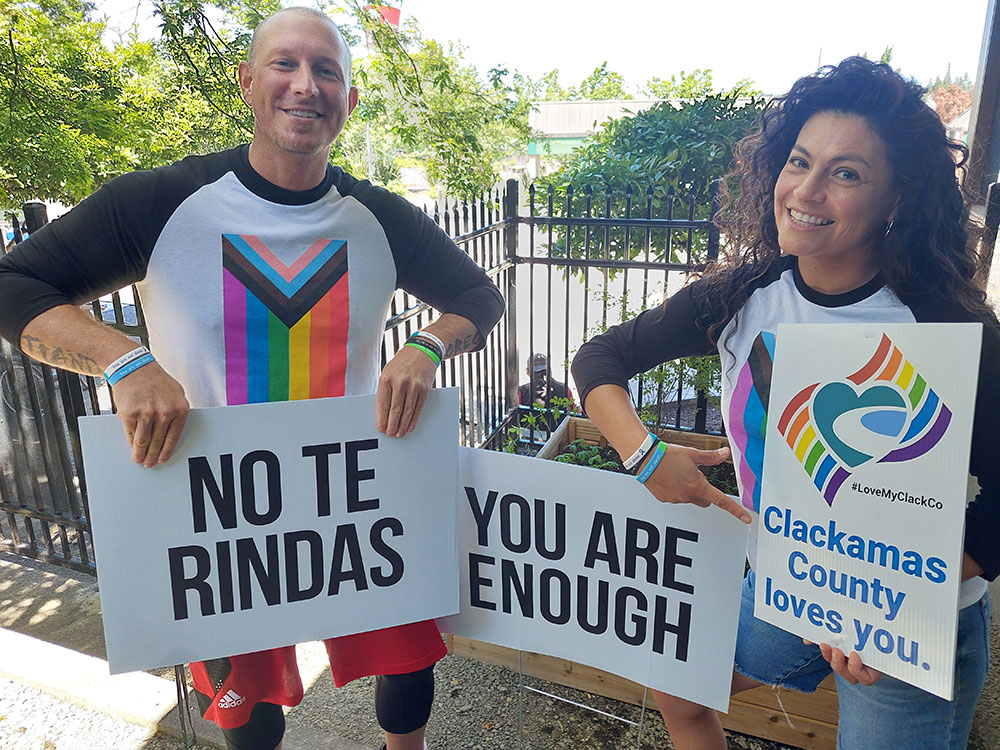 That was the text message that Jered Hinshaw, a mental health navigator with Clackamas County's Children, Family and Community Connections Division, received late one evening.
The sender was a client with whom Hinshaw, Family Engagement Coordinator Olga Salinas, and other CFCC staff members had been working for a few months. She was wearing a rubber bracelet designed by Hinshaw and Salinas, with the phone number of the mental health Crisis and Support Line run by the county's Behavioral Health division.
When a friend expressed suicidal thoughts, the CFCC client had the Crisis and Support Line number literally at hand and got her friend the help she needed to keep her thoughts from becoming action.
Hinshaw is a member of the county Health, Housing and Human Services Department's Zero Suicide Implementation Team, which helps increase employees' awareness of suicide risk factors and encourages intentional action when they find people they serve to be at risk.
"The ZSIT has a bunch of different promotional items, including bracelets, but we ran out," Hinshaw said. "Olga and I partnered to create some new designs and a Spanish version.  We wanted to spice them up and give them some character."
Salinas had the idea to add the Crisis and Support Line number on the inside of the bracelets.
"When people need help, you need to be able to lead them somewhere," she said.

"I have a ton of clients who have used the Crisis and Support Line, and they all give it great reviews," Hinshaw added. "The folks who staff that line are trained, caring professionals who help callers work through a crisis, however big or small."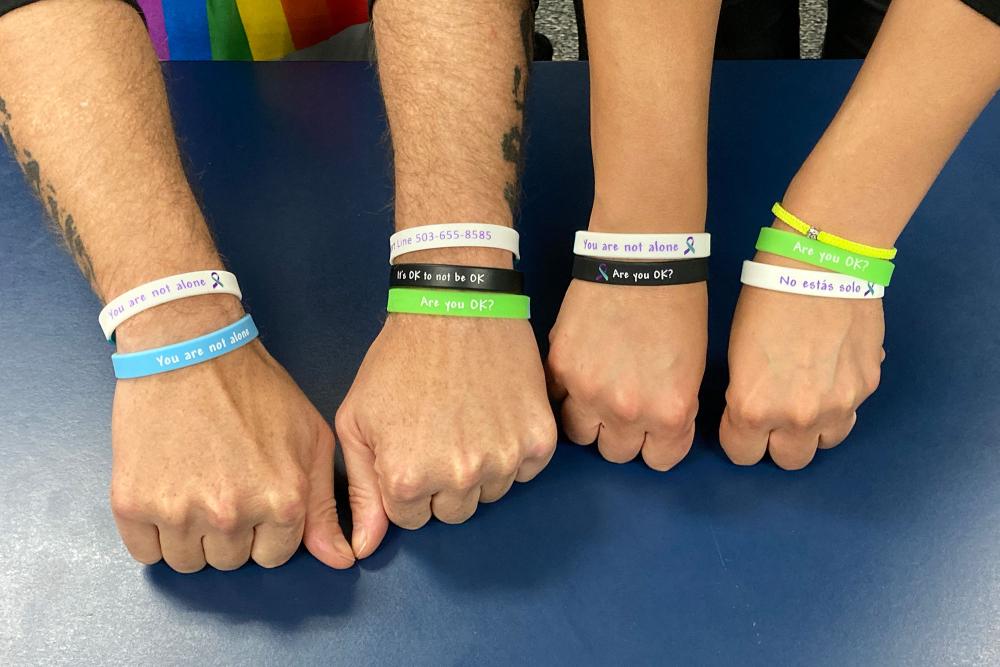 Hinshaw and Salinas, with support from Division Director Adam Freer, produced the bracelets and distribute them directly to clients and at a variety of community events.
"They've been a huge hit," Hinshaw said.
And more importantly, they're helping save lives.
If you or someone you know is in a mental health crisis, please call the 24/7 Clackamas Crisis and Support Line at 503-655-8585.