Main Content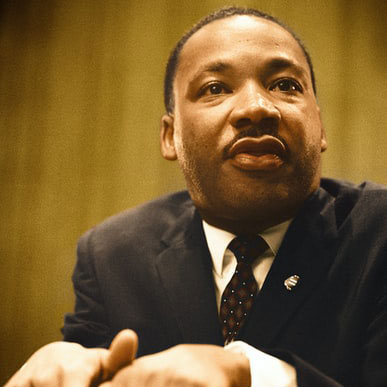 Martin Luther King Jr. Day celebrates the life and legacy of one of the most influential Black leaders in American history. A key figure in the civil rights movement of the 1950s and 1960s, Dr. King made a profound impact that reverberates to this day.
This time of recognition is especially important as our society navigates ongoing challenges around race, bringing us all an opportunity to give back, learn and grow.
As we approach Martin Luther King Jr. Day, you may be wondering how to honor the holiday in a way that is meaningful. Here are some ideas for how you can make Jan. 16 more than just a day off work.
Give back
"Everybody can be great, because anybody can serve."
Dr. King is widely remembered for his commitment to serving others. You can honor that spirit of service by getting out and making a difference in your community.
Whether it's cleaning up waterways, helping rescue dogs, or supporting older adults, there's something for everyone when it comes to volunteer opportunities in Clackamas County.
Another way to give back is to serve on a county advisory board or commission. There are currently open recruitments for several exciting opportunities!
Below are additional resources for justice-minded organizations to support. Please note this list is not meant to be comprehensive, but a starting point.
Culturally specific nonprofits
Diversity, equity and inclusion groups

Educate yourself
"Intelligence plus character, that is the goal of true education."
Martin Luther King Jr. Day is an opportunity to look at the entire range of the racial justice movement. Learning about our country's history – particularly from those with lived experience – helps us better understand how we got to where we are today.
This occasion challenges us to go deeper as we reflect on what has been accomplished and consider what work remains. Here are some ways to learn about the history of the civil rights movement and how it continues to influence our society as we know it.
Engage in conversation
"It is not possible to be in favor of justice for some people and not be in favor of justice for all people."
Use your voice to help create a more equitable world by having important conversations with loved ones and members of your community. We can share and expand on our own learning by bringing others into dialogue.
Dr. King and other civil rights leaders showed us that we cannot make a difference if we shy away from difficult conversations.
Need ideas for sparking the conversation? Choose an item (or more!) on the educational list above and host a gathering to watch, listen and read together. Afterward, reflect on what you learned or felt and discuss as a group.
As Dr. King, said, "Power is the ability to achieve purpose and effect change." Each of us has the ability to create a world that is fair and just. This journey starts within as we learn and grow, and its benefits can be seen collectively in communities that are healthy and thriving.