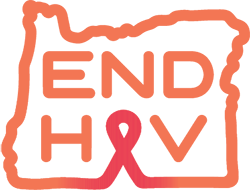 HIV (human immunodeficiency virus) is the virus that causes AIDS (acquired immunodeficiency syndrome), a potentially deadly condition. By killing or damaging cells of your body's immune system, HIV progressively destroys the body's ability to fight infections and certain cancers. People diagnosed with AIDS may get life-threatening diseases called opportunistic infections, which are caused by microbes such as viruses or bacteria that usually do not make healthy people sick.
Free HIV Testing for National HIV Testing Day
Do you know your HIV status? June 27 is National HIV Testing Day, an opportunity to get or schedule your next HIV test! HIV testing is simple, fast, and confidential, with options to test in-person or order your own test-kit sent directly to you.
Clackamas County is proud to partner with CAP (Cascade AIDS Project) to offer FREE rapid HIV testing (as well as syphilis & Hep C testing), every Thursday from 5-7 p.m. at the Sunnyside Health Center in Clackamas, OR. All people are welcome! To schedule your appointment, call CAP's team at 971-361-8801. For additional information and testing locations, visit www.capnw.org/get-tested

Let's make HIV testing a part of regular routine health care, together!
How is HIV Transmitted?
HIV is transmitted through blood, semen, vaginal fluid and breast milk. It is not transmitted through saliva, tears or urine. Exposure to HIV may occur during unprotected sex or by sharing needles and other drug injection equipment. Pregnant women who are HIV-positive can expose their unborn baby to HIV. However, this risk can be reduced by medical treatment and medications.
More Information For People Living With HIV
Clackamas County Public Health Division is committed to ensuring that all individuals who are HIV-positive are connected to the supports, services and resources that they need. We partner with the following organizations to provide services to HIV-positive individuals in our community:
Additional Resources
Clackamas County Health Centers provides vaccinations to qualifying individuals for the Hepatitis A and Hepatitis B viruses on a sliding scale. Call 503-655-8471 for more information or for an appointment.
If you have questions or need information about HIV prevention services and resources, please contact Clackamas County Public Health Division at 503-742-5300.