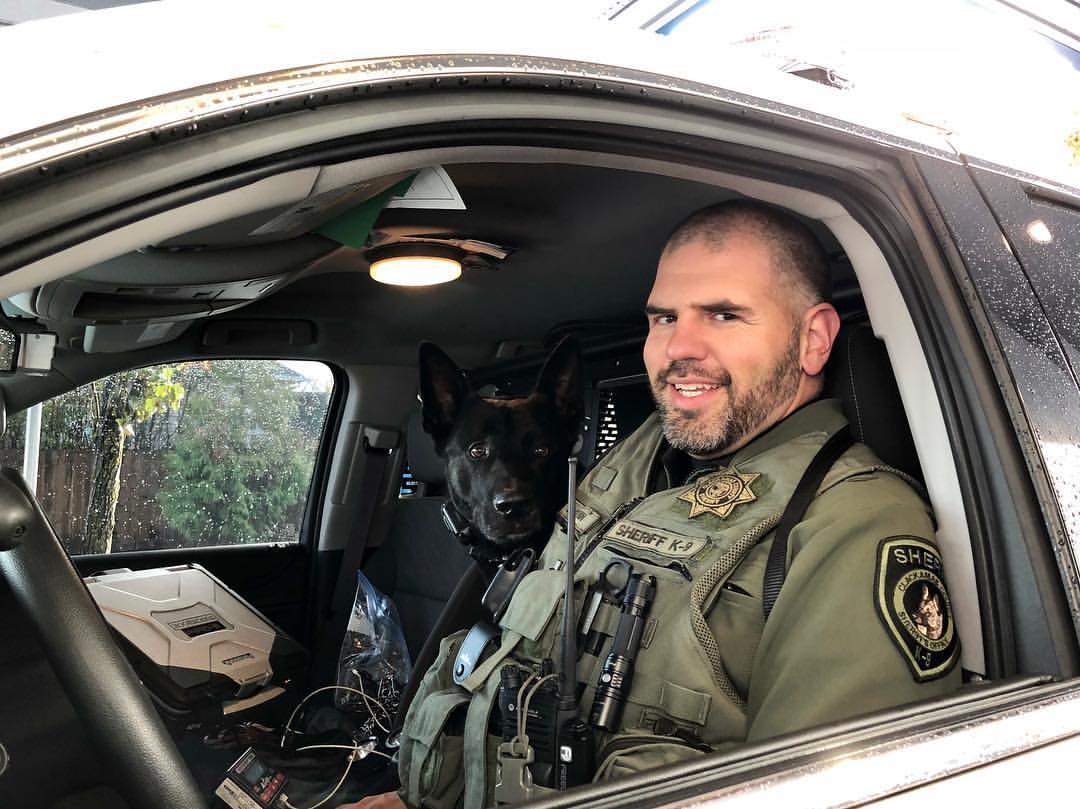 November is Men's Health Awareness Month. People across the country are once again recognizing this important effort by growing out their facial hair, as part of the "No Shave November" campaign.
The Sheriff's Office is once again joining the fight.
And this year, it's (once again) a contest.
Normally, CCSO grooming standards don't allow deputies to wear beards. If you've seen our deputies out in the community this month, you may have noticed that's changed.
(See just for example the above photo of K9 Grimm's handler, Deputy McGlothin.)
As part of a coordinated effort to raise awareness about men's health issues -- including the kinds of cancer that only affect men -- Sheriff Craig Roberts has once again decided to temporarily relax CCSO's grooming standards in order to allow uniformed members of the Sheriff's Office to participate.
Public Participation Welcome
Want to participate? The public is welcome to contribute to CCSO's effort. The Sheriff's Office No-Shave November Teams are online here:
During November, participants are encouraged to donate money they'd usually spend on shaving to educate people about cancer prevention, save lives, and aid those fighting the battle. Participants are also encouraged to get a cancer screening during the month of November.
Below is the Sheriff's Office TEMPORARY relaxed grooming policy for the month of November 2018....
November 2018 Grooming Standards:
While we are adjusting our grooming standards for November only (listed below) -- allowing participating deputies to grow facial hair -- this needs to be done in a professional manner. Facial hair will need to be neatly trimmed and well-kept. As with the current grooming standards, Sheriff Roberts has final say.
Here is the Sheriff's Office temporary grooming policy for the month of November 2018. The policy will return to its previous terms promptly on Dec. 1, 2018.
Facial Hair
Personnel may elect to have a beard or goatee. Beards and goatees will be neatly trimmed and at no time be longer than one inch when extended straight out from the skin surface.
A beard is defined as hair grown covering the face line in a continuous pattern from sideburns, along the cheek line, covering the chin and connecting with a mustache.
A goatee is hair that is grown in a continuous pattern including the chin and mustache but does not extend along the cheek line and does not connect to sideburns.
[END]
Contact info:
Sgt. Brian Jensen
Clackamas County Sheriff's Office
Public Information Unit