News release from: Clackamas County Sheriff's Office
Posted: March 8-11, 2019 1:58 p.m.
Please reference CCSO Case # 19-005172
Update (Monday, March 11, 2019) -- Subject Found Deceased: Ruled A Suicide
On Saturday, March 09, 2019, Search & Rescue personnel spent the morning searching along the Clackamas River for Mr. Tonge. That afternoon, deputies received a tip about a possible sighting of missing man Daniel Tonge's Jeep Cherokee at the Sunstrip Campground in the Mt. Hood National Forest.
Shortly after 3 p.m. deputies arrived to find Mr. Tonge's Jeep legally parked at the campground. Mr. Tonge's body was located deceased inside.
The Clackamas County Medical Examiner has ruled the death a suicide. Family notifications have been completed.
The Sheriff's Office asks the media to please respect the family's privacy at this time.
____________
Earlier (March 8, 2019) -- Sheriff's Office Seeks Tips In Search For Missing Milwaukie-Area Man Daniel Tonge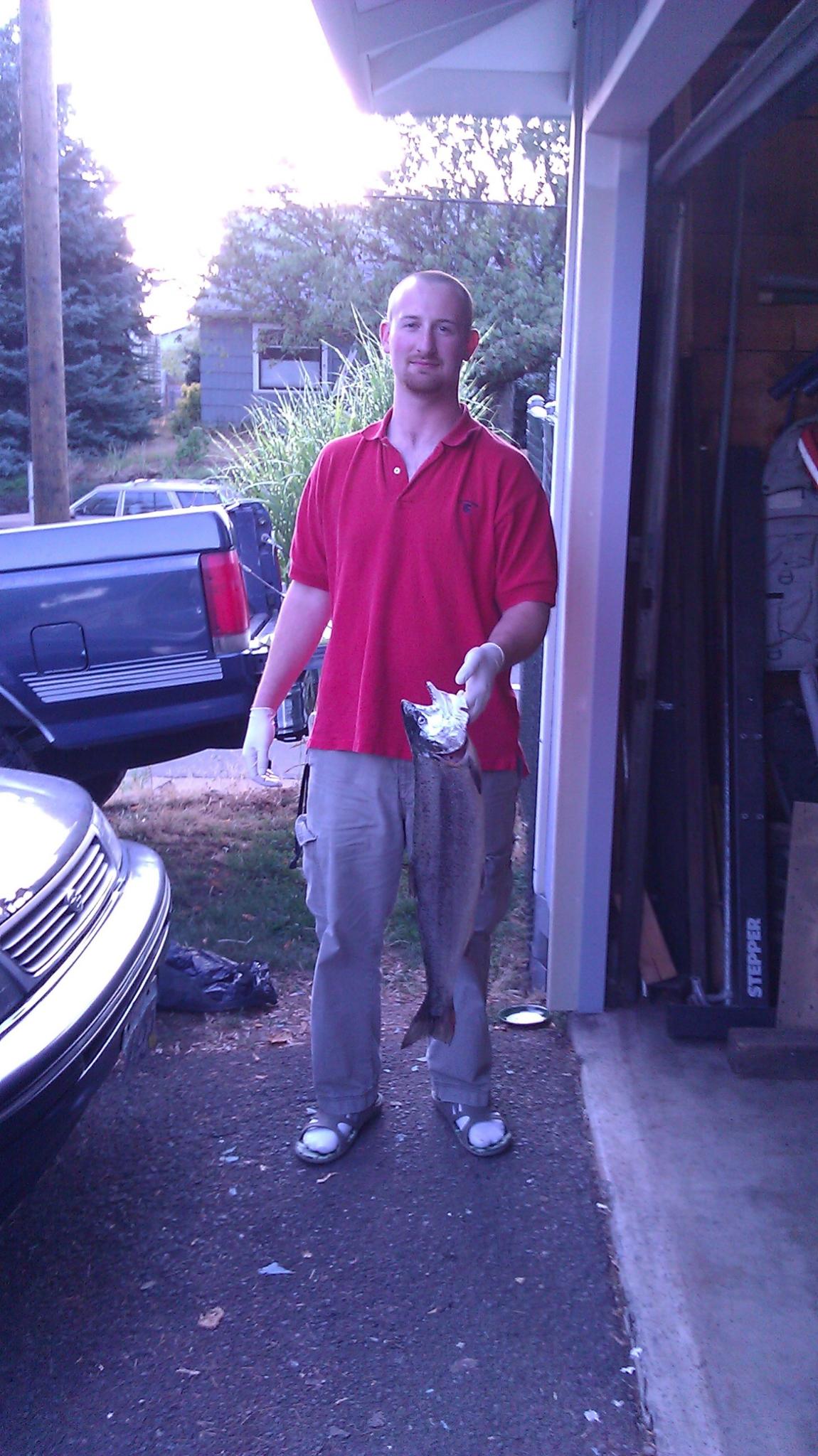 The Clackamas County Sheriff's Office is asking for the public's help as it searches for a missing Milwaukie-area man.
On or about Monday, Feb. 25, 2019, 31-year-old Daniel Tonge reportedly left his residence at 3520 SE Vineyard Road in Milwaukie to go to work and never returned. He has not been seen or heard from since leaving the residence.
Mr. Tonge's roommate notified family members about his disappearance, and family members contacted the Clackamas County Sheriff's Office.
Mr. Tonge did not tell anyone he was traveling to any specific location -- though he reportedly enjoys fishing and the outdoors, especially at Mt. Hood by Fish Creek, Timothy Lake, Harriet Lake and Hagg Lake. His family has grown increasingly concerned for him, as this disappearance is reportedly out of character for him.
Information on Daniel Tonge:
White male
31 years old
5'11" tall
Approx. 230 lbs.
Pale skin
Brown eyes
Brown hair
Goatee
Vehicle: Possibly driving a brown 1999 Jeep Cherokee with Oregon license plate 871-FLQ
A photo of Daniel Tonge provided by his family is linked above.
Tips Sought
Anyone with information on Daniel Tonge's whereabouts is urged to contact the Sheriff's Office Tip Line -- by phone at 503-723-4949 or by using the online email form. Please reference CCSO Case # 19-005172.
Anyone with information can also call the Sheriff's Office Non-Emergency Line at 503-655-8211.
[END]
Contact Info:
Lt. Brian Jensen
Clackamas County Sheriff's Office
Public Information Unit