Please reference CCSO Case # 19-010362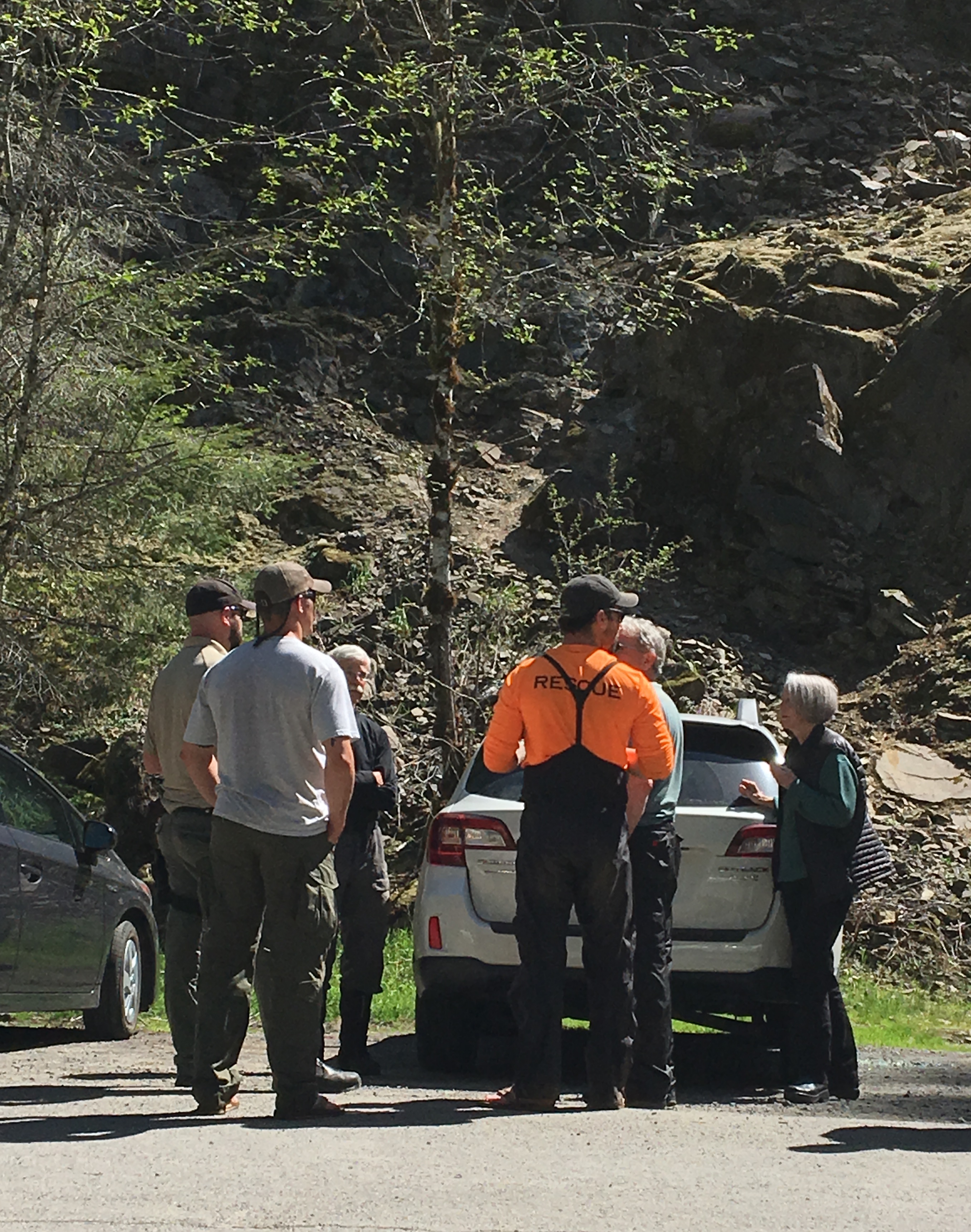 At approximately 9 a.m. on Sunday, May 5, 2019, the Clackamas County Sheriff's Office learned of two overdue hikers on the Salmon River Trail in the Welches area.
Search & Rescue Coordinators were notified. The SAR Coordinators learned the hikers had set off to hike the Salmon River Trail on Saturday, May 4 and had not yet returned.
The hikers were identified as Daniel Byrd Smith, 70, of Portland and Daniel (Ben) Hartford Graves, 72, of Portland. Both individuals are described as experienced hikers. They had food and water with them and were dressed for the weather conditions.
SAR Coordinators began to collect additional information. A vehicle belonging to one of the hikers was found at the end of Salmon River Rd, in Welches, which confirmed the location they started. Coordinators quickly deployed their teams to the area and began searching.
The Hood River County Sheriff's Office searched the area with an airplane. At approximately 7:15 p.m. on Sunday, May 5, the Hood River County Sheriff's Office Air Unit located two subjects in a canyon along Copper Creek, just south of the confluence with the Salmon River in the Salmon Huckleberry Wilderness. The two subjects waved a cell phone and lamp to get the attention of the pilot.
Members of the Air National Guard 304th Rescue Squadron trekked in to the coordinates provided by the HRCSO pilot and located the two hikers at about 11:30 p.m. on Sunday -- confirming they were missing subjects Graves and Smith. Both men were found to be in good health and reported no injuries or other medical complaints at the time.
They began their hike out at about midnight and arrived at the SAR base around 11:30 a.m. During a debrief, the hikers told SAR Coordinators they had taken a wrong turn on the trail and became lost. A photo of the returned hikers with searchers and family at the SAR base is linked above.
The search was completed with assistance from Mountain Wave Emergency Communications, Pacific Northwest Search and Rescue, the Hood River County Sheriff's Office Air Unit, the Air National Guard 304th Rescue Squadron, and NORSAR K9.
[END]
Contact Info:
Sgt. Dan Kraus 
Clackamas County Sheriff's Office 
Public Information Unit