News Release from Clackamas Co. Sheriff's Office
Posted: May 23, 2019, 11:30 p.m.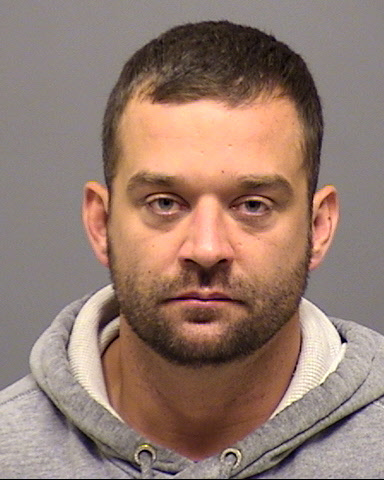 On the evening of Tuesday, May 14, 2019, a Clackamas County Sheriff's Office supervisor became aware of allegations of domestic violence that had occurred during a Clackamas County Jail deputy's recent trip to Las Vegas, Nevada.
That employee -- Brandon Kearns, 34, of Oregon City -- was immediately placed on administrative leave upon reporting to work in the morning on Wednesday, May 15. A criminal investigation was immediately launched by Sheriff's Office investigators working with detectives from Milwaukie PD. The Clackamas County District Attorney's Office was also notified and consulted on the matter.
As a result of their investigation, detectives determined there was probable cause to arrest Kearns on one charge of Strangulation stemming from a separate incident that allegedly occurred in Clackamas County in January 2019.
The incidents in Las Vegas and Clackamas County both involve Kearns' ex-girlfriend.
This evening (Thursday, May 23, 2019), Brandon Kearns was arrested and booked at the Clackamas County Jail on one count of felony Strangulation. Bail was set at $100,000.
Detectives continue to investigate the local case and are working with investigators from the Las Vegas Metropolitan Police Department to investigate the alleged crimes that occurred in LVMPD's jurisdiction.
Kearns has worked at the Jail since September 2008. Once charges are filed by the Clackamas County DA's Office, his administrative leave will become unpaid, per county policy.
STATEMENT FROM SHERIFF ROBERTS:
"We take all domestic violence allegations seriously. These allegations are being swiftly and thoroughly investigated by our detectives, working with our partners at Milwaukie PD, the DA's Office and in Las Vegas. I urge anyone impacted by domestic violence to contact A Safe Place Family Justice Center Clackamas Women's Services."
A Safe Place Family Justice Center
Clackamas Women's Services
24-hour crisis line: 503-654-2288
[END]