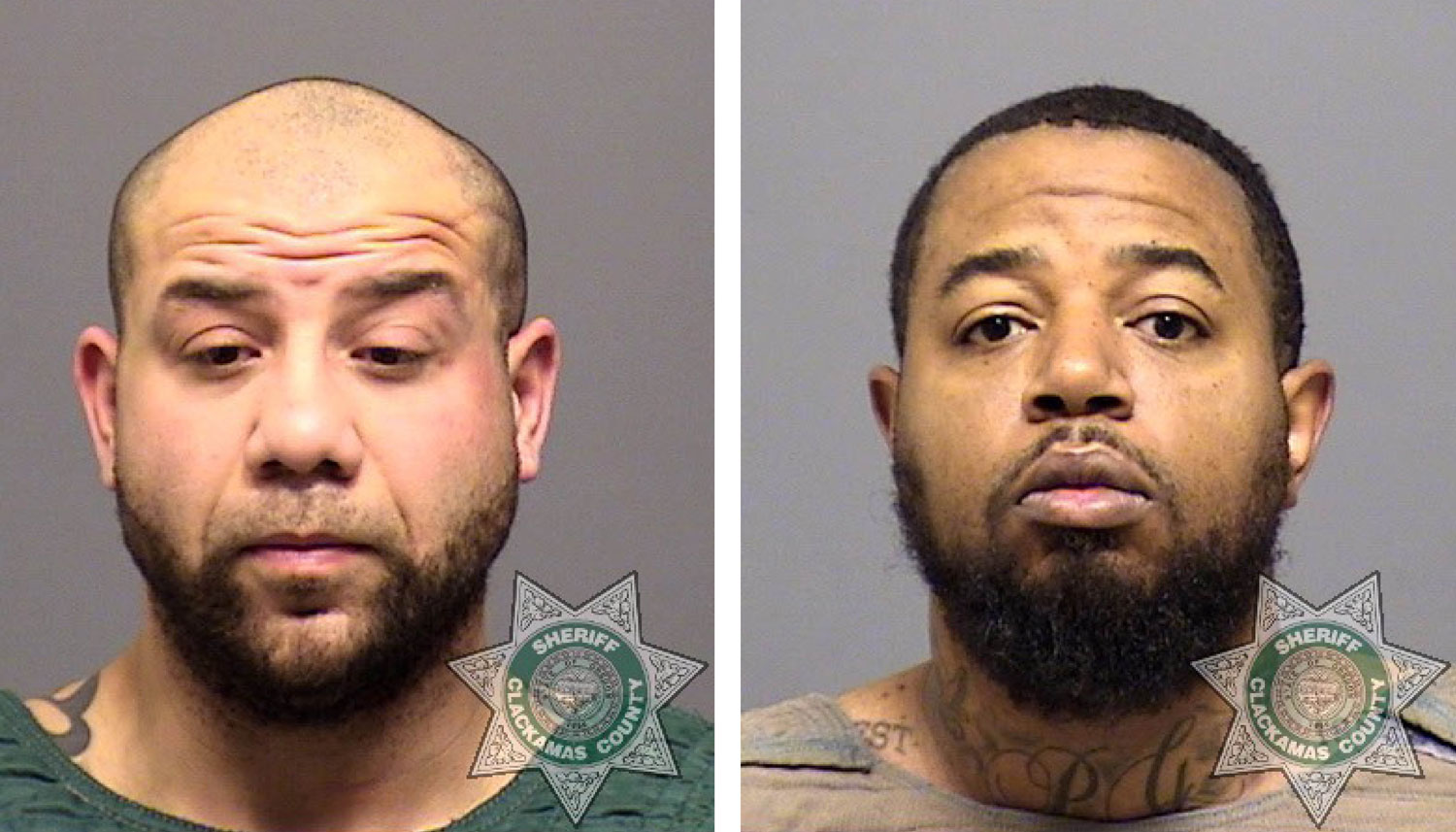 Please reference CCSO Case # 09-008715
Yesterday, Clackamas County Sheriff's Office detectives made two arrests in a 2009 homicide case.
In the fall of 2018, new information was developed in the March 2009 murder of Joseph Patrick Haley in the Willow Creek Apartments in unincorporated Clackamas County. (Our original 2009 release on this crime is below.)
Sheriff's Office Homicide and Violent Crimes Unit (HVCU) detectives, The Sheriff's Cold Case Unit, the Clackamas County Inter-Agency Task Force (CCITF) and the Oregon Department of Justice worked for the next 16 months to develop and identify two suspects: Kevin Schwartz, 34, of Gresham and George Robins, 38, of Portland.
Detectives submitted a criminal case to the Clackamas County District Attorney's Office for review. The case was presented to a Grand Jury, and indictments were obtained against Schwartz and Robins.
Yesterday (Wednesday. Feb. 19), detectives and CCITF task-force members arrested Schwartz in the City of Gresham for Murder I. 
Detectives and CCITF task-force members also arrested Robins in Portland for Murder II. 
Both were booked at the Clackamas County Jail without bail. They were arraigned at the Clackamas County Courthouse this afternoon (Thursday, Feb. 20) at 3 p.m., and are currently being held without bail. Booking photos are attached.
"I am extremely proud of the all of the investigators' work on this case, and as a team we hope these arrests bring a measure of closure to Joseph Haley's family," said Sheriff's Office Detective Sgt. Jesse Ashby.
ADDITIONAL TIPS, INFO SOUGHT: Detectives continue to gather information on suspects Kevin Schwartz and George Robins. Anyone with information on Schwartz and Robins or this tragic crime is urged to contact the Sheriff's Office Tip Line -- by phone at 503-723-4949 or by using the online email form at https://www.clackamas.us/sheriff/tip.
The original March 2009 release on this case is below.
[END UPDATE]
Sgt. Marcus Mendoza 
Clackamas County Sheriff's Office 
Public Information Unit 
_____
EARLIER:
News Release from: Clackamas Co. Sheriff's Office
Posted: March 20, 2009, 4:57 p.m.
Sheriff's Office asks public for tips in March 20 home-invasion murder
On Friday, March 20, 2009 at 10:43 a.m., Clackamas County Sheriff's Office Patrol deputies responded to a reported shooting at the Willow Creek Apartments -- located at 3644 SE Westview in the Oak Grove neighborhood of unincorporated Clackamas County, just south of Milwaukie.
Responding deputies discovered one male adult deceased inside an apartment there. Two additional roommates of the deceased -- present during the fatal shooting incident -- were not injured.
These two roommates/witnesses -- a male and female -- told investigators that two male subjects came to the front door of the apartment, knocked on the apartment door and barged their way into this residence while armed with a firearm.
Only seconds elapsed before the deceased was shot and killed by one of these armed intruders inside the residence. The two suspects reportedly immediately fled the scene of the shooting and were not contacted by responding deputies.
The two suspects are described only as follows:
African-American male adults
6' to 6'02" tall, with large builds
Wearing large white puffy jackets with hoods on their heads
At least one suspect armed with a firearm
The Sheriff's Office investigation into this shooting is ongoing. Sheriff's Office detectives are investigating and processing the crime scene with technicians from the Oregon State Police Crime Lab.
The deceased is identified as Joseph Patrick Haley, age 28. He resided at this residence with his two unidentified roommates, who are still conversing with investigators. Haley is believed to have relatives residing in the Silverton area.
At approximately 3:30 p.m. on Friday, March 20, Joseph Haley was removed from the crime scene by the attending Clackamas County Deputy Medical Examiner -- who then transported the deceased to the Oregon State Medical Examiner's Office for the pending forensic autopsy.
The Clackamas County Sheriff's Office is seeking assistance from the public in its efforts to identify the suspects responsible for this crime. Anyone with information is urged to contact the Clackamas County Sheriff's Office Tip Line, using the online e-mail form or by calling (503) 723-4949.
[END]