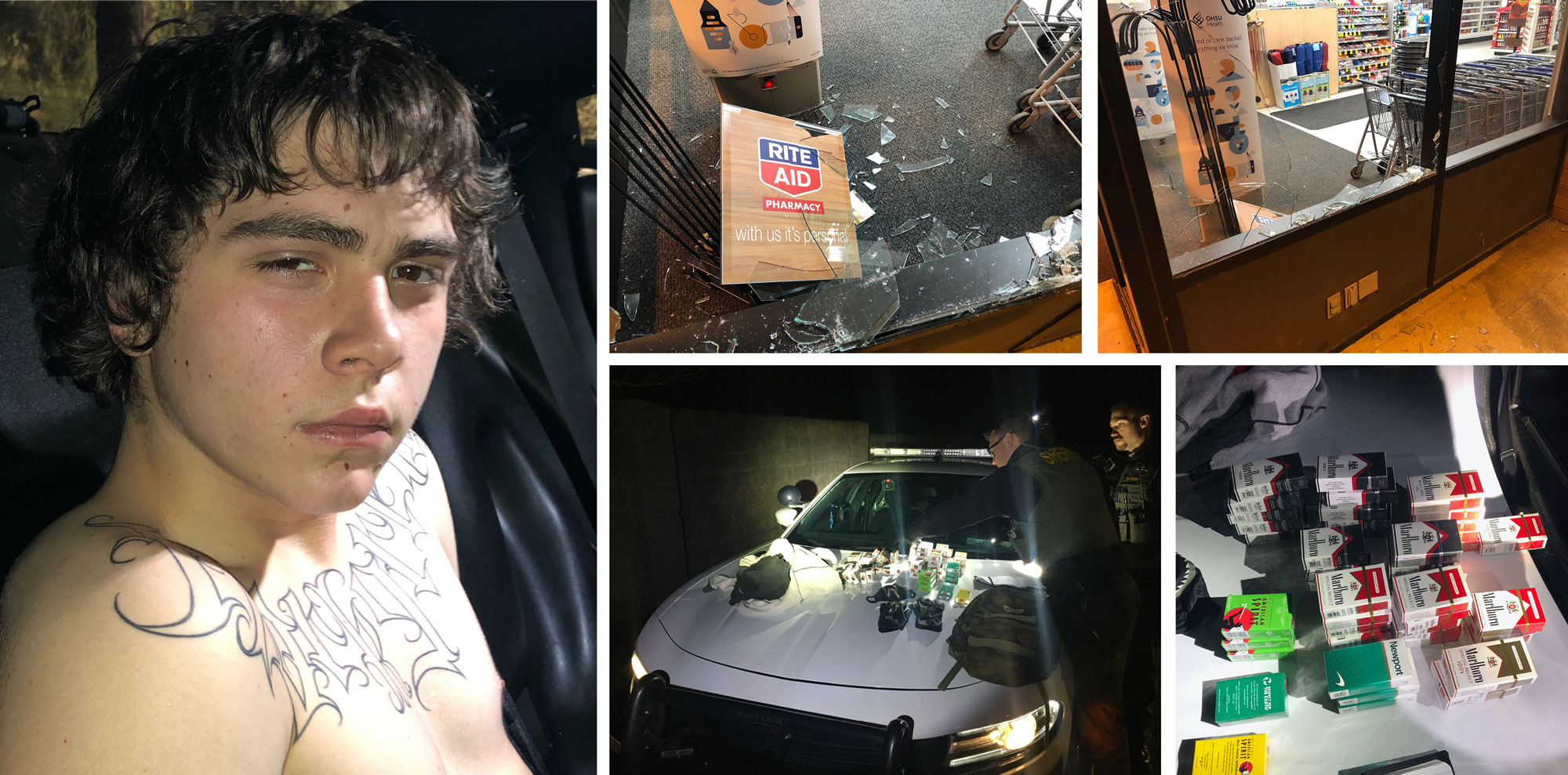 Please reference CCSO Case # 20-006533
At approximately 1:15 a.m. on Monday, March 23, 2020, Clackamas County Sheriff's Office deputies responded to an alarm at the Rite Aid at 12002 SE Sunnyside Rd. in Clackamas County.
Deputies arrived in the area and found a broken window in the front of the Rite Aid. Photos are attached.
A short while later, a deputy located suspect Tyler James Borkgren, 18, of Portland, behind an adjacent Safeway store.
Borkgren was detained -- and found to be in possession of $324 worth of stolen cigarettes from the Rite Aid burglary.
On Feb. 12, 2020, there had been a similar burglary (CCSO Case # 20-003393) at the same Rite Aid.  Borkgren admitted to committing that burglary, as well.  During the Feb. 12 burglary, Borkgren broke a window and entered the store several times, stealing cigarettes and alcohol before fleeing in an unknown direction. 
Tyler Borkgren was arrested for two counts of Burglary II. His photo and photos from the crime scene are attached.
[END]
Sgt. Marcus Mendoza
Clackamas County Sheriff's Office
Public Information Unit