Subjects, mostly juveniles, believed involved in burglaries in Gladstone, Sherwood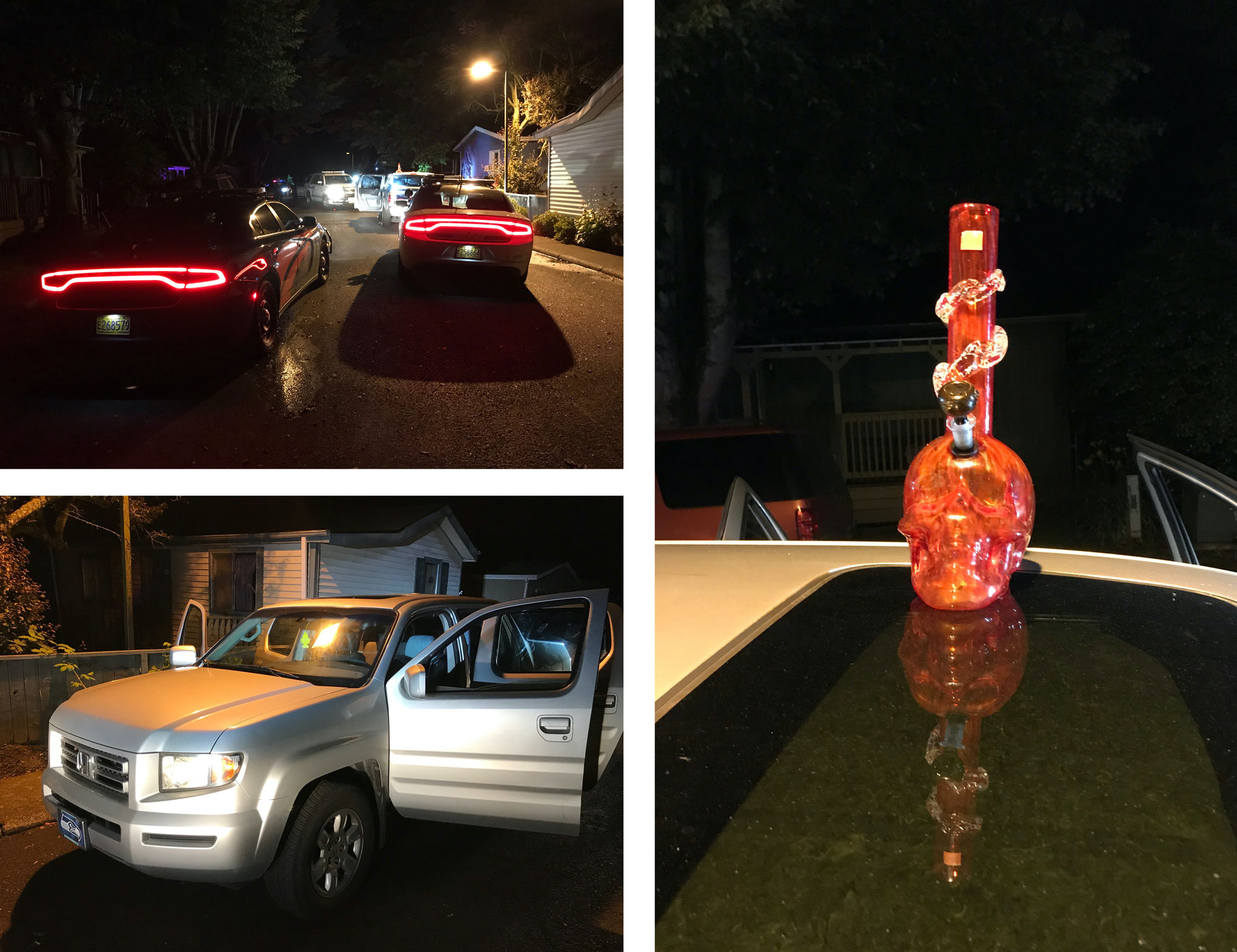 Please reference CCSO Case # 20-011990
Just after 3 a.m. on Wednesday, June 10, 2020, an alert resident called C-COM to report two suspicious males walking around the Oakleaf Mobile Home Park in Wilsonville. The two males were reportedly walking up to homes and through yards.
Deputies contracted to the Wilsonville Police Department arrived and spotted a silver Honda Ridgeline with several people inside. The vehicle began to leave the mobile-home park, but was stopped by responding deputies.
It was determined the vehicle had been reported stolen to the Battle Ground Police Department on Thursday, June 4.
Six people were detained. Five were juveniles between 14 and 17 years old. One was an adult male: Brandon Dipwek, 20, of Portland.
The subjects were found to be in possession of a stolen vehicle; in possession of alcohol, tobacco, and marijuana; and in violation of curfew.
Deputies also discovered seven vehicles in the mobile-home park had been rummaged through.
Further investigation revealed these subjects were believed to be involved in burglaries that occurred in Gladstone and Sherwood. Authorities in those jurisdictions were notified and are investigating.
Dipwek was cited and released pending further investigation.
This is the fourth significant interception of thieving crews by Wilsonville PD deputies in the past two weeks. Eleven arrests related to car break-in thefts have been made by WPD in recent weeks. Several items of stolen property have been returned to owners after processing. 
Remember to the public: Keep valuables out of cars and keep cars and garages secure. Don't be an attractive theft target.
TIPS SOUGHT: If you have relevant information regarding these crimes, you are urged to contact the Wilsonville Police. Anyone with information can contact the Sheriff's Office Tip Line — by phone at 503-723-4949 or by using the online email form at https://www.clackamas.us/sheriff/tip . Please reference CCSO Case # 20-011990.
Photos from the June 10 scene are attached.
Three Clackamas County cities -- Happy Valley, Estacada and Wilsonville -- contract with the Clackamas County Sheriff's Office to provide municipal police services.
[END]
Sgt. Marcus Mendoza
Clackamas County Sheriff's Office
Public Information Unit