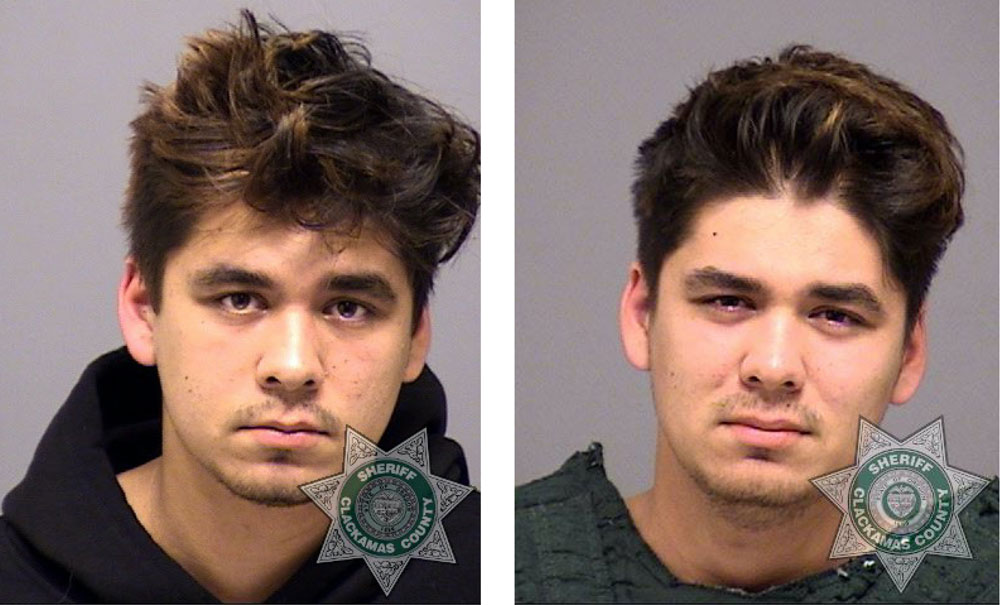 Please reference CCSO Case # 20-012091
Shortly after 6:45 p.m. on Tuesday, June 16, 2020, detectives and deputies from the Clackamas County Sheriff's Office Adult Sex Crimes Unit and Domestic Violence Response Team (DVERT) arrested 20-year-old Tony Ray Mccaw on two counts of Rape in the 1st Degree, Unlawful Sexual Penetration in the 1st Degree and Coercion.
Mccaw also goes by the names of "Tony Ray Brittsan" and "Antonio Ray Mccaw." He is currently being held in Clackamas County Jail. His complete booking info (under the name "Tony Ray Brittsan") can be found here: https://web3.clackamas.us/roster/#inmates Bail was set at $760,000.
Booking photos from 2020 and 2019 are attached.
He came to the attention of investigators after two separate victims came forward accusing him of sexual assault.
The investigation is still ongoing, but investigators are concerned Mccaw could have additional victims. The Clackamas County Sheriff's Office asks that anyone with information on Mccaw's alleged criminal activity or possible additional victims to  contact Detective Shipley or Detective Kyser at 503-655-8211, referencing CCSO Case # 20-012091.
Tips can also be sent using the Sheriff's Office Tip Line — by phone at 503-723-4949 or by using the online email form at https://www.clackamas.us/sheriff/tip . Again, please reference CCSO Case # 20-012091.
Victims of sexual assault and domestic violence can contact Clackamas Women's Services at 503-654-2288 or 888-654-2288 for confidential support and advice 24 hours a day, 7 days a week.
Our Adult Sex Crimes Unit was officially formed last November. Employing three full-time detectives, the unit operates out of A Safe Place Family Justice Center in Oregon City. Learn more here: https://www.clackamas.us/sheriff/2020-02-27-CCSOPR-AdultSexCrimesUnit.html
[END]
Sgt. Marcus Mendoza
Clackamas County Sheriff's Office
Public Information Unit