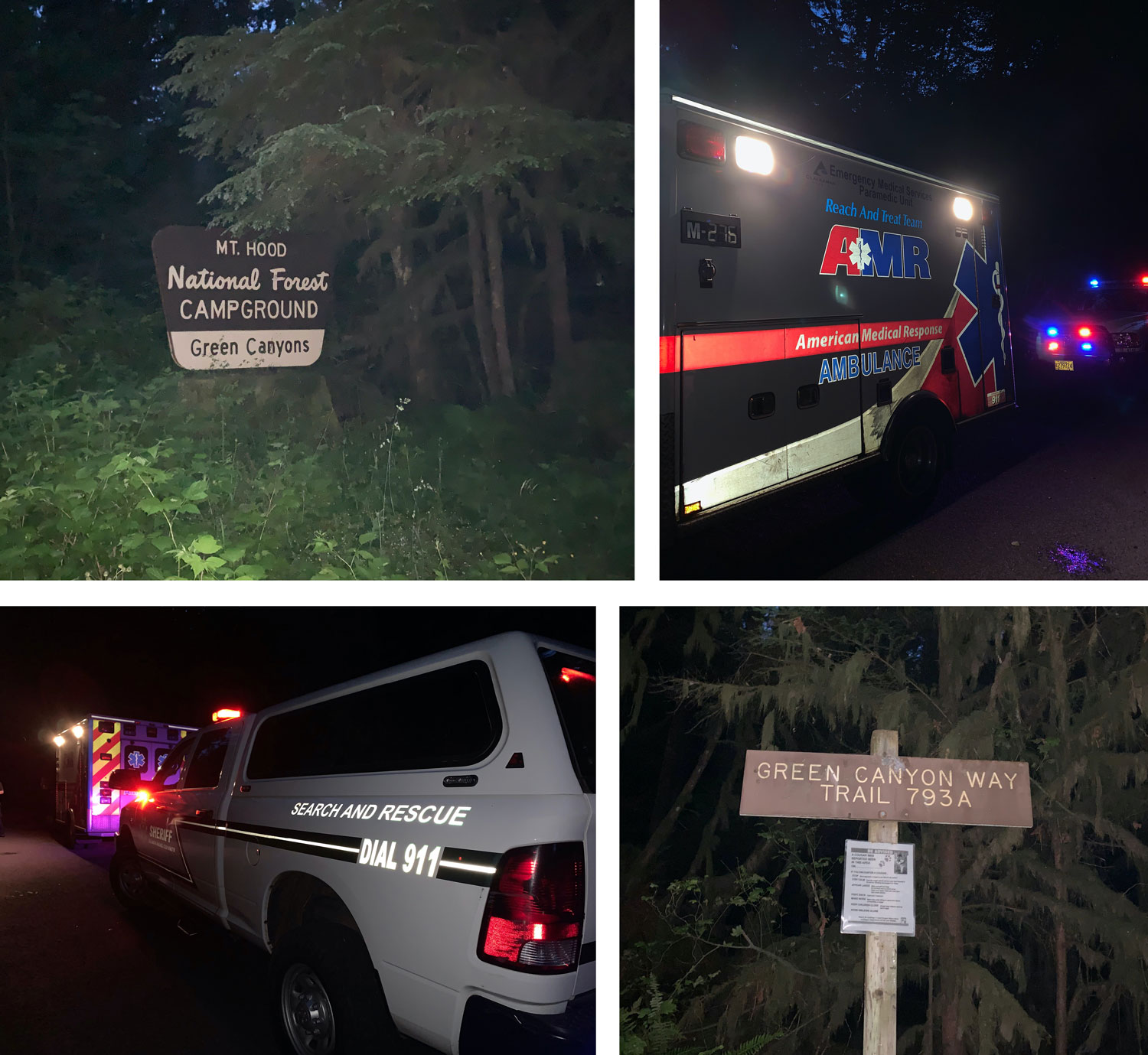 Please reference CCSO Case # 20-013000
At approximately 7 p.m. on Monday, June 22, 2020, 26-year-old Michelle Roberts called 911 to report that she and her husband, 27-year-old Kyle Roberts, had been hiking all day and were both now suffering heat exhaustion and dehydration and needed help in getting back to their car, which was parked at the Green Canyon Campground in Welches, OR.
This campground sits along the Salmon River, with several trails leading into the surrounding Salmon-Huckleberry Wilderness.
A Clackamas County Sheriff's Office Search & Rescue Coordinator arrived on scene along with members of AMR's Reach and Treat Team at about 10 p.m. and met up with Michelle at the campground. She told searchers she was able to walk out of the backcountry, but had left her husband along the trail, as he was in rough shape.
The RAT Team immediately began to hike toward where Kyle was reportedly left along the trail. About a quarter-mile down the trail, searchers located Kyle and were able to walk him out of the backcountry under his own power.
AMR gave Kyle medical attention at the campground. Kyle refused transport to a hospital and was driven home to Hillsboro by Michelle.
The SAR Coordinator also called out our new Trail Running Rescue Team to join the search, but the subject was located before they could deploy on the trails.
Photos from the staging scene are attached.
As summer heats up, we encourage hikers to prepare with adequate hydration. Backpacker Magazine offers these important hydration tips.
[END]
Sgt. Marcus Mendoza
Clackamas County Sheriff's Office
Public Information Unit