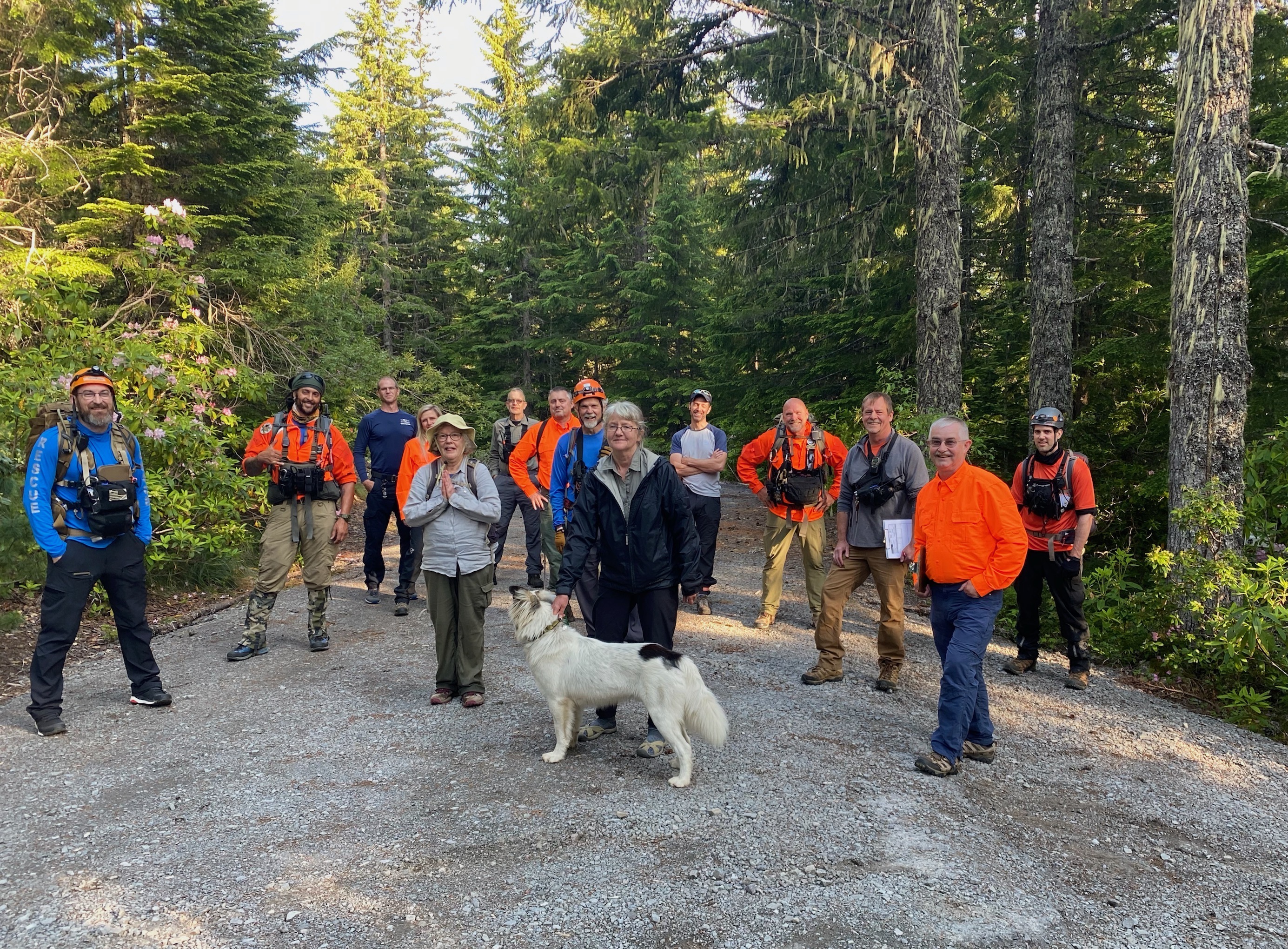 A 72-year old woman who got lost while hiking with a friend southwest of Trillium Lake on Friday, July 3 was found safely a few hours later.
Catherine Howell, 72, was hiking with her dog "Early" and her friend near Trillium Lake on Saturday.
Early ran off -- prompting the pair to split up to try and find the dog.
One of the hikers went back to the car and found Early waiting there, but then the dog ran off again.
Howell, however, did not return to the car -- prompting her hiking partner to call 911 at 3:30 p.m. Friday.
The Clackamas County Search & Rescue Team was activated. SAR Coordinators called on special teams to assist, including the CCSO Ground Team and the Trail Running Rescue Team. Three USFS law enforcement officers also assisted.
Two teams deployed through the trail system, locating Howell less than a mile up the trail. Early the dog was with her.
Rescuers then assisted Howell and her dog down the trail and back to the parking lot. Both were tired but uninjured.
Howell, an experienced hiker, told searchers she had taken a wrong turn but had gotten back on the main trail and was trying to get find her way out when rescuers located her. 
Learn more about CCSO Search & Rescue here: https://www.clackamas.us/sheriff/sar.html.
The Trail Running Rescue Team comprises skilled off-road ultramarathoners who can deploy on roads and trails during search and rescue missions.
Photos from the rescue are attached.
[END]
Sgt. Marcus Mendoza
Clackamas County Sheriff's Office
Public Information Unit