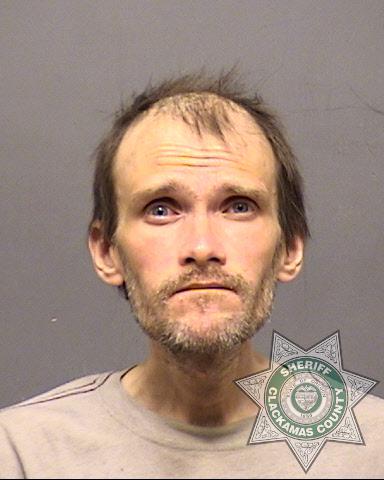 Please reference CCSO Case # 20-019233
On Labor Day (Monday, Sept. 7), Clackamas County Sheriff's Office deputies responded to a report that a suspect had ignited clothing articles on a merchandise rack at the Clackamas Fred Meyer (16301 SE 82nd Dr., Clackamas).
Deputies obtained images of the suspect from store cameras. 
On Sept. 11, deputies spotted the suspect -- later identified as Ignat Shchetinin, 37 -- on Hwy. 212 and 82nd Dr. in Clackamas, near the same Fred Meyer.
When contacted, Mr. Shchetinin confessed to interntionally igniting the clothing inside the Fred Meyer, using a purple Bic-style lighter. He told deputies he did this to get the attention of a person who wouldn't speak with him.
Deputies also discovered Mr. Shchetinin possessed a baggie of methamphetamine.
Ignat Shchetinin was transported to Clackamas County Jail on charges including:
ORS.164.325 - ARSON I
ORS.475.894-1 - PCS-METH
Bail was set at $250,000. A booking photo is attached. Complete booking info can be found here: https://web3.clackamas.us/roster/#inmates
[END]
Sgt. Marcus Mendoza 
Clackamas County Sheriff's Office 
Public Information Unit