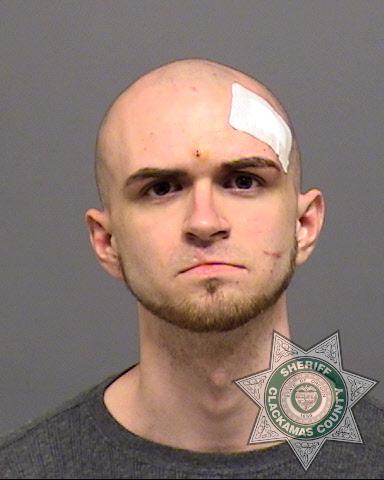 Please reference CCSO Case # 20-020402
Just before 3 p.m. on Tuesday, Sept. 22, 2020, deputies responded to reports of a stabbing that had just occurred at the Willamalane Apartments, located in unincorporated Clackamas County on SE Boardman Avenue, near Milwaukie.
Prior to deputy arrival, 911 callers had told dispatchers that a male adult suspect had entered an apartment in the complex and stabbed another male before fleeing the scene in a vehicle.
Deputies arrived on scene and immediately began rendering medical aid to the victim. A short time later, paramedics with Clackamas Fire District #1 and American Medical Response arrived on scene and took over lifesaving efforts. The victim was transported to OHSU via ground ambulance.
As Sheriff's Office detectives arrived at the stabbing scene to investigate, deputies received a call regarding a suspicious male near SE River Road and SE Oak Shore Court, approximately two miles away from the stabbing. Callers were reporting that a male was walking in that area at a high rate of speed wearing only his underwear -- and the man was also bleeding from his head.
Deputies quickly responded to the area, located the man a short time later.
Deputies and investigators quickly determined the man in his underwear was the outstanding suspect from the stabbing and took him into custody. Deputies also requested medical personnel to the scene and had the suspect medically cleared.
The suspect was identified as Gavin Scott Hotchkiss, 24, of Milwaukie.
Mr. Hotchkiss was transported to Clackamas County Jail, where he was lodged on charges of Assault I, Unlawful Use of a Weapon, and Parole Violation. Bail was set at $260,000. A booking photo is linked above. Complete booking info is here: https://web3.clackamas.us/roster/#inmates 
At this writing, the victim is still being treated at an area hospital, and his identity is being withheld.
Detectives are still investigating why Hotchkiss entered the apartment and stabbed the victim, and can release no further details at this time.
ADDITIONAL INFO SOUGHT: Anyone with additional information regarding Gavin Hotchkiss and/or this stabbing incident is urged to contact the Sheriff's Office Tip Line— by phone at 503-723-4949 or by using the online email form at https://www.clackamas.us/sheriff/tip. Please reference CCSO Case #20-020402.
[END]