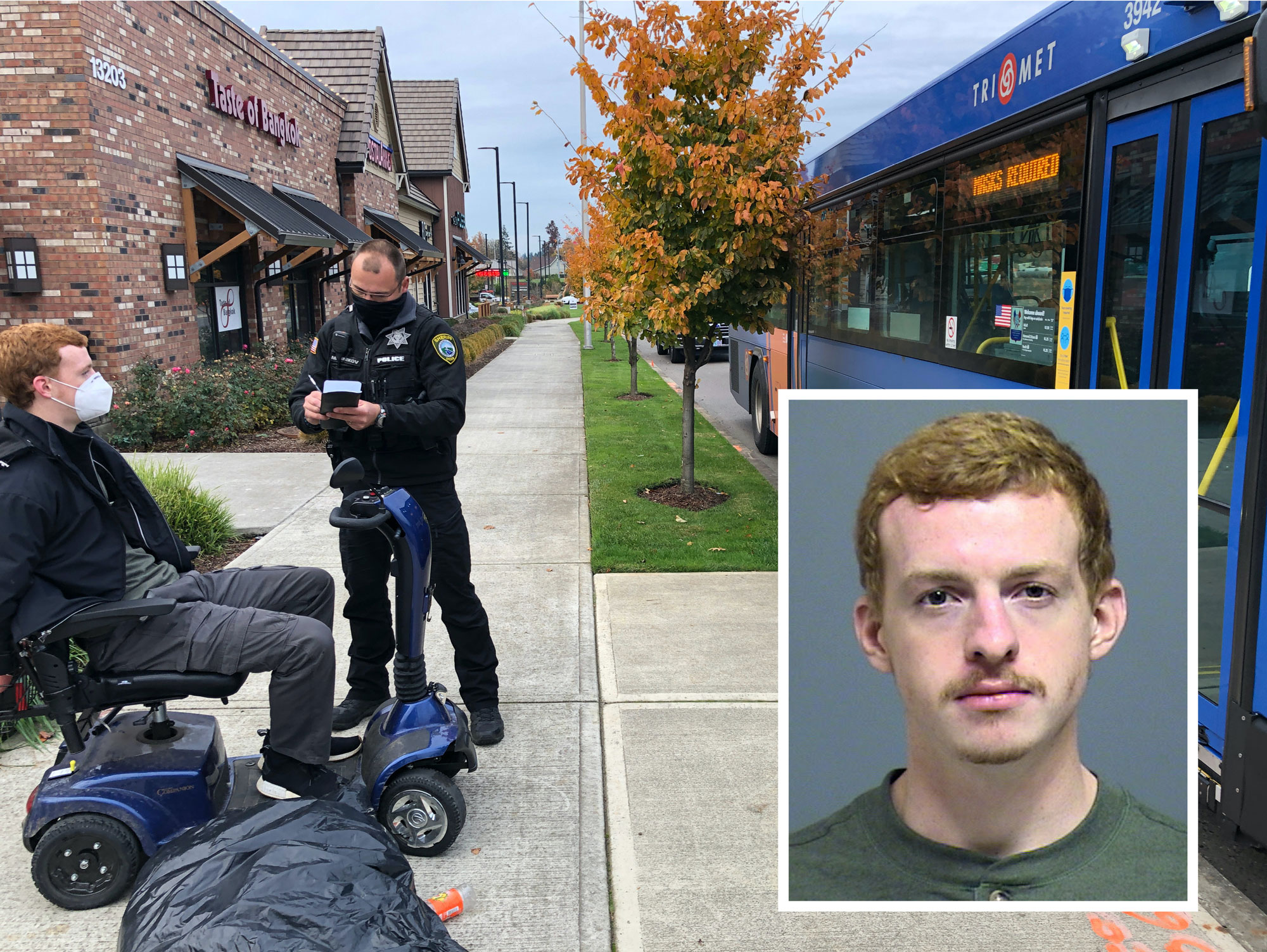 Please reference CCSO Case # 20-024107
Photos:
Just after 2 p.m. on Monday, Nov. 9, 2020, a deputy contracted to the Happy Valley Police Department was dispatched to the report of a stolen blue four-wheel motorized medical scooter.
The victim, Lynne, told deputies the scooter she uses to get around due to a medical condition had been stolen from outside the Pho Zen restaurant at the Happy Valley Town Center. Lynne told deputies she'd only been inside for a few minutes.
Deputies put the word out. A short time later, a City of Happy Valley code enforcement officer noticed a similar scooter being operated by an adult male on the 17000 block of SE Sunnyside Road.
Deputies responded. found the described male on the scooter, attempting to board a TriMet bus.
Deputies made contact. The suspect was identified as Keaton Everett Hohl, 21, of Happy Valley.
Hohl admitted to deputies he had stolen the scooter. Per the police report, Hohl told deputies "he found it sitting out in the street and since he had a hurt foot he figured he would just take it to get around."
Hohl was placed under arrest.
The scooter was picked up by the code enforcement officer and returned to Lynne. She and her husband expressed their appreciation for the quick response and all the help they received from the deputies and vigilant code enforcement officer.
Meanwhile, Hohl took a trip to Clackamas County Jail, where he was booked on first-degree Theft charges. His booking photo is attached.
Three Clackamas County cities -- Happy Valley, Estacada and Wilsonville -- contract with the Clackamas County Sheriff's Office to provide municipal police services.
[END]
Sgt. Marcus Mendoza
Clackamas County Sheriff's Office
Public Information Unit