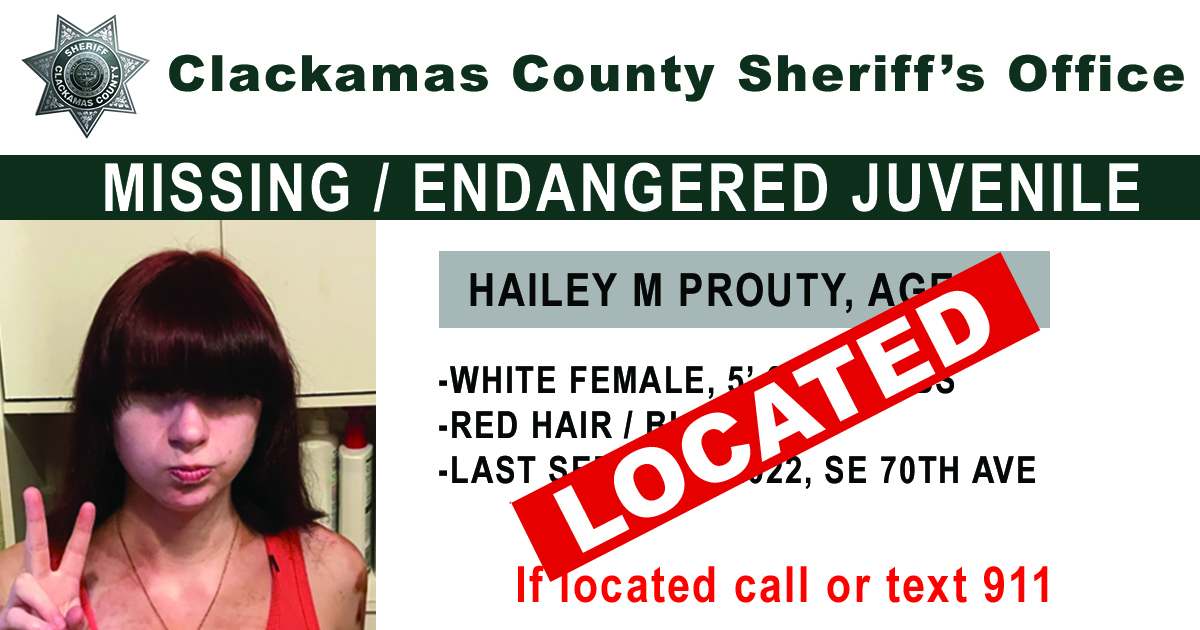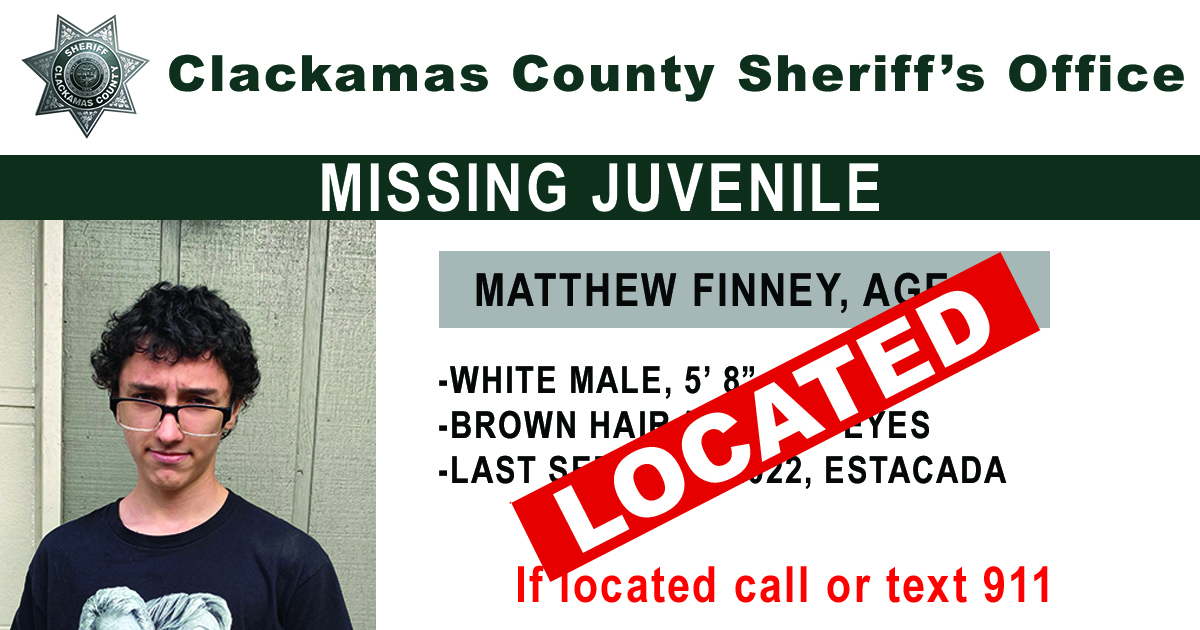 UPDATE (March 2): Hailey Prouty and Matthew Finney been located. Thank you to everyone who helped spread the word.
________
EARLIER (February 27): The Clackamas County Sheriff's Office is asking for the public's help to locate missing/endangered juvenile Hailey M Prouty and missing juvenile Matthew Finney.
Hailey left her SE 70TH AVE home on Wednesday, February 16, 2022 and has not returned. It is believed she may be with 16-year-old Matthew Finney who left his school in Estacada the same day and has not returned home.
Hailey is without prescribed medication that can be life threatening if not taken.
If you see Hailey or Matthew, call or text 911. Know their whereabouts? Call our Non-Emergency Line at 503-655-8211 or send tips to 503-723-4949 or https://www.clackamas.us/sheriff/tip . Please reference CCSO Case #22-003900 and 22-003910.
[END]
John Wildhaber
Clackamas County Sheriff's Office
Public Information Unit
sheriffpio@clackamas.us