Most Wanted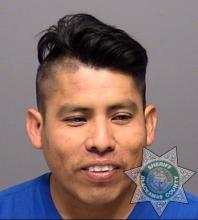 Francisco Dominguez-Morales is wanted on charges of Driving Under the Influence of Intoxicants, Reckless Driving, Recklessly Endangering and Providing False Information to Police. 
Dominguez-Morales is believed to frequent the northeast Portland area. He has scars on his left and right fingers and is hearing-impaired.
Francisco Dominguez-Morales is 38 years old. He stands 5'5", weighs 140 lbs. and has black hair and brown eyes.