Media and Interested Parties
Please reference Clackamas County Sheriff's Office Case #12-27845
NEW 9/20: PRINT-AT-HOME INFORMATION BULLETIN NAMING SUSPECT:
ERIK JOHN MEISER, age 37
Print and post (PDF format):
---
UPDATE (September 17, 2012, 3:28 p.m.):

LAKE OSWEGO MURDER VICTIM NAME RELEASED; SUSPECT STILL AT LARGE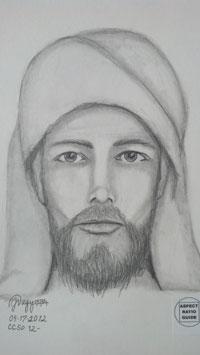 At about 6:30 a.m. on September 17, 2012, Fredrick "Fritz" Wheeler Hayes Jr., age 57, of Lake Oswego, died from homicidal violence at the hands of an unidentified suspect.

His wife, Margaret Hayes, age 56, of Lake Oswego, was also home during the attack and was not injured. 

The Clackamas County Sheriff's Office Homicide and Violent Crimes Unit has been on-scene all day and will continue to work the case.  They are receiving multiple tips.  Detectives would like to remind people to call our Tip Line at 503-723-4949 if they beleive they have information that would help solve the case.  (Please do not call our dispatch center or 911 unless you are currently seeing the suspect.)

There is no information to lead us to believe there is any relationship between the suspect and the victim. 

Information leading to the arrest of the suspect may be eligible for a CrimeStoppers reward. 

The Sheriff's Office thanks the Lake Oswego Police Department for their initial response to the scene just outside the city and for their continued assistance. 
UPDATE (September 17th, 2012 12:02 PM):
SKETCH OF LAKE OSWEGO MURDER SUSPECT RELEASED
Linked here is a sketch from the Clackamas County Sheriff's Office Forensic Artist of the suspect in today's Lake Oswego murder.

The suspect description is as follows: white male adult; 20-40 years old; 6 feet tall; slender build; beard; thin face with sharp features; wearing light-colored, long-sleeved top and a headwrap.
UPDATE: 10:30 a.m.
As KOIN Local 6 and The Oregonian report, the stabbing victim has died. The school lockdown has been lifted. The search for the homicide suspect continues.
 
EARLIER (Sept. 17, 2012, 7:37 a.m.):
At about 6:30 a.m. on Monday, September 17, 2012 , Clackamas 911 received a call from a residence on Atwater Rd. near Atwater Ln in an unincorporated portion of Clackamas County near Lake Oswego, reporting a knife attack.

The suspect fled the scene after attacking one of the residents.

The suspect is described as follows:
White male
6 feet tall
Brown beard
Wearing a headwrap
Slender build
Wearing light clothing
Armed with edged weapons
Deputies and detectives from the Clackamas County Sheriff's Office have secured the scene and are beginning their investigation.  Lake Oswego PD is assisting in the search for the suspect.

Lake Oswego High School, Lake Oswego Junior High, and Forest Hills school are all in lockdown as a precaution during the search for the suspect. 

Residents in the area are asked to call 911 if they spot the suspect. 

Updates will be provided as the investigation continues. 
 
TIPS SOUGHT
The Clackamas County Sheriff's Office is seeking tips and information regarding this crime.

Anyone with information concerning this crime is encouraged to contact the Clackamas County Sheriff's Office's confidential Tip Line -- by telephone at 503-723-4949 or by using the online e-mail form. Please reference Clackamas County Sheriff's Office Case #12-27845.

The public can also submit crime-tip text messages to the Clackamas County Sheriff's Office from a cell phone. All users have to do is send a text message to CRIMES (274637 on your phone keypad) -- with the keyword CCSO as the first word in the message body.

Important reminder: Please do not send emergency messages using the text-messaging system -- in case of an emergency, call 911.

Please reference Clackamas County Sheriff's Office Case #12-27845.

[END]
News-release archive

Contact Info:
Adam Phillips, Sergeant
Office of Public Information
Clackamas County Sheriff's Office
[ END ]