8:30 – 10:00 a.m.

Welcome and Keynote:
Transforming Trauma: How to Do this Work and Sustain
Laura van Dernoot Lipsky

This keynote will cover:

Setting the Context for Cumulative Toll: We will discuss the context for how a cumulative toll arises and how we'll engage in this conversation. We'll discuss some principles that may be helpful in taking in the information.
The Trauma Exposure Response: These are the specific manifestations of cumulative toll. From numbing to anger to cynicism, we'll dive deeply into how one is impacted individually and collectively.
How to Sustain Individually: We'll look at very concrete strategies for how to create sustainability for oneself individually.
How to Sustain Collectively: We'll broaden the conversation by looking at how to create sustainability for oneself within a larger context as well as how to create larger organizational, institutional, and movement-level change.

10:00 a.m. – 10:30 a.m.

Break

10:30 a.m. – 12:00 p.m.

1A
The Investigator's Guide to Interviewing Suspects Seeking to Exploit Children
Sergeant Carlos Rodriguez • Detective John Garden

This presentation serves as a guide on best practices used in interviewing those wishing to sexually exploit children. Topics include team-building, initial set-up, personnel issues, interview site selection, investigative techniques, pitfalls to avoid, and identifying areas of improvement. The presentation includes real audio and video examples of suspect interviews.

1B
Hot Topics: Current Issues in Child Maltreatment
Danny Leonhardt, MD • Thomas Valvano, MD, JD

Drs. Leonhardt and Valvano will use case presentations to illustrate current issues in child maltreatment — including both common and uncommon presentations of abuse, medical controversies, diagnostic dilemmas and child abuse mimics.

1C
Interviewing LGBTQ Youth
Kim Skidmore

Investigating cases of children and teenagers who have been sexually victimized can be challenging in and of itself — but it can be especially challenging when the child identifies with a different gender than they are biologically, are struggling with their sexual identity, or are dealing with abuse as a result of their sexuality. Frequent questions forensic interviewers might ask are "How can I ask questions in a culturally sensitive manner?," "What drawings or dolls do I use?" and "What pronouns do I use with this child?"

It's imperative that as interviewers we are gathering sound investigative information for the civil and criminal case while being culturally sensitive to the special issues LGBTQ children and teens might be dealing with. Additionally, LGBTQ children might experience abuse because of their sexual orientation, and specific questions need to be asked to explore abusive behaviors targeted at this population by caregivers as well as others seeking to exploit children and teens.

This presentation, along with the use of case studies and video examples, will explore the dynamics and cultural sensitivity issues to consider when interviewing LGBTQ children.

1D
Externalization of Graphic Imagery
Geraldine Crisci, MSW

While most treatment providers are not trained as art therapists, all trauma treatment providers will need to use expressive arts in a helpful way. The focus of this workshop will be using an externalization process as a primary treatment tool for nightmares, intrusive thoughts and flashbacks. Participants will learn a protocol for helping individuals to successfully address frightening and disturbing images that interfere with sleep and functioning.

1E
Top 10 Things I Learned the Hard Way (About Sexual Abuse Prosecution)
Dana Todd

This session will review major pitfalls and problems encountered during more than 10 years of prosecuting child sexual abuse cases — as well as offering suggestions for preventing, confronting, and recovering from those pitfalls and problems. This presentation uses case examples and humor to encourage multidisciplinary, trauma-informed, victim-centered practices, offered from the perspective of a career prosecutor.

1F
Justice Involved Women, Addiction and Domestic Violence; What Research and Practice Tells Us
James Henderson, Jr.

This workshop will examine the realities of women within the justice system who may exhibit signs and symptoms of addiction.

Some research has indicated that spousal abuse could be a predictor of the development of a drug addiction. The American Journal of Public Health noted that substance abuse tends to be more prevalent among women who suffer domestic abuse — even among pregnant women who were victims of violence. Women in abusive relationships often report that their abusive partner coerced them into engaging in alcohol and drug consumption, often leading to violations of probation/parole and an inability to remain sober.

This session will examine the many factors involved in holding the offender accountable for their behavior — and how our policies and practices can enhance or impede both victim safety, recovery and compliance. Participants will learn the concept of "Therapeutic Jurisprudences" and the importance of a victim-centered approach. Henderson will discuss the similarities and differences between partner abuse and substance abuse; new tools for managing offenders and how enhanced collaboration with all community partners, through assessments and monitoring, ultimately lead to offender behavior change. The presenter will identify national resources for the management of those charged with domestic violence.

Training/learning objectives:

Identify how the system and you enhances or impedes victim safety and sobriety
Identify the similarities and differences between partner abuse and substance abuse
Identify the harm facing battered women using drugs/alcohol
Identify new tools for managing offenders
Identify national resources for the management of those charged with DV

1G
Technology Facilitated Child Abuse Investigations
Detective Jeff Rich

From fraud to murder investigations, technology is widely used in criminal cases, and child abuse offenses are no exception to the rule. Technology is commonly used by perpetrators to engage our children to facilitate acts of violence, and evidence of their actions is typically recorded in the technological archives. This training will provide an overview of technology resources that are available to investigators, and will show examples and a case study of their successful use.

1H
Asphyxiation: The Hidden Crime in Child Abuse and Human Trafficking (Part 1 of 2)
Kelsey McKay, JD

Over the last decade, as felony strangulation statutes have been enacted throughout the country, communities have been shocked at the devastating prevalence in which this disturbing assault exists between intimate partners. Through proper training, responders have started to better identify this often-missed and lethal crime — finally giving this crime and the victims a voice.

The next step is to educate those working in the child population — including child welfare and forensic interviewers — so that we can recognize and better document when children have been either victims or witnesses of strangulation.

For victims of human trafficking, there is a layered risk of frequent and repeated asphyxiation by both the pimp and the john. Pimps strangle to gain necessary compliance and control over a trafficked person. Financial incentive for both the pimp (who can upcharge to add strangulation to a sex act) and the trafficked victim (who must meet a daily quota) may result in multiple strangulations per day, and repeated exposure by multiple perpetrators. Rarely do the survivors receive medical assessment, treatment or care to address the specific risks associated with human trafficking.

The law enforcement and medical communities need to be more proactive in looking for, identifying, collaborating and preventing this type of violence. Identification of these events will enable us to better serve this vulnerable population.

This two-part session continues from 1:30 – 3:00 p.m.

1I
Oregon Child Abuse Hotline: Safety, Consistency, and Customer Service
Kristen Khamnohack • Julie LaChapelle

Oregon's Child Welfare Hotline transitioned from 15 separate hotlines to one central location in April 2019. Its aim is to create a nationally recognized child abuse hotline centered on child safety, consistency, and enhanced customer service. This session will discuss the Hotline's conception, development, and execution, along with the outcomes of this incredible change for Oregon's mandatory reporters and concerned citizens.

1J
The Science & Power of Hope (Part 1 of 2) [CANCELLED]
Chan M. Hellman, PhD

Hope is an important protective factor that enables individuals and families to thrive. Hope is also an important coping resource to buffer compassion fatigue and burnout among service providers.

This workshop will present the science of hope as a psychological strength in our ability to cope with traumatic experiences and flourish toward future goals.

In particular, this seminar with show how (1) hope predicts adaptive outcomes, (2) hope buffers the effects of adversity, and (3) hope can be influenced and sustained.

This workshop will also present "hands-on" tools to assess and nurture hope across the lifespan.

This two-part session continues from 1:30 – 3:00 p.m.

1K
Multidisciplinary Approach to Child Pornography Investigations
Amy Barton, MD, FAAP • Detective Tim Brady

This presentation will highlight the value of both the investigator and medical expert in child pornography investigations.

The investigator (Detective Brady) will discuss augmenting hands-on child abuse crimes with child pornography investigations and the role of child pornography investigations in attempting to prevent hands-on crimes.

The physician (Dr. Barton) will discuss the techniques that can be used when evaluating a child victim to determine if the child has seen child pornography as part of their abuse or been made to be a subject in the production of child pornography.

The presenters will also describe how to effectively use a medical expert to age the victim and confirm the victim is indeed a minor.

The value of the established partnership between the investigator and medical expert will be reinforced, and the session will offer tips on how to establish this relationship.

1L
Searching Facebook: Graph Search and URL Manipulations
Justin Fitzsimmons, JD • Lauren Wagner

Facebook is the largest worldwide social media website and contains a substantial amount of potential investigative information.

Facebook information can be searched in three separate and distinct ways. One method is to use Facebook graph search, which uses specific targeted terms that, when used correctly, can show investigative material. The instructors will demonstrate how graph search works, and explain how syntax — the structure of the search keywords and phrases — is vital to a successful search.

The second method is to use URL manipulations. Once a Facebook profile has been identified, these URL manipulations can show content from this target, such as photo comments, video likes, and comparisons with friends. These URL manipulations are specific and offer information beyond what can be found simply by looking at someone's profile.

12:00 – 1:30 p.m.

Lunch

1:30 – 3:00 p.m.

2A
Ritualistic Abuse in the Name of Faith: The Case of 12 Siblings (Part 1 of 2)
Amy Barton, MD, FAAP • John Dinger • Detective Chuck Roath

Faith or religion are often cited as justification for the abuse of children. This presentation will provide background information — including specific belief systems and scripture — that perpetrators use as support for their behavior.

Using this framework, this session will discuss the investigation and prosecution of years of abuse of 12 siblings.

This abuse occurred daily for many years, leaving physical and psychological evidence. The presenters will discuss the offender's ability to perpetrate for years undiscovered. Also to be discussed: financial resources, social isolation, personality disorders, and the role of each member of the MDT in the investigation and recovery of these children. Strengths and weaknesses of the investigation will be discussed, as well as lessons learned for the future.

This two-part session continues from 3:15 – 4:45 p.m.

2B
Disrupting the Cradle to Prison Pipeline: Starting to Prenatally Reduce Toxic Stress and Build Resilience (Part 1 of 2)
Sherri L. Alderman, MD, MPH, IMH-E, FAAP

This interactive adult learning presentation explores the foundations of early childhood social emotional development, beginning prenatally, and the impact of epigenetics and infant-caregiver attachment on healthy early brain development. Early childhood emerging executive functions will also be described.

This presentation will include evidence-based association between executive function skills and academic performance, impulse control, theory of mind, and social conformity. The emerging pattern of empathy in infants and toddlers and its contribution to lifelong health and wellbeing will be described. Relational, community, and individual means of building resilience as protection from adversity will be presented.

Teaching methods will include didactics, video, and large and small group discussion.

This two-part session continues from 3:15 – 4:45 p.m.

2C
'Help, I'm Going to Court!' How Forensic Interviewers Can Prepare for Court
Jesse Gonzalez​​​​​​​

This presentation is specifically for new or relatively new forensic interviewers. It will provide an in-depth overview of best practices in record-keeping and training documentation for forensic interviewers right when they enter the field.

The presenters will also talk about how to prepare for your testimony — including how to watch your forensic interviews in an efficient manner to maximize the quality of your testimony. Attendees will also learn important concepts to remember when taking the witness stand.

2D
Neutralizing Sensorial Reminders
Geraldine Crisci, MSW

Sensorial reminders, known from unknown, often trigger panic attacks. Many youth are triggered by their reminders, and are unable to engage in cognitive therapies. This training will provide participants an opportunity to learn about neutralizing sensorial reminders without use of exposure methods.

2E
Champions Are Built, Not Born
Dana Todd

How can we all work to Identify and cultivate the truly outstanding child abuse professionals — advocates, social workers, prosecutors and investigators — now and for our future in this work? What can we do to bring champions forward from within us and from among us?

This presentation proposes that it takes the will to reach across disciplines and the humility to accept insight from others. A career prosecutor will share strategies to encourage, develop, and reward champions for child victims.

2F
Working with — and Enhancing the Safety of — those Victimized by Violence, through Victim-Centered Interviewing
James Henderson, Jr.

This workshop will discuss the many factors involved in holding the domestic violence offender accountable for their behavior and enhancing victim satisfaction with the criminal justice system.

Among the topics to be discussed: working with and interviewing victims of violence; identifying how the system enhances or impedes one's ability to manage trauma; utilizing safe and productive methods of communicating with those victimized by violence; trauma-informed and empowerment-based questions; incorporating community partners in the autonomy of victims; and identifying ways to safely and legally release information that enhances safety and accountability.

Training/learning objectives:

Identify how the system enhances or impedes one's ability to manage trauma
Identify ways to enhance victim satisfaction with the criminal justice system
Identify palatable, safe and productive ways of communicating with those victimized by violence
Identify ways of incorporating community partners in the management of offenders and the autonomy of victims
Identify ways to safely and legally release information that enhances safety and accountability

2G
Cyber Stalking for Non-Nerd Investigators
Detective Jeff Rich

Technology has changed the way we live our lives for the better ... most of the time. Technology has also opened doors to criminals in ways we had not previously considered.

This training will provide an overview of how predators of both young and adult victims are stalking their prey — using the internet and internet-connected applications to make easy what used to be difficult.

This presentation will provide information on investigations, as well as information on how to protect yourself as the criminal (or civil) investigator.

2H
Asphyxiation: The Hidden Crime in Child Abuse and Human Trafficking (Part 2 of 2)
Kelsey McKay, JD

See session 1H for description.

2I
CyberTipline Reports: Combatting Online Child Exploitation
Kathryn Rifenbark • Tyler McCourt

This session — co-presented by NCMEC & the Oregon ICAC — provides information on NCMEC's CyberTipline, including how it can generate, de-conflict, and corroborate cases related to computer-facilitated crimes against children.

The instructors will provide an overview of CyberTipline reports and a detailed explanation of the reports sent to law enforcement. An investigator will walk the participants through the steps necessary to identify the location of the suspect and the specific computer involved in the investigation. Specifics will also be shared on how to secure evidence of criminal behavior from electronic service providers (ESPs) as well as on-scene.

2J
The Science & Power of Hope (Part 2 of 2) [CANCELLED]
Chan M. Hellman, PhD

See session 1J for description.

2L
Twitter Investigations
Justin Fitzsimmons, JD • Lauren Wagner

Twitter has quickly become the go-to medium for today's instant communication — proven by the fact that there are 5,000 new tweets created every second.

This computer lab will demonstrate Twitter searching for Twitter profiles, tweet keywords and hashtags, and even searching for tweets from a particular latitude and longitude. These Twitter searching techniques will include both standard and hidden Boolean operators, ensuring that investigators have access to the best possible evidence.

3:00 – 3:15 p.m.

Break

3:15 – 4:45 p.m.

3A
Ritualistic Abuse in the Name of Faith: The Case of 12 Siblings (Part 2 of 2)
Amy Barton, MD, FAAP • John Dinger • Detective Chuck Roath

See session 2A for description.

3B
Disrupting the Cradle to Prison Pipeline: Starting to Prenatally Reduce Toxic Stress and Build Resilience (Part 2 of 2)
Sherri L. Alderman, MD, MPH, IMH-E, FAAP

See session 2B for description.

3C
Direct and Cross Examination for Forensic Interviewers: It's Not What You Say, It's How You Say It
Lawrence Braunstein, Esq. • Julie Kenniston, MSW, LISW

Successful child sexual abuse prosecutions depend in large part on the quality of the forensic interview of the child, and the testimony of the forensic interviewer.

This presentation will focus on the various protocols used during the interview process; disclosure as a process or event; forensic linguistics; videotaping of forensic interviews; and how to best present your testimony in the courtroom, both on direct examination and cross examination.

The goal of the session is to "re-educate" forensic interviewers so they better understand and consider how what they do in the forensic interview room/CAC will "play out" in the courtroom.

3D
Integrating Traumatic Events: The Use of Trauma Narrative
Geraldine Crisci, MSW

Integration of traumatic experience is the goal of all trauma treatment. The trauma narrative can be utilized flexibly in a number of ways to meet the goal of internalization. Modifications and variations of the narrative will be discussed.

3E
From Voir Dire to Verdict: The Strategic Prosecution of Strangulation Related Crimes
Kelsey McKay, JD

As legislatures enact strangulation statutes throughout the country, the seriousness and danger of strangulation is formally codified in the penal code. Unfortunately, these laws are passed without a framework for the criminal justice system to implement policy and practice. As a result, law enforcement and prosecutors often rely on visible injury to obtain a conviction. However, most strangulation cases lack significant external visible injury, so reliance is misguided and often results in dismissals or reductions by prosecutors.

This session provides attendees with descriptions, explanations and translations of evidence to help develop these cases beyond a reasonable doubt. It will explore best practices in the prosecution of strangulation and suffocation cases including: voir dire strategies; helpful analogies and translations; developing and utilizing medical experts; and tips to help juries understand the complicated evidence in this crime by connecting the dots for the trier of fact.

This training will also provide tips on jury selection and the recruitment and development of medical expert witnesses to help juries understand this complicated crime.

3F
Identifying and Supervising Victims of Inmate Partner Violence
James Henderson, Jr

Domestic violence cuts across all boundaries of race, age, social class and even sexual orientation, impacting the lives of individuals from all social categories — including those involved with the criminal justice system. Therefore, it is important to keep in mind that the victim and probation/parole populations are not mutually exclusive populations.

According to Bureau of Justice Statistics, between 40 and 57 percent of women offenders in prison, jail or on probation supervision reported experiencing physical or sexual abuse prior to their sentence. Of those women, approximately half reported that their abusers were intimate partners.

Increasingly, community corrections agencies and professionals are addressing intimate partner violence (IPV) through enhanced — in some cases, specialized — supervision of intimate partner abusers. These efforts have been critical to enhancing the criminal justice response to domestic violence, and have demonstrated the critical role that community corrections should play in addressing intimate partner violence.

However, probation, parole, and pretrial services professionals can also play an important role in identifying and addressing the needs of victims of intimate partner violence under community supervision. In addition, due to the nature of the work that community corrections officers do and the access that they have to the homes and lives of the individuals they supervise, they are also in a unique situation to recognize potential unreported cases of IPV.

Training/learning objectives:

Identify risk factors that may provide insight into whether an individual is experiencing IPV.
List sample screening questions and assessment tools that supervision officers can use to screen for IPV.
Identify collateral contacts and other data that may be useful sources of information when seeking to identify IPV victims.
Identify supervision strategies that officers can use to help protect the safety and address risk/needs of individuals on supervision who are victims of IPV.

3G
Recognizing and Acting on Indicators of International Live-Streaming/Pay-Per-View OSEC in CSEM Investigations
Brandon Kaopuiki

Investigations of child sexual exploitation material (CSEM) are commonplace throughout the U.S. Image possession and distribution offenders — whether identified through CyberTip investigations, proactively targeted on peer-to-peer (P2P) networks and online forums, or reported by private citizens — are plentiful. Meanwhile, live-streaming or pay-per-view (PPV) sexual exploitation of children is a dominant form of child sex trafficking in the Philippines, driven by money and demand from countries including the U.S. These customers are often engaged in image-based offenses as well, but live-streaming exploitation inherently leaves little image evidence.

Adopting the victim-centric approach of recognizing and acting on live-streaming/PPV indicators in image-based investigations can lead to victim rescues and suspect arrests in the Philippines and elsewhere. This presentation will guide attendees through that process, and provide examples of success in the Philippines — where IJM has since 2015 helped safeguard more than 325 verified victims and children at risk of live-streaming/PPV exploitation.

3H
Runaways and Child Sex Trafficking: Trends, Patterns, and Analytical Resources
Staca Shehan

Runaway behavior is one of the stronger predictors of sex trafficking risk. This session will discuss the results of an analysis of missing-child cases reported to the National Center for Missing and Exploited Children. It will identify the trends related to runaways, children missing from care, and child sex trafficking — and take a closer look at the different experiences of child sex trafficking victims based on gender.

Using several case examples, the session will then put this data into practice — demonstrating the free analytical resources available for those working to identify and recover children victimized through sex trafficking and then to successfully prosecute those involved in trafficking children.

3I
Sex Talk 101 for Officers: What Questions Do We Ask, Why Do We Ask Them, and What Do They Tell Us?
Cody Mitchell

Few things are more private to us then the intimate details of a person's sexuality, preferences, and sexual fantasies. It is human nature to protect these secrets about ourselves and to feel uncomfortable when talking to others about their sexuality, as well.

Those of us who investigate sexually motivated crimes have a tendency to focus on the obvious, and do not want to ask a suspect about the deeper, darker secrets of their sexuality — which, in our minds, do not seem relevant to the case. Who wants to strike up a conversation with a stranger and ask about their masturbatory techniques, sexual fantasies, and deviant behavior? How do you build rapport while doing this? And what can you do with the information?

This class is designed to help break though these barriers in order for an investigator to gather vital information about an individual's sexual behavior — which can prove beneficial to the investigation or even lead to the discovery of victims yet unknown.

3J
Vicarious Trauma and Child Protection Professionals (a.k.a. All in a Day's Work: Understanding the Impact of Disturbing Images in Child Exploitation and Torture Cases)
Amy Russell, MSEd, JD, NCC

In the field of child maltreatment, investigative, legal, medical and mental health personnel and advocates are surrounded by trauma. As professionals, we want to provide compassionate support and assistance to children and families — yet, at the same time, we know that we, too, have boundaries and limitations. It is our caring nature that makes us vulnerable when witnessing the pain and trauma of children and families.

This workshop will address the effects of working with and responding to children who have witnessed and experienced violence; the effects of working with the people whose loved ones have been violated in the most intimate ways; and methods to reduce the risks of vicarious trauma and burnout.

Learning Objectives:

Child abuse professionals will understand the risk of vicarious trauma associated with working in the field of child maltreatment.
Participants will learn to recognize the signs and symptoms of vicarious trauma.
Participants will learn methods and techniques to mitigate the effects of vicarious trauma — individually, professionally and organizationally.

3L
Presenting a Visual Trial: Technology Tools for Prosecutors
Justin Fitzsimmons, JD • Lauren Wagner

This computer lab — designed specifically for prosecutors — will introduce software and methodologies that can be used by prosecutors.

Topics will include:

Firefox add-ons, such as Video Downloadhelper (to save videos from YouTube and other websites), and Screengrab (to save or copy websites)
Google searching techniques (Boolean operators) to make searching for information much more efficient and reliable
Google advanced operators, such as site: (to search only particular websites) and filetype: (to search only particular filetypes)
Google services such as Images (to search only images as well as reverse image searching techniques) and Scholar (to search only legal journals)
All the Google data saved that can be viewed in "Dashboard" and "My Activity"

Other software that will be introduced includes: Jing (screenshot and screencast software), VLC (for playing movies), Irfanview (for viewing images), and Audacity (for audio editing).
Evening Activities
Summit Meet and Greet
5:30 – 7:30 p.m. • Jantzen Beach Bar & Grill
Join your colleagues at the Jantzen Beach Bar & Grill located in the Red Lion as we welcome you to the 20th Annual Summit. Enjoy the casual atmosphere and the majestic view of the Columbia River.
Appetizers, entertainment and a no-host bar will be available.
Summit 5K Fun Run
5:30 p.m. • Finish Line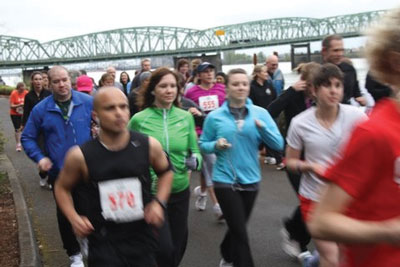 Join your colleagues for an enjoyable celebration of movement in the 6th Annual Summit 5k Fun Run & Walk!
Walk, crawl, roll, or move however you want while enjoying beautiful views of the Columbia River. [ race map and course details ]
Sign-ups will be at Registration on Monday, April 15, and in the Lower Level Foyer on Tuesday, April 16, until 3 p.m. Runners/walkers must register to participate. Race begins at 5:30 p.m.